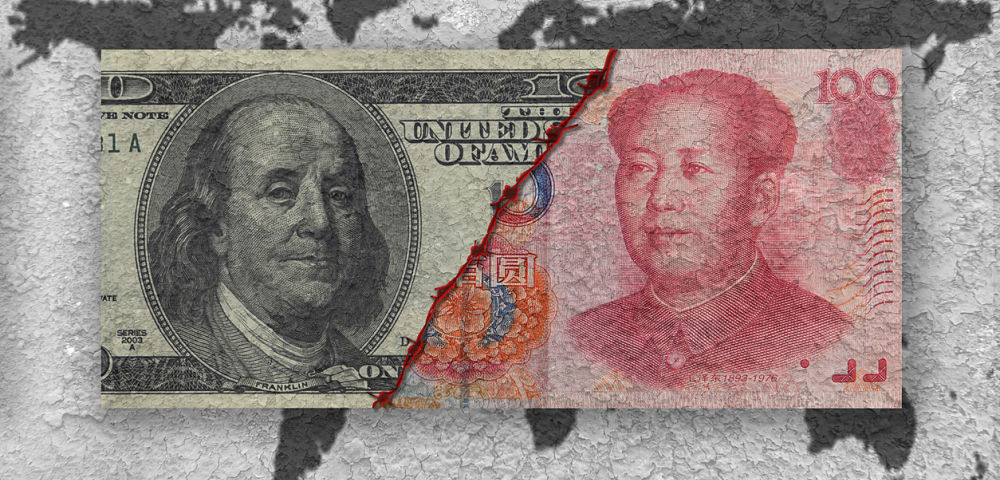 The ongoing trade war between the United States and China sent Shanghai stocks into bear territory Tuesday, as they fell more than 20 percent below a high it reached just six months ago.
The Shanghai Composite Index closed at 2844.51 Tuesday, down a half-percent for the day and 20 percent below the two-year high set in January.
Economic fears intensified Monday when the Trump administration announced new restrictions against Chinese firms with at least 25 percent ownership from buying technology companies.
Last week, Chinese stocks plunged nearly 4 percent in one day after Trump threatened to hit Beijing with an extra $200 billion in tariffs.
Last year, the Chinese economy grew 7 percent and carried momentum that some economists thought unsustainable.
Chinese currency, which had gained ground against the dollar last year, is also taking a hit. Since , the yuan has fallen almost 2.4 percent.
To free up more cash for lending and promote new economic activity, People's Bank of China announced this week it is cutting the amount of deposits commercial banks are required to store.
China's other main market in Shenzhen has been in bear territory since February, when it was affected by a security warning from U.S. officials against using products made by Chinese smartphone maker ZTE. The U.S. military followed with a ban on the devices in May.