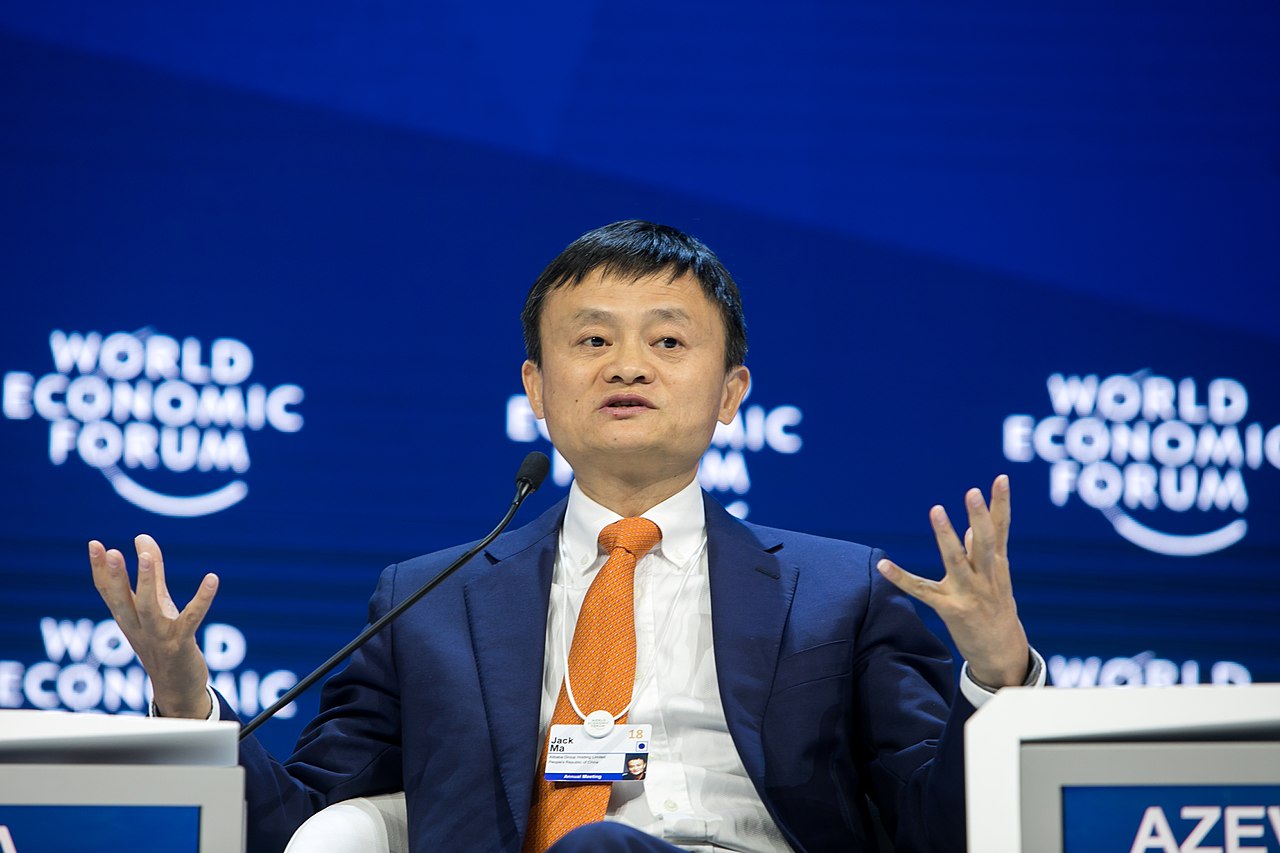 Image: Jack Ma, Jan. 24, 2018. Source: World Economic Forum, CC BY 2.0, via Wikimedia Commons
Jack Ma, the billionaire founder of e-commerce giant Alibaba Group (NYSE: BABA), was not included in a list of China's entrepreneurial leaders published by state-run media, a snub that follows growing regulatory scrutiny of his businesses.
On Tuesday, the Shanghai Securities News praised prominent Chinese business leaders in an article about "entrepreneurial spirit." While tech entrepreneurs such as Tencent Holdings' Pony Ma and Huawei Technologies Co's Ren Zhengfei were mentioned, Ma was noticeably absent.
Reuters noted that the article took dig at Ma, one of China's best known businessmen, saying that while some of the honorees once behaved like "reckless heroes" and tried to break free from a rigid economic system, they now lead companies that "respected the rules of development and abided by market rules."
In recent months, the state has cracked down on Alibaba and Ant Group, a digital payments company that Ma founded and controls. After authorities halted Ant Group's initial public offering, regulators opened an investigation into Alibaba over monopolistic practices.
After an October 2020 speech in which he blasted China's regulatory system, the 56-year-old Ma disappeared from public sight, and speculation mounted over his whereabouts. He re-emerged late last month in a video appearance for an online ceremony for rural teachers organized by his charity.
The Shanghai Securities News article published the same day that Alibaba reported its fourth quarter earnings. The company posted $38.9 billion in revenue, a 37% year-over-year increase, and 779 million active consumers on its retail marketplaces, up 22 million from the same period in 2019.
_____
Source: Equities News