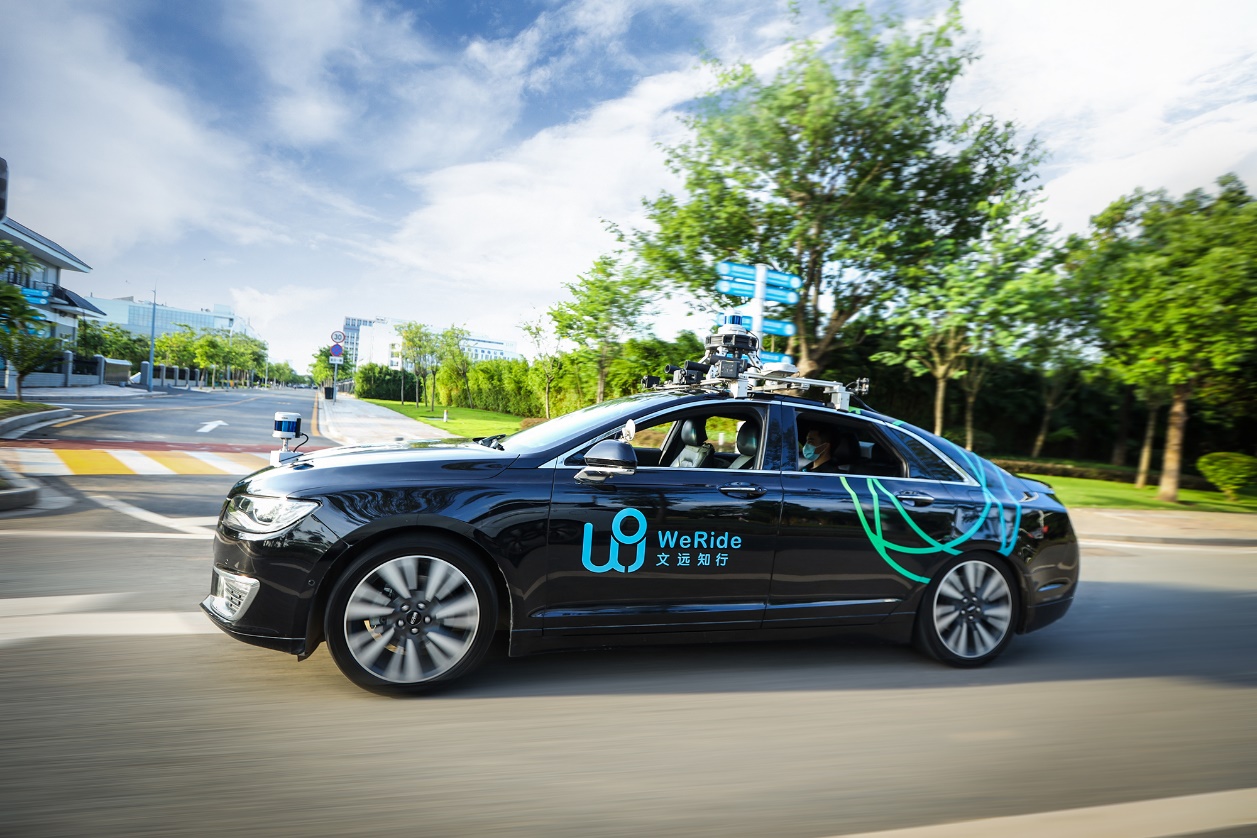 Image source: WeRide
The California Department of Motor Vehicles issued a permit to Chinese driverless car start-up WeRide Corp to test autonomous vehicles on public roads in San Jose without a safety driver behind the wheel.
The DMV, which regulates autonomous vehicle testing in the state, said WeRide was given permission to test two self-driving cars on specified streets during daytime hours, Monday to Friday, weather permitting.
In California, six other companies currently are permitted to test autonomous vehicles without a safety driver in the car including Alphabet's Waymo, Baidu, Alibaba-backed AutoX and GM's majority owned Cruise.
According to the DMV, 56 companies, including WeRide, have an active permit to test autonomous vehicles with a safety driver present. Other permit-holders include Apple, BMW, Honda, Intel, Lyft, Tesla and and Toyota.
Founded in 2017, WeRide is one of China's most well-funded autonomous vehicle technology startups with backers that include bus maker Yutong, facial recognition company SenseTime and Alliance Ventures, the venture capital arm of Renault-Nissan-Mistubishi.
The vast majority of its operations are in China, but WeRide maintains a research and development facility in Silicon Valley.
During its most recent round of funding in January, WeRide raised $310 million, resources that chief executive officer Tony Han said will help it in its push to commercialize self-driving technology.
Han told CNBC last year that he predicts the large-scale application of self-driving taxis will occur between 2023 and 2025. He also expects WeRide will start to make money from the business in 2025.
WeRide is also currently running a robotaxi pilot in China's southern city of Guangzhou. The project, launched in 2019, has since expanded and enables passengers to hail rides through Alibaba's Amap app.
_____
Source: Equities News