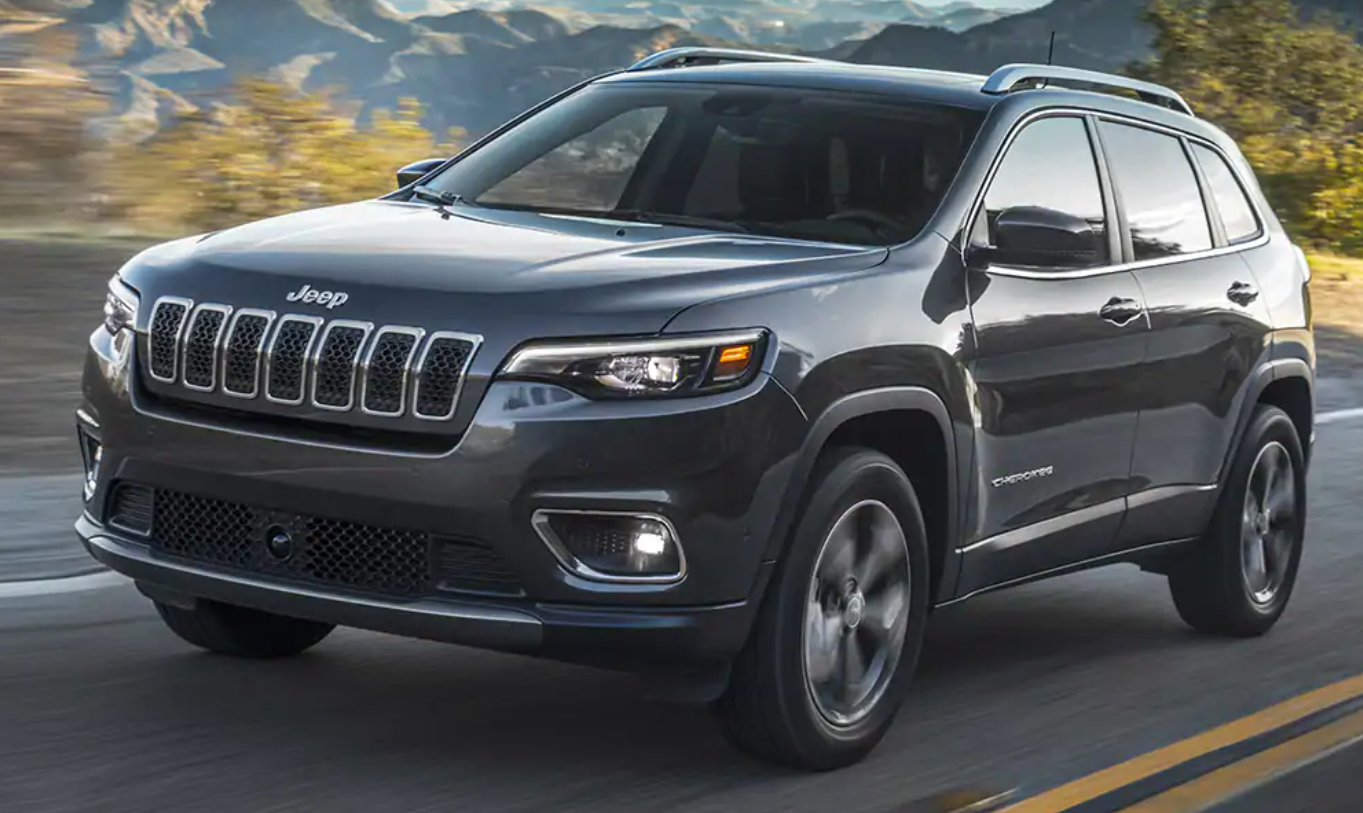 Image: 2021 Jeep Cherokee. Source: Jeep
The Cherokee Nation is asking Jeep to change the name of its popular Cherokee and Grand Cherokee sport utility vehicles, saying it seems inappropriate in 2021 for a corporation to "continue to make a profit off our identity."
During an interview with Car & Driver magazine, Chief Chuck Hoskin, Jr., chief of the Oklahoma-based tribe, said he believes corporations and sports teams should stop using Native American names, images and mascots as nicknames or as commercial product names.
"I'm sure this comes from a place that is well-intended, but it does not honor us by having our name plastered on the side of a car," he said.
"For the Jeep company, I think they look at it as something they conceived of decades ago, and I think they very much, in good faith, believe this is honoring the Cherokee people. I disagree, and we've had this name a bit longer than the Jeep company has," Hoskin said.
He went on, "The best way to honor us is to learn about our sovereign government, our role in this country, our history, culture and language and have meaningful dialogue with federally recognized tribes on cultural appropriateness."
Hoskin said he does not expect Jeep to immediately drop the name of the vehicles, but he told CNBC the Cherokee Nation does not condone the use of the name.
In an emailed statement to CNBC, Jeep said its vehicle names "have been carefully chosen and nurtured over the years to honor and celebrate Native American people for their nobility, prowess and pride." A company spokesperson did not say whether it was considering renaming the vehicles, but said Jeep remains "committed to a respectful and open dialogue" with Hoskin.
Jeep, a Toledo-based brand owned by Stellantis NV (NYSE: Chart STLA - $17.25 0.11 (0.634%) ), has used the Cherokee name for more than 45 years, including on its top-selling Grand Cherokee SUV and Cherokee. In 2020, the two cars represented more than 40% of Jeep's total sales, the Detroit Free Press noted.
Jeep first used the Cherokee name in 1974, but from 2002 through 2013 the cars were known as the Liberty. When Jeep revived the name in 2013, the Cherokee Nation told The New York Times it has "encouraged and applauded" colleges for "dropping offensive mascots" but had "no stance" on the SUV's name.
Hoskin's recent remarks come as Jeep prepares to launch the next generation of its Grand Cherokee vehicle amid a national reckoning over the use of Native American names and imagery.
Amid growing pressure from corporate sponsors, last year two major sports teams, the Washington Redskins and Cleveland Indians, said they would change their names.
_____
Source: Equities News