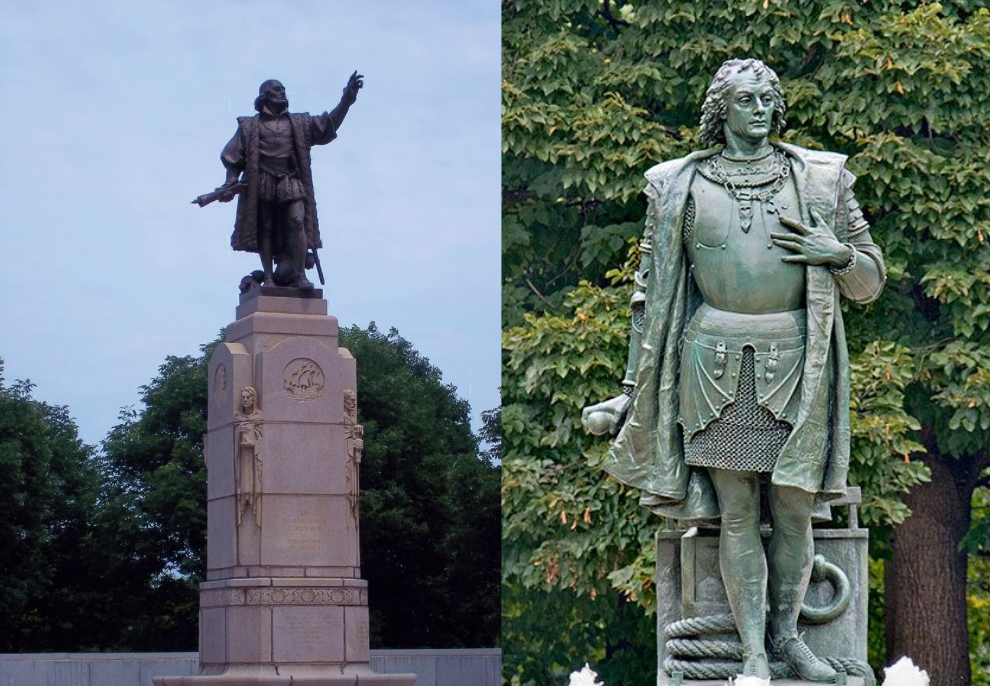 A week after protesters tried unsuccessfully to knock down a statue of Christopher Columbus, which was then followed by a violent clash with police, the City of Chicago removed two Columbus statues last week and vowed to reexamine the appropriateness of all of its monuments.
Protesters have challenged heroic portrayals of Columbus, targeting monuments across the country that diminish or ignore the conquest, enslavement and near extinction of indigineous peoples of the Americas that resulted from mistreatment and by the European diseases brought by Columbus and his crew.
"This step is about an effort to protect public safety and to preserve a safe space for an inclusive and democratic dialogue about our city's symbols," Chicago Mayor Lori Lightfoot said in a statement.
One statue was removed from Grant Park and another from the Little Italy district.
In Chicago, demonstrations protesting racial injustice and police brutality sparked by the May 25 killing of George Floyd, a Black man, by a white Minneapolis policeman, have led to several arrests and injuries of residents and visitors.
Columbus remains a powerful symbol for many Italian-Americans who oppose the downgrading of his status despite evidence that he and his crew were responsible for atrocities that left lasting scars on the indigenous people of the Americas.
Like many cities across the country, Chicago will endure a formal review process that addresses all of its monuments and memorials to diversify such remembrances that have generally only honored white men.
_____
Source: Equities News