​Chemed Corporation Stock Down 2.5% Since Reporting Q2 2018 Earnings
Jacob Maslow Follow |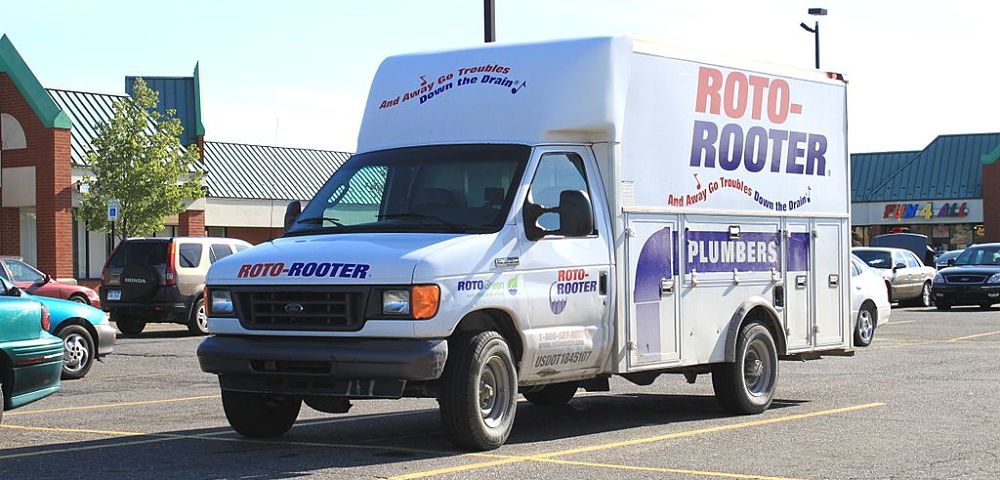 Image via Dwight Burdette/Wikimedia
Shares of Chemed Corporation (CHE), a home health care and plumbing company, have fallen 2.5% since the closing bell on Tuesday, July 24. The company, which owns VITAS Healthcare and Roto-Rooter plumbing, is down on overall market struggles and trade fears.

Chemed Corp's second quarter earnings boosted investor sentiment, as the company beat expectations.
The company released its earnings report last week, posting consolidated results of $442 million in revenue, up 6.4%. GAAP diluted EPS was $3.27, with adjusted diluted EPS coming in at $2.81, an increase of 30.7%. The parent company ended the quarter with less cash and cash equivalents, dropping $1 million from $13.7 million at the end of Q1 2018 to $12.7 million in the second quarter.
Chemed Corp reduced its debt from $132.5 million at the end of Q1 2018 to $103.4 million at the end of Q2 2018. The company also has $310 million in borrowing capacity as part of the company's five-year credit agreement.
VITAS earnings from patient revenue rose 4.2% to $297 million compared to the same period a year prior. The company's admissions also increased 3.4% to 16,858, with the company's net income rising 25.6%, excluding special items, to $31.8 million.
Roto-Rooter, the company's residential plumbing division, had revenues increase by 11.3%, rising to $145 million on the quarter. Net income for the division rose 48.3% compared to the same period last year, up to $25.3 million. Adjusted EBITDA also increased 19.8% to $36.5 million.
Commercial drain cleaning remained a strong segment for Roto-Rooter, with the segment increasing revenue by 9.7%. Residential drain cleaning rose 12.5%, with water restoration rising 19.6% on the quarter.
Earnings guidance has been revised upward following the quarterly release. The company's full-year, 2018 earnings will be between $11.35 and $11.55 per share. Guidance assumes a 25.5% tax rate. Adjusted earnings per diluted share are expected to be $8.43.
Roto-Rooter full-year revenue growth is expected to be between 12% and 13%, with job pricing rising 2%. The company's core plumbing business is expected to grow, with the company's forecasted EBITDA margins to be at 24% for the year.
VITAS revenue growth for the full-year will be within the 4% and 5% range, with billing limitations of $2.5 million in the second half of the year due to Medicare Cap.
Chemed Corp's stock is up over 30% since the start of the year and rallied to a 1.03% gain on Tuesday.
DISCLOSURE: The author does not have any stake in the listed equities

---
The views and opinions expressed in this article are those of the authors, and do not represent the views of equities.com. Readers should not consider statements made by the author as formal recommendations and should consult their financial advisor before making any investment decisions. To read our full disclosure, please go to: http://www.equities.com/disclaimer
Companies