The big annual sales for all things cannabis-related are underway! If you're looking to get some high quality CBD products or a new vaporizer, look no further:
Lazarus Naturals is one of the highest quality and most accessible CBD companies on the market. They currently ship nationally to all states at a low price point and aim to be the most cost effective and efficient line of CBD products on the market. This employee-owned company proudly stands by their product and engages in community outreach and assistance programs; earnestly providing 40% discounts to veterans, active military personnel, individuals on long-term disability, and for low-income households.
Black Friday Specials & Deals will be going on for 4 days beginning Thursday, November 22 (Thanksgiving) and continuing the 23rd, 24th, and 25th. All orders over $100 will come with a free small lavender balm. All orders over $200 will receive one 40-count package of Relax Capsules.
Lazarus Naturals will also be offering a few holiday gift packages on their website at a reduced price:
Image Source: Lazarus Naturals
Cloudious9 is a high-tech vaporizer company that's developed the "Hydrology 9," the first-ever vaporizer with a built-in water filtration system that allows the user to burn or vaporize their product. Cloudious put it the best in their own product info: "Painstaking attention to detail is the hallmark of the Cloudious9 product design philosophy. Everything from the mouthpiece to the bottom chamber cover is the result of countless revisions and optimization of user experience. Every shape and material used has its reason, and all of the reasons are aimed toward a brand new user experience."
The legendary Hydrology 9 vape will be on sale this Friday for $199 and comes with a free leather case and replacement glass housing.
Image Source: Cloudious9
If you're looking for vapes, the DaVinci brand should be familiar to you. DaVinci is a popular dry herb vaporizer company with a strong line of products. DaVinci's vaporizers are exactly what they are supposed to be – advanced, superior and portable. They are lightweight, compact and discreet for the vape connoisseurs who works on-the-go.
This Black Friday, DaVinci is having some amazing deals:
But the sales don't end on Black Friday. For Cyber Monday:
10% off DAVINCI MIQRO
20% off DAVINCI IQ
30% off Original DaVinci Vaporizer
20% Accessories Sitewide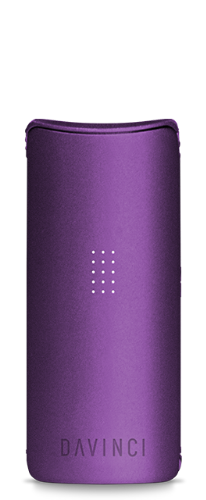 Image Source: DaVinci
Smojo:
Smojo is the world's first permanent smoking screen that eliminates the need to replace traditional metal smoking screens, and reduces the hassle of cleaning and maintenance. It's a dynamic stainless steel screen that uses asymmetric geometry to ensure your pipe never clogs and is protected.
This year, Smojo will be offering 30% off all orders.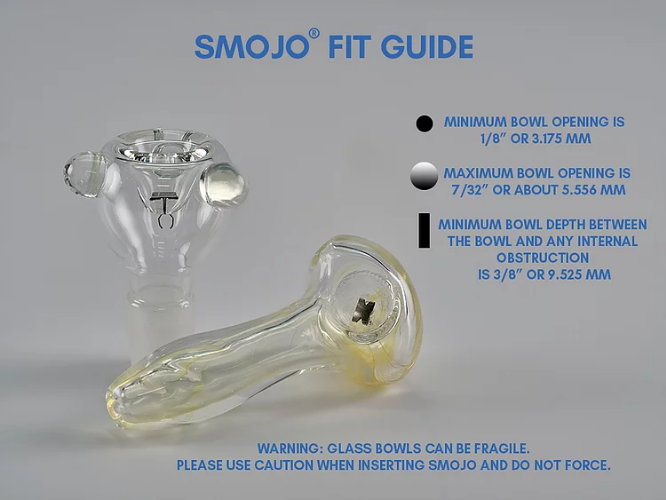 Image Source: Smojo
Dr. Dabber is a vaporizer company that created a series of concentrate pens and the revolutionary SWITCH induction vaporizer which can be used with concentrates and plant material. Based in Nevada, Dr. Dabber is focused on developing innovative, technologically advanced products.
This Black Friday's offers include:
Quartz Nail
Bubble Cap
Ball Rig
Budder Cutter
Honeymat
Free Hat

Boost Black Bundle ($219.95)

Glass Attachment
Premium Carrying Case
Large Honeymat
Budder Cutter

Aurora Bundle ($129.95)

Globe Attachment
Premium Carrying Case
Small Honeymat
Budder Cutter

Ghost Bundle ($90.95)

Vape Case
Budder Cutter
Small Honeymat
Vape Case
Small Honeymat
Budder Cutter
The sales don't stop on Friday though. Through the weekend and into Cyber Monday, expect these offers on the Dr. Dabber website:
Free Quartz Nail & Bubble Cap with purchase of SWITCH $319.95
Mystery Bags – (Over $50 in value, only $20 add on)
Continuation of Black Friday Promotions
Image Source: Dr. Dabber
Healthier Choices Management Corp. (HCMC) is a U.S. based company specializing in providing consumers with healthier alternatives to everyday lifestyle choices. HCMC has developed the Q-Cup, a quartz delivery system for concentrates. The Q-Cup is a quartz delivery system for concentrates akin to K-Cups for coffee. A Q-Cup delivers 8-10 "hits" per cup.
The Q-Cup makes dabbing and vaping concentrates convenient by minimizing the mess, streamlining the process, and allowing the consumer to use every last bit of product. The Q-Cup also improves taste and reduces harm to health by keeping metals and impurities from being vaped along with your concentrates–a common problem with metal coils.
Purchase any tank and get a 5pk of q-cups free. This will run Black Friday, through the weekend.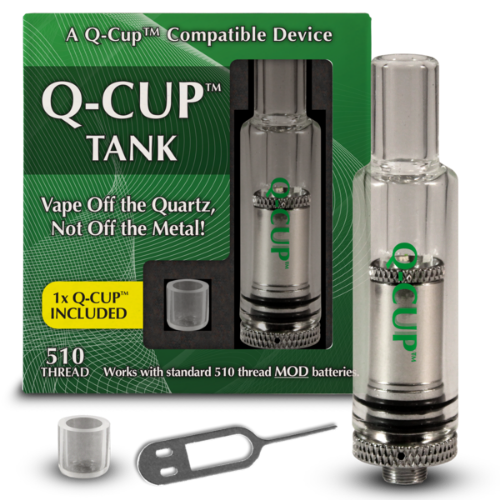 Image Source: HCMC
Dip Devices are the maker of the Dipper. The Dipper is a touch-and-go device, eliminating the need for extra tools and messy loading. If you want the traditional vape pen experience though, just switch to the included Quartz Crystal Atomizer for the best pen dab around.
The whole store will be 30% off through Monday with the code THANKS30

Image Source: Dip Devices