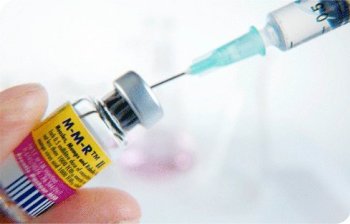 Mr. Albert Scardino, Chairman of the Board of Immunovaccine Inc. (IMV.TO) / (IMMVF) (market cap ~ C$ 80 million) was kind enough to take time from his busy schedule to allow me, Peter Epstein, CFA, MBA to interview him. I met Mr. Scardino in New York last week and was intrigued by the story. I have no prior or existing relationship with any company listed herein. Readers and investors should take care to conduct their own due diligence and consult with their own investment advisors before buying or selling any stock. This stock is speculative and may not be appropriate for all investors. I conducted this interview by phone and email over the course of the three days ending June 24th. Immunovaccine Inc. has a terrific website and newly updated corporate presentation.
Epstein: Please describe in layman's terms, Immunovaccine Inc.
Scardino: We are developing strong, fast, long-lasting vaccines for cancer and infectious disease. Our lead product, a vaccine known as DPX Survivac, creates immune cells that attack more than 20 different kinds of cancer. These include most of the major hard cancers — lung, breast, ovarian, colon, brain, prostate — as well as many blood cancers.
We have completed a number of safety studies that showed no systemic ill effects in humans. This year we will launch four Phase II studies, including lymphoma, ovarian and brain cancer, to show proof of concept. Our goal is to help turn cancer from being a killer to being a chronic disease that you can live with for many years, without pain and without symptoms. You would just have to show up periodically to have a shot to keep your cancer from coming back. I strongly recommend readers review our corporate presentation for considerably more information.
Epstein: Recognizing that this an open-ended question, not amenable to a concrete answer, how is Immunovaccine different from companies that you consider peers?
Scardino: Most of the companies in our sector are trying to find a way to stimulate the immune system to produce a certain type of blood cell that will kill cancer cells. We are the only company that uses oil as a delivery medium. Others use water, or, in the case of newly developing technologies, bacteria or strands of DNA. Still others use genetic engineering to manufacture these T cells in a lab, then introduce millions of these engineered cells back into the patient. Immunovaccine Inc. holds international patents on the use of oil, for any vaccine for any disease in North America, Europe, Japan, Australia and Korea. Actually, the patent is somewhat narrower than that. It applies to any oil, with any liposome, with any antigen, and any adjuvant, for any disease. So it is specific enough to define our intellectual property, but broad enough to cover hundreds of products that we could possibly launch from the oil-based platform.
Water-based vaccines wash through the body in 24 hours, giving the immune system only that long to memorise the shape of the antigen. That limits the number of white blood cells that will be produced to fight the invading organism. Oil stays at the site of injection for six days, and the body reads the oil itself as an invader, sending a very high concentration of immune cells to the site to attack the oil. As it dissolves and releases the antigen, the immune cells pounce. That creates an immune response many times stronger than the same antigen in water. Often one dose is sufficient to generate the response we need.
In addition to the delivery medium, a vaccine must have an antigen. An antigen is the small bit of material that we want the immune system to identify as the foreign invader. Some vaccines use a bit of dead virus, or even live virus. Others use synthetic material that looks like the real thing but because it is synthetic it cannot multiply. We use a synthetic version of the survivin protein that appears on cells in more than 20 types of cancer. Survivin appears only on active cancer cells, not on healthy cells. We combine this survivin antigen with our oil-based delivery system to create the DPX Survivac vaccine.
---
---
Survivin is one of the most common molecules in cancer, appearing in a very large portion of more than 20 cancers. Our research suggests that this particular vaccine would only work in cancers that have surviving proteins on their cells, but that is a very wide spectrum of cancers. Most other methods of immunotherapy in development are targeted at only a handful, or even a single cancer. So with a broad antigen and a very powerful delivery method, we hope to become a common enabler for treatment of many patients, both early- and late-stage cancer sufferers.
And our technology is scalable. Unlike personalised medicine, we are capable of producing tens of thousands of doses a day even in the prototype phase. The product is an easy-to-use vaccine, with a shelf-life of several years at room temperature, delivered in an ordinary syringe by anyone who has ever given an injection.
Epstein: You have six members on your Science Advisory Board, how involved is the Board and how does it interact with the company?
Scardino: Some of them are experts in specific diseases: Neil Berinstein for example is a lymphoma specialist and has helped us develop our program in that disease. Scott Halperin is recognised around the world as an expert in RSV, a respiratory disease in the elderly and infants that is the target of our first infectious disease program. Those human trials start in July. The scientific board works closely with our management team to design trials and to identify likely partners. And they help us to review our strategy and challenge our science often.
Epstein: Distinguished Board member Mr. Wayne Pisano is the former President and CEO of Sanofi Pasteur, one of the largest vaccine companies in the world. How important is his experience and role in the company?
Scardino: Mr. Pisano has spent his career in the pharma industry. When a microcap development company meets a pharmaceutical behemoth, it is easy for their languages to be misinterpreted. Wayne is masterful at helping us to understand what the thinking is on the other side of the table when negotiating collaborations and partnerships. And because of his corporate experience, he has been essential in our governance and compensation oversight.
Epstein: Please describe your foundational patent(s) and their significance.
Scardino: In addition to the broad platform patent described above, we hold a family of 34 patents and patents pending that protect each product, each time we combine an antigen with the oil to create a new vaccine. When we combine that vaccine with a new product in a combination therapy, another patent is created. And because no one else was producing vaccines in oil, we had to design a manufacturing system to do the job. That system is patented, too.
Epstein: Immunovaccine's 2015 catalysts are outlined on page 19 of your Corporate Presentation. What alternatives is Immunovaccine reviewing for a co-development agreement with a partner for DPX-Anthrax?
Scardino: The National Institutes of Health has been searching for a new vaccine to replace the current one in use for more than 40 years. The existing product requires at least three doses over five months to provide partial protection. The NIH sent us three different antigens from separate manufacturers and asked us to formulate a vaccine from each of the antigens. In tests they conducted, they found that all three worked equally well in producing a one-dose vaccine effective in 28 days, providing nearly 100% effectiveness and lasting much longer. These were studies in animals. We anticipate reaching a partnership agreement in the third quarter with one of the antigen owners to move a new vaccine toward human trials.
Epstein: What opportunities are you contemplating for clinical collaborations with commercial partner(s) in oncology?
Scardino: That's a great question. It is becoming very clear that the best treatments for cancer will combine a variety of therapies. There are more than 200 trials of combinations currently underway. We expect to enter multiple trials with multiple partners over the next 18 months. Successful results could lead to lead to collaborations and licensing deals in many cancers.
Epstein: What type of initial data might you receive from your Phase I DPX-RSV Trial and Phase II DPX-Survivac Lymphoma Study?
Scardino: We should see data from both our infectious disease trial and our lymphoma study by the end of the year. This will show first of all whether we are doing any harm, and then whether we are doing any good. We have to wait for results.
Epstein: To the extent that you feel your company's valuation is too low, what might be the reason(s) for its undervaluation?
Scardino: It's not easy attracting American investors across the border. Americans hate to trade in pennies; Canadians don't like trading in dollars. There is an old saying that if you aren't in New York, you are just kidding. Now that we have a QX listing and can market in the US, we hope to change that, at least for IMV (or IMMVF in the US). As we move toward a NASDAQ listing, that should change even faster.
Epstein: Are there any misconceptions about your company that you would like to address?
Scardino: On the markets side, I hope your readers understand that penny stocks are not necessarily more speculative on the Toronto Exchange than many immunotherapy companies on NASDAQ trading at $6 or $7 or higher. On the science side, there is an old notion that vaccines aren't for cancer. That perspective has already changed in the research community. It is beginning to change in the pharmaceutical industry, and it will be altered completely among investors in the coming year.
Epstein: Thank you for the chance to speak with you, and thank you Mr. Scardino for your time and thoughtful responses to my questions. As a reminder, Immunovaccine's corporate presentation is a great source for further information.
DISCLOSURE: The views and opinions expressed in this article are those of the authors, and do not represent the views of equities.com. Readers should not consider statements made by the author as formal recommendations and should consult their financial advisor before making any investment decisions. To read our full disclosure, please go to: http://www.equities.com/disclaimer