CFTC Guidance to Provide Welcome Clarity to Cryptocurrency Investors
Todd William Follow |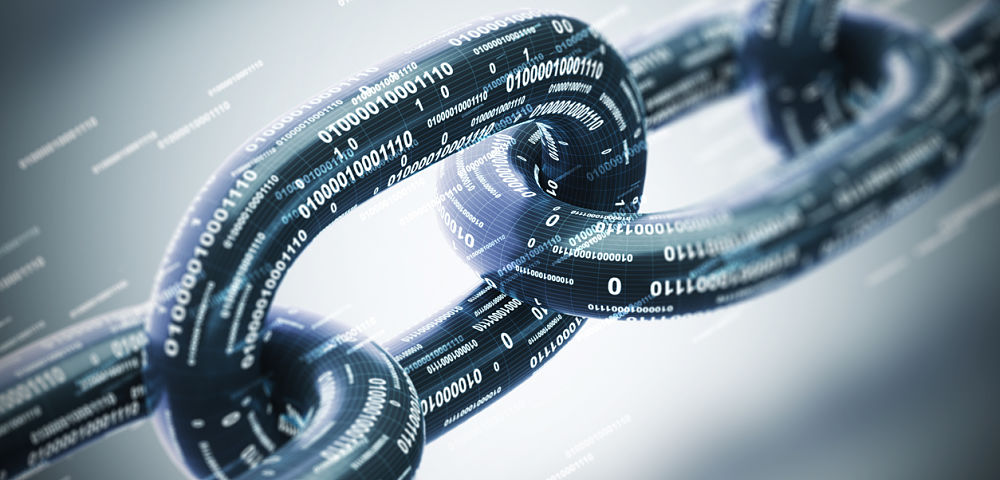 The Commodity Futures Trading Commission's (CFTC) Division of Market Oversight (DMO) and Division of Clearing and Risk (DCR) issued a joint staff advisory last week that gives exchanges and clearinghouses registered with the CFTC guidance for listing virtual currency derivative products. The advisory helps to clarify staff priorities and expectations in reviewing new virtual currency derivatives to be listed on a designated contract market or swap execution facility, or cleared by a derivative clearing organization.
"The CFTC staff advisory is positive news for cryptocurrency investors and those seeking mainstream acceptance of cryptocurrency," says Anatoliy Berdnikov, CEO of Bit.team, a decentralized P2P online cryptocurrency exchange connecting buyers and sellers with multi-currency transaction support and dispute resolution services, "the future success of virtual currency is dependent on self-regulatory organizations, government agencies, and public and private companies establishing rules of the road and clear guidelines for investor and consumer protection, especially to prevent fraud and market manipulation."
The CFTC guidance will embolden institutional players to wade deeper into the virtual currency space. In April, Goldman Sachs hired Justin Schmidt, a former trader, to be the first head of digital asset markets in Goldman's securities division and the firm is also backing Circle, a blockchain-based finance company, which just announced a cryptocurrency tied to the value of the U.S. dollar and recently completed a successful $110M round of financing.

There are other encouraging signs of increased institutional interest and investment in the cryptocurrency space. Wellington Management, a $1 trillion Boston-based asset management firm, recently upgraded its trading systems in order to trade bitcoin futures. JP Morgan and Morgan Stanley are said to be considering cryptocurrency trading desks and pursuing blockchain-related ventures.
Having a strong regulatory framework around virtual currencies is an essential prerequisite for large financial services companies to further enter the digital currency marketplace. The wounds from the financial crisis, high risk capital requirements and intense public and regulatory scrutiny weigh heavy on the minds of these companies and their senior executives, which can explain why they are treading carefully.
In 2015, the CFTC determined that virtual currencies such as Bitcoin to be commodities subject to oversight under its authority under the Commodity Exchange Act (CEA). Since that time, the CFTC has taken action against unregistered Bitcoin futures exchanges; enforced the laws prohibiting wash trading and prearranged trades on a derivatives platform; issued proposed guidance on what is a derivative market and what is a spot market in the virtual currency context; issued warnings about valuations and volatility in spot virtual currency markets; and addressed a virtual currency Ponzi scheme.
The CFTC deserves credit for helping facilitate the evolution of commodities markets to include digital currencies at a time when other countries like China, Russia, Thailand, Vietnam, Taiwan, Colombia, Ecuador, Bolivia, Bangladesh and Kyrgyzstan have banned Bitcoin outright.
The CFTC advisory and news of increased institutional interest in cryptocurrency comes during an otherwise challenging period for digital currency enthusiasts. Warren Buffett expressed a popular sentiment when he stated in January, "[i]n terms of cryptocurrencies, generally, I can say with almost certainty that they will come to a bad ending. When it happens or how or anything else, I don't know." Founding PayPal CEO and former Intuit CEO Bill Harris recently derided cryptocurrency as a "scam".

After increasing more than twenty-fold in 2017 and approaching nearly $20,000 by December, Bitcoin quickly fell below $10,000 during the beginning of 2018. This led to a market-wide tumble that dragged down the price of Ethereum, Ripple and other leading cryptocurrencies to current year to date lows, although Bitcoin seems to have stabilized in recent weeks.

Some investors are expressing optimism that the recent pullback will be temporary and Bitcoin will be ready to retest its December highs. Rodrigo Marques, chief executive of Atlas Quantum, one of Brazil's largest crypto trading platforms, said last week that Bitcoin's move under $8,000 was an interim low, adding that he expects bitcoin to reach $20,000 in six months.
Even if Bitcoin falls short of these lofty predictions, the CFTC's recent advisory should open new derivatives markets for virtual currency trading and make it easier for institutional desks at Goldman, Morgan Stanley and elsewhere to support virtual currency trading.
DISCLOSURE: The views and opinions expressed in this article are those of the authors, and do not necessarily represent the views of equities.com. Readers should not consider statements made by the author as formal recommendations and should consult their financial advisor before making any investment decisions. To read our full disclosure, please go to: http://www.equities.com/disclaimer.
You May Also Like
| Symbol | Last Price | Change | % Change |
| --- | --- | --- | --- |
| AAPL | | | |
| AMZN | | | |
| HD | | | |
| JPM | | | |
| IBM | | | |
| BA | | | |
| WMT | | | |
| DIS | | | |
| GOOG | | | |
| XOM | | | |
| BRK.A | | | |
| FB | | | |
| JNJ | | | |
| WFC | | | |
| T | | | |
| NFLX | | | |
| TSLA | | | |
| V | | | |
| UNH | | | |
| PG | | | |