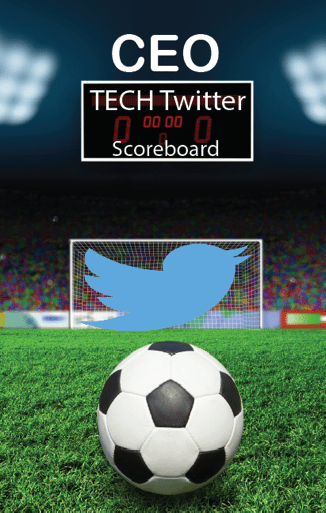 © TECHtionary.com
The latest version of the CEO Twitter Scoreboard was updated on May 1. Here are some highlights and click on image for complete list of 160 CEOs with Twitter followers of more than 10,000.
Here's a thought from Jack Dorsey – "When a leader, CEO or someone in a leadership position takes to the platform they have the opportunity to humanize their organization, make it feel smaller and relatable to people."CEO's are measured by many factors with social media presence rising to the top of the list.
Top Twitter CEO is Elon Musk with 21.6 million followers as well as the CEO with the most gains of 4.2 million new followers over the past three months as well as certainly the most engaged CEO with 3-Star rating.
The second fasting growing CEO on Twitter is Tim Cook with 10.9 million followers up 1.6 million followers.
In today's business-political-social world, you are measured by many factors including the number of Twitter followers you have. In fact, many surveys have found that websites in general are perceived as passive customer communication tools with Twitter being a far more proactive customer-engaging tool. These surveys have also found an increasing number of customers go to your Twitter account before they go to your website doing "due diligence" on you looking for call-to-actions, thought leadership and content useful in their purchasing as well as customer complaints regarding your solution. Your client may not have a Twitter business account but they may have a personal account and their advisors may as well. You can also see how in some small way John Legere's Twitter efforts have also impacted the price of the stock.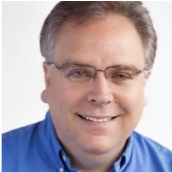 As noted Twitter expert Evan Kirstel just named Top B2B-Business-to-Business Influencer with 185K followers stated, "Twitter is not just way to meet new prospects and partners, it IS the way you run your company. If you aren't engaged, your competition likely is!" That is, CEO's are beginning to see the real value of Twitter not just for their company but for their role as CEO in the company they run.
The New Social Media Engaged CEO as "The ultimate value of any CEO is the price of the stock and social media can impact that."
If you are a CEO or C-Level we can help you and your company use Twitter to gain-retain followers and customers email cross@gocross.com and we can provide proven cost-effective results and references.
The purpose of this CEO Scoreboard is to not just talk about HOW CEOs Twitter but which CEO has the highest number of Followers not the only measure of the CEO's social presence but certainly a viable one.
Like any other factor, Twitter postings reflect the person's views of the world. Here is the rating system we built to give some views on what we think are important for Twitter postings.
***Twitter Star Ratings
***Three Stars – Posting Weekly Engaging with Followers & "Thought Leadership" – Global Values & Vision
**Two Stars – Posting Weekly and Thought Leadership
* One Star – Posting Weekly & Corporate Sales Pitch
How do you score against your competitors?
Click here to get listed, corrections, additions, and Twitter help. We apologize for omissions or errors.
CEO's: Gains+ and Losses – update May 1 reflecting changes since January 1, 2018