​CenturyLink: High Yield from High-Speed
MoneyShow Follow |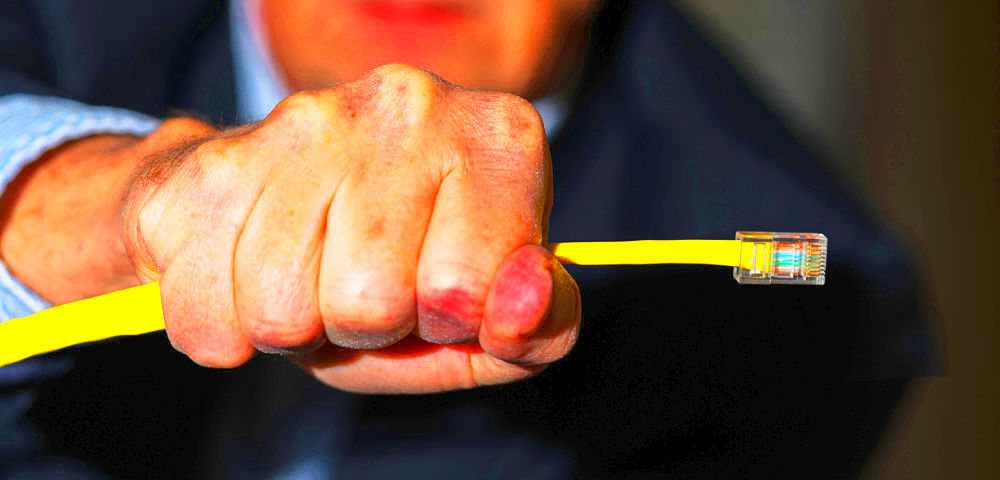 I'm excited to bring a fresh pick to the Aggressive High-Yield Portfolio. For those looking for a double-digit-percentage yield, I recommend purchasing CenturyLink (CTL), suggests income expert Bryan Perry, editor of Cash Machine.

The company has been on an acquisition binge for a while, remaking itself as a broadband provider to business enterprise clients, which now constitute about 77% of CTL's revenues. CenturyLink is not your average rural phone company anymore.
Today, CenturyLink provides high-speed internet service as its bread-and-butter source of revenue. The company has taken advantage of the telecom sector's consolidation trend, snapping up Embarq, Qwest and Tier3 over the years.
Late last year, CTL closed on its biggest purchase when it acquired Level 3 Communications in a $25 billion deal. The transaction helped expand CenturyLink's push into broadband and corporate accounts. Perhaps more importantly, the purchase brought it new leadership, as Level 3's former helmsman, Jeff Storey, is now the CEO at CenturyLink.
CenturyLink's new CEO is committed to maintaining the company's healthy dividend of $2.16 per share (11.7% yield at today's price of $18.50 per share) annually, even if the payout ratio is close to 100%.
Storey said during the first post-merger earnings call, "As I look at our financial plans over the next few years, I'm confident about our ability to meet the dividend obligation and believe it is an important component of our equity story."
Based on current calculations following the Level 3 buyout, the combined company will generate $2.39 per share in free cash flow for 2018, which covers the dividend and will only improve in the years ahead. Free cash flow is the most important metric for a measure of dividend sustainability.
Looking out two years, management expects free cash flow of $3.25 billion annually, which is more than adequate to service the estimated $2.3 billion in dividends to be funded.
Plus, the market is staring to figure this out. Shares of CTL popped 10% on the most recent earnings report before pulling back after paying the jumbo quarterly dividend earlier this month, which makes the current price of $18.50 a good entry point.
Subscribe to Bryan Perry's Cash Machine here…
This article was originally published by MoneyShow.com: Founded in 1981, MoneyShow is a privately held financial media company headquartered in Sarasota, Florida. As a global network of investing and trading education, MoneyShow presents an extensive agenda of live and online events that attract over 75,000 investors, traders and financial advisors around the world.
DISCLOSURE: The views and opinions expressed in this article are those of the authors, and do not necessarily represent the views of equities.com. Readers should not consider statements made by the author as formal recommendations and should consult their financial advisor before making any investment decisions. To read our full disclosure, please go to: http://www.equities.com/disclaimer.
You May Also Like
| Symbol | Last Price | Change | % Change |
| --- | --- | --- | --- |
| AAPL | | | |
| AMZN | | | |
| HD | | | |
| JPM | | | |
| IBM | | | |
| BA | | | |
| WMT | | | |
| DIS | | | |
| GOOG | | | |
| XOM | | | |
| BRK.A | | | |
| FB | | | |
| JNJ | | | |
| WFC | | | |
| T | | | |
| NFLX | | | |
| TSLA | | | |
| V | | | |
| UNH | | | |
| PG | | | |