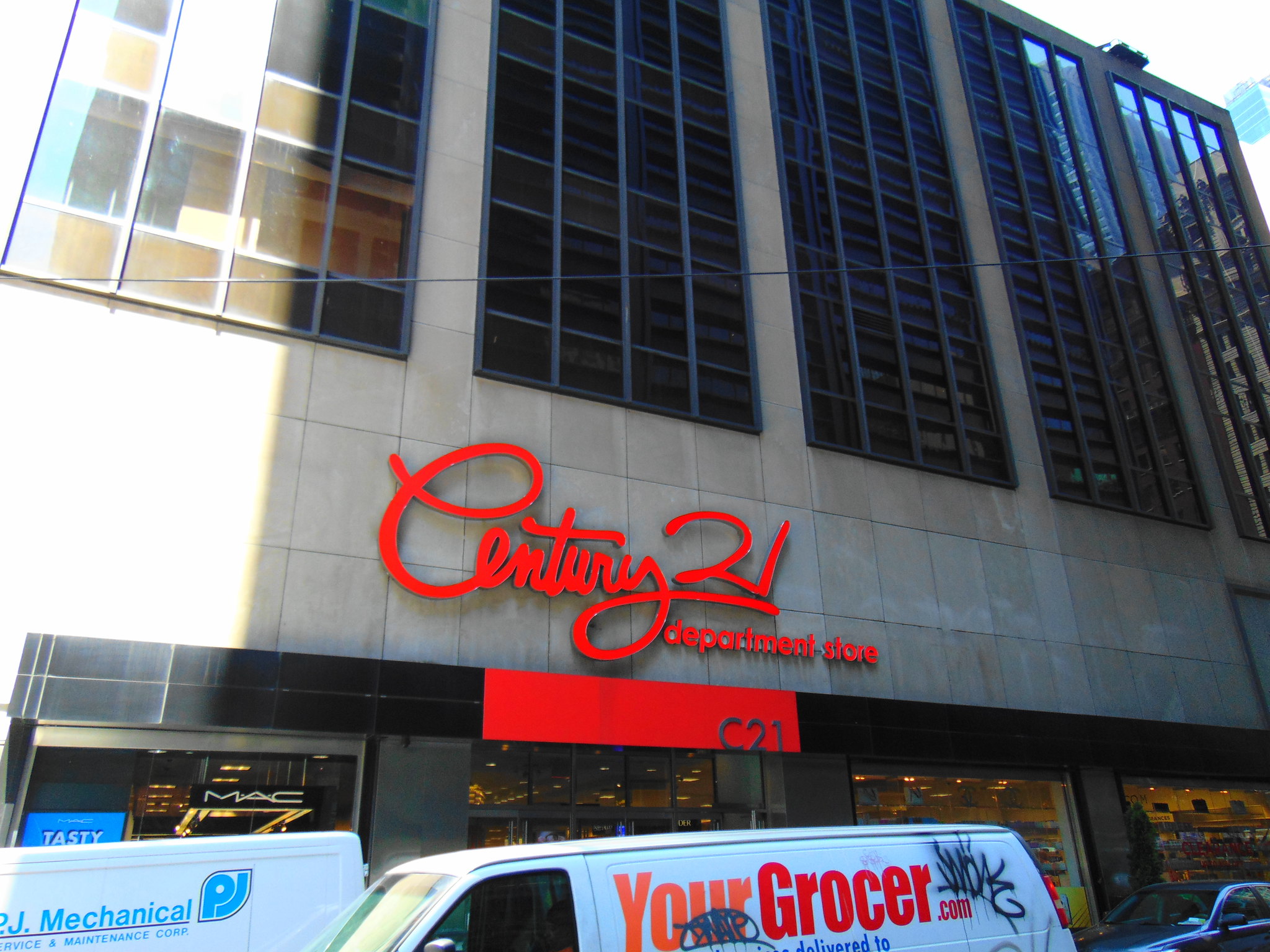 Image source: JJBers / Flickr, CC BY 2.0
After filing for bankruptcy protection in September 2020 and shuttering its 13 locations, Century 21 Department Stores plans to make a comeback.
In a press release on its website, the off-price luxury retailer said it is planning a relaunch that will include stores in the US and its e-commerce site in 2021.
"Never count out a New Yorker," the company said in a statement, adding that its return is "in response to the outpouring of love from the Big Apple and the admiration" of "loyal shoppers from around the world."
Specifics regarding when and where stores will be opened are being finalized and additional details will be announced in coming weeks.
In December 2020, the Gindi family – which founded, owned and operated Century 21 for more than 60 years – and a private investor purchased the brand's intellectual property for $9 million after 34 rounds of bidding, Bloomberg Law reported.
"Century 21 stores will continue to be a family-run business with a name synonymous with value and luxury," the chain said in its press release. "They are determined to be a beacon of hope for the city and country."
According to Chain Store Age, the relaunch and expansion will be overseen by retail veteran Marc Benitez, who has been named president. The former Authentic Brands, Coach and Kenneth Cole executive began his retail career at Century 21 more than 20 years ago in the children's department of the flagship downtown New York location.
Century 21 is one of dozens of retailers who have filed for bankruptcy since the COVID-19 outbreak began and forced the temporary closure of non-essential businesses.
The Gindis blamed the bankruptcy, which prompted hundreds of layoffs last fall, on their insurance company not paying the chain's business interruption claim related to the pandemic. The family sued its insurance companies, which have denied the allegations.
_____
Source: Equities News