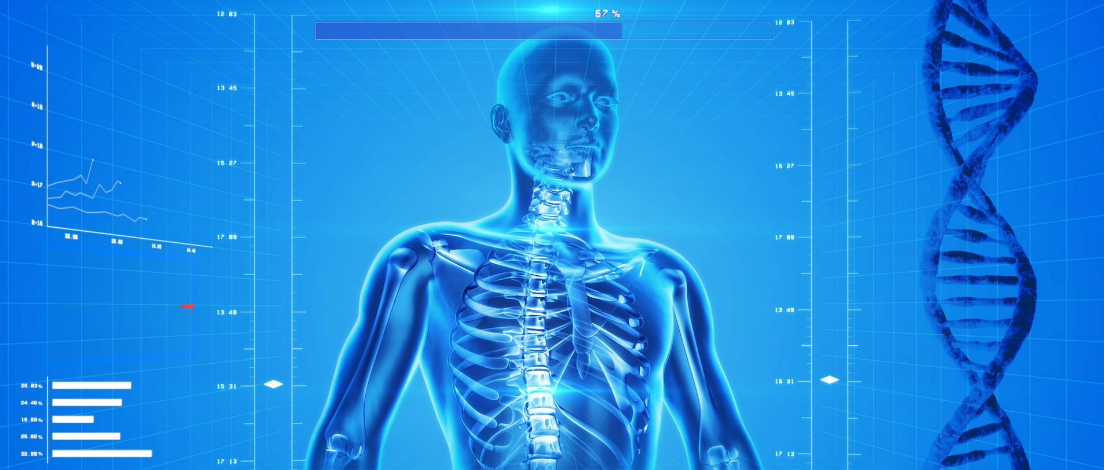 ~ This biotech survivor awaits final Phase 3 data in head and neck cancer ~
Cancer of the head and neck is the seventh most frequently occurring cancer in the world, with over 650,000 new cases diagnosed and over 350,000 deaths reported each year. In the US, about 64,700 people will be diagnosed, and about 13,700 people will die from head and neck cancer this year, according to the American Cancer Society. This type of cancer usually begins in squamous cells, thin flat cells that line the mucosal surfaces including inside the mouth, nose and throat.
CEL-SCI
We've been long-time followers of CEL-SCI CVM, which some readers may recall has been publicly traded since 1983, a literal lifetime ago for many in the industry. Its survival is a story of persistence and continued belief in its science, in the face of all manner of financial, operational and external obstacles. The company announced this morning that it has regained full listing compliance with the NYSE American, completing a six-month journey since it received formal notice from the exchange in July 2018, for falling below the required $50 million market capitalization level.
Source: CEL-SCI
Multikine for head and neck cancer
CEL-SCI's principal therapeutic candidate is Multikine (leukocyte interleukin injection), a potential first-line adjuvant immunotherapy that has been studied in a Phase 3 trial of 928 patients with squamous cell carcinoma of the head and neck. This is the largest study in the world in this type of cancer, according to the company, and CEL-SCI is continuing to track patient survival until a determination can be made whether or not the primary endpoint—a 10% improvement in overall survival in patients treated with Multikine plus "standard of care" (surgery followed by radiation or concurrent radiation plus chemotherapy) vs. standard of care alone—is achieved. A follow-up study conducted three years after a final Phase 2 study showed that Multikine plus standard of care increased overall survival by 33% over standard of care alone.
Multikine is administered prior to any other therapy, as the company believes that this is the period when there is a greater potential likelihood of activating an anti-tumor immune response. CEL-SCI believes the immune system may become weakened and less able to mount an immune response against the cancer once the patient has undergone the standard of care. The company has demonstrated the potential of Multikine not only to activate but also to boost body's immune response to help address the tumor, and CEL-SCI believes that Multikine is the first investigational combination immunotherapy that is thought to have both passive and active immune properties.
We note that Multikine would not compete directly with successful checkpoint inhibitors such as Opdivo by Bristol-Myers Squibb BMY and Keytruda by Merck MRK. While these drugs are used in multiple cancer indications including squamous cell carcinoma of the head and neck, they are only approved for metastatic of recurrent disease and not the advanced primary population that CEL-SCI is targeting. Additionally, Multikine is only given for three weeks prior to surgery, as it is unethical to delay surgery for any prolonged period. Keytruda and Opdivo, requiring months of treatment to work, cannot
be used in a patient population where surgery is currently the first recommended treatment.
CEL-SCI is also investigating Multikine in cervical dysplasia in patients co-infected with HIV and hepatitis B. There is a second clinical track based on the company's proprietary LEAPS (Ligand Epitope Antigen Presentation System) platform. LEAPS compounds consist of a small T-cell binding peptide ligand linked with a disease-associated peptide antigen, and have been shown in animal models to preferentially direct immune response to a T-cell, antibody or mixed pathway. CEL-SCI is investigating LEAPS in the treatment of rheumatoid arthritis, flu, breast cancer, allergic asthma and allergy, and select central nervous system diseases including Alzheimer's.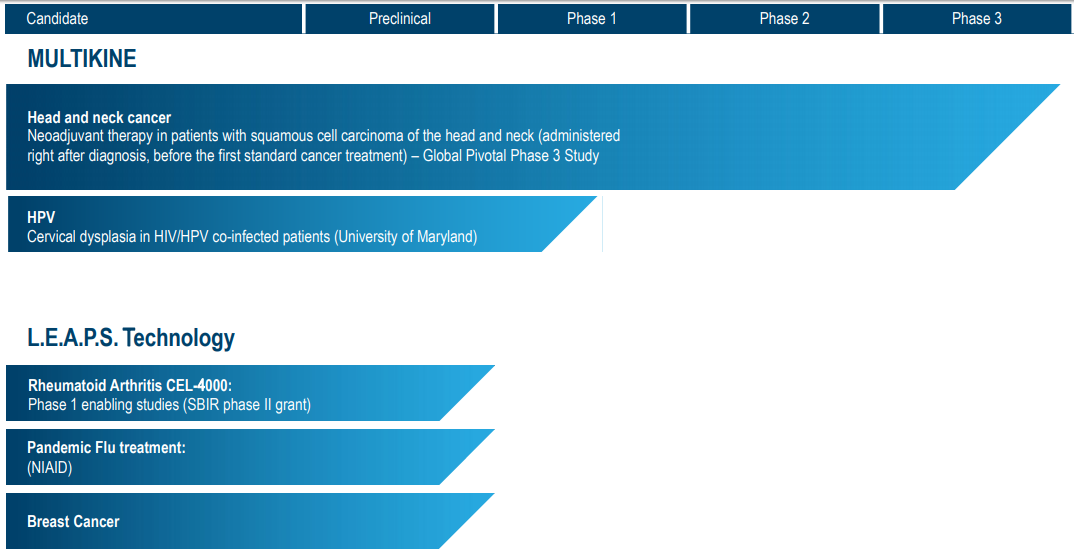 Investment issues to consider
CEL-SCI stock is trading at $2.95 on the NYSE American, for a market capitalization of about $84 million. Shares took a beating when the company received the noncompliance notice from the exchange last July but recovered quickly once the plan of compliance was approved. The company has not narrowly defined the timeline for when investors should expect the final Phase 3 data for Multikine, with CEO Geert Kersten committing only that the results are "expected this year." The stock is also predominantly held by individual investors, with institutions (primarily index funds) holding only 6.3% of the outstanding common stock.
Mr. Keersten has been at the reins since 1995 and has been with the company since 1987. He deserves credit for persevering and keeping the company afloat while so many have been relegated to history's dustbin, and we believe CEL-SCI is worth watching to see if the Multikine data finally pays off for the company, its patient shareholders and the hundreds of thousands of head and neck cancer patients impacted each year.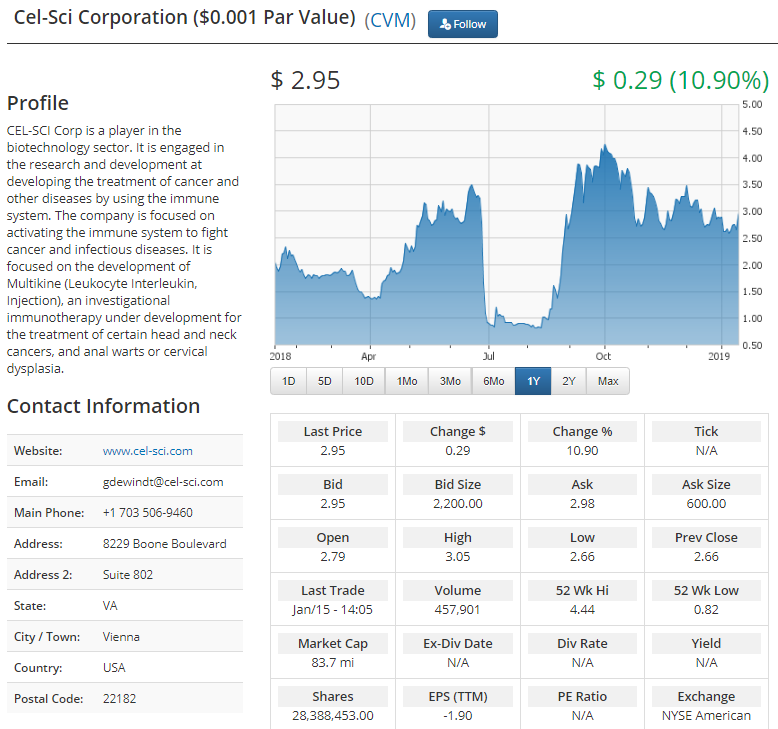 Please email us at [email protected] to see our Case Studies and Testimonials.
Please click here for information on our equity trading platform.
Please click here to receive our free daily newsletter.