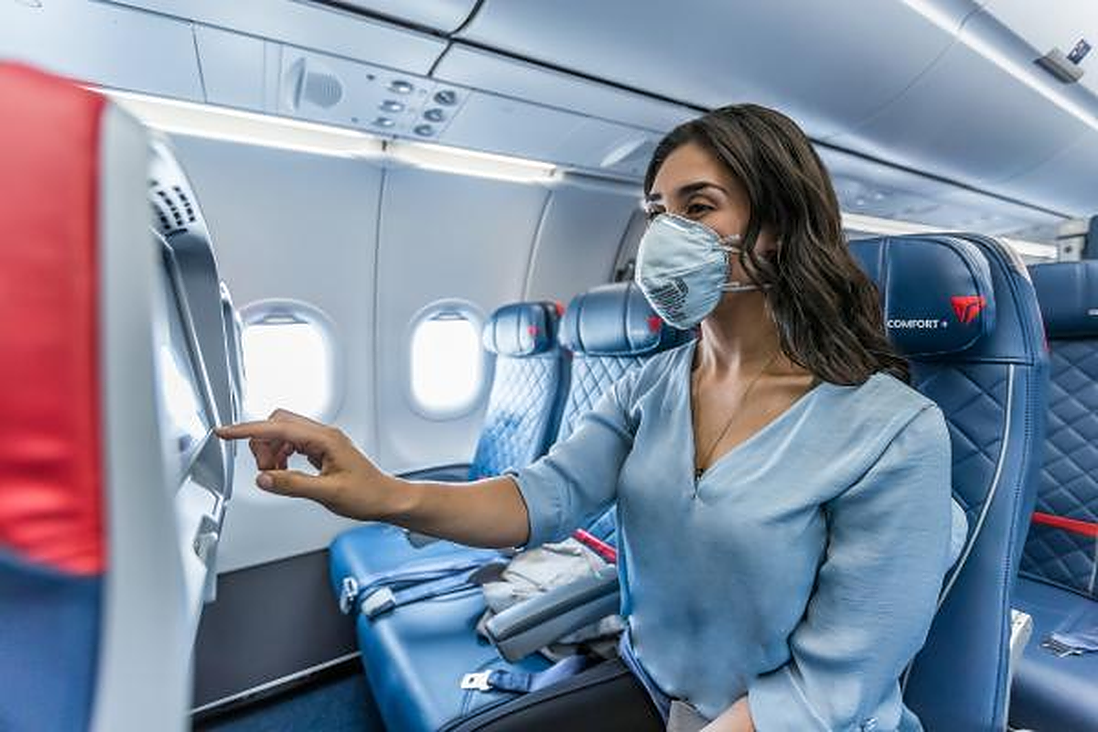 Image source: Delta Air Lines
Leaving middle seats vacant on airplanes may significantly reduce a passenger's risk of exposure to COVID-19, according to a new study published by the US Centers for Disease Control and Prevention.
According to the report released Wednesday, exposure to SARS-CoV-2 was reduced by 23% to 57% in scenarios in which the middle seat was empty in comparison with full aircraft occupancy.
The study, which was conducted by researchers with the CDC and Kansas State University, used laboratory models to simulate how much exposure to virus particles could be reduced when middle seats are kept vacant in an aircraft cabin.
The analysis did not evaluate the impact of wearing masks, which are currently required on flights, but researchers noted that some virus aerosol can still be emitted from an infectious masked passenger and distancing could still be useful.
"When the infectious and other passengers who would have had middle seats were removed, leaving six infectious passengers out of 12 total passengers remaining in the window and aisle seats, a 57% exposure reduction was observed," the researchers wrote.
Overall, "it is important to recognize that the current study addresses only exposure and not transmission," they said. More research is needed to determine the risk of the virus possibly being transmitted and causing illness, the study noted.
Earlier in the pandemic, several US airlines blocked passengers from booking middle seats in an effort to ease worries about coronavirus spread but most carriers now allow full capacity on planes, with mask requirements.
Delta Air Lines Inc (NYSE: DAL ), the only remaining US airline to still block middle seats, recently announced it will stop doing so starting May 1.
Earlier this month, the CDC declared that fully vaccinated people could travel safely within the United States, though current guidelines continue to recommend against travel for those who have not been vaccinated.
The CDC advises all travelers, regardless of vaccination status, to wear a mask and practice public health measures such as physical distancing and washing hands frequently.
_____
Source: Equities News