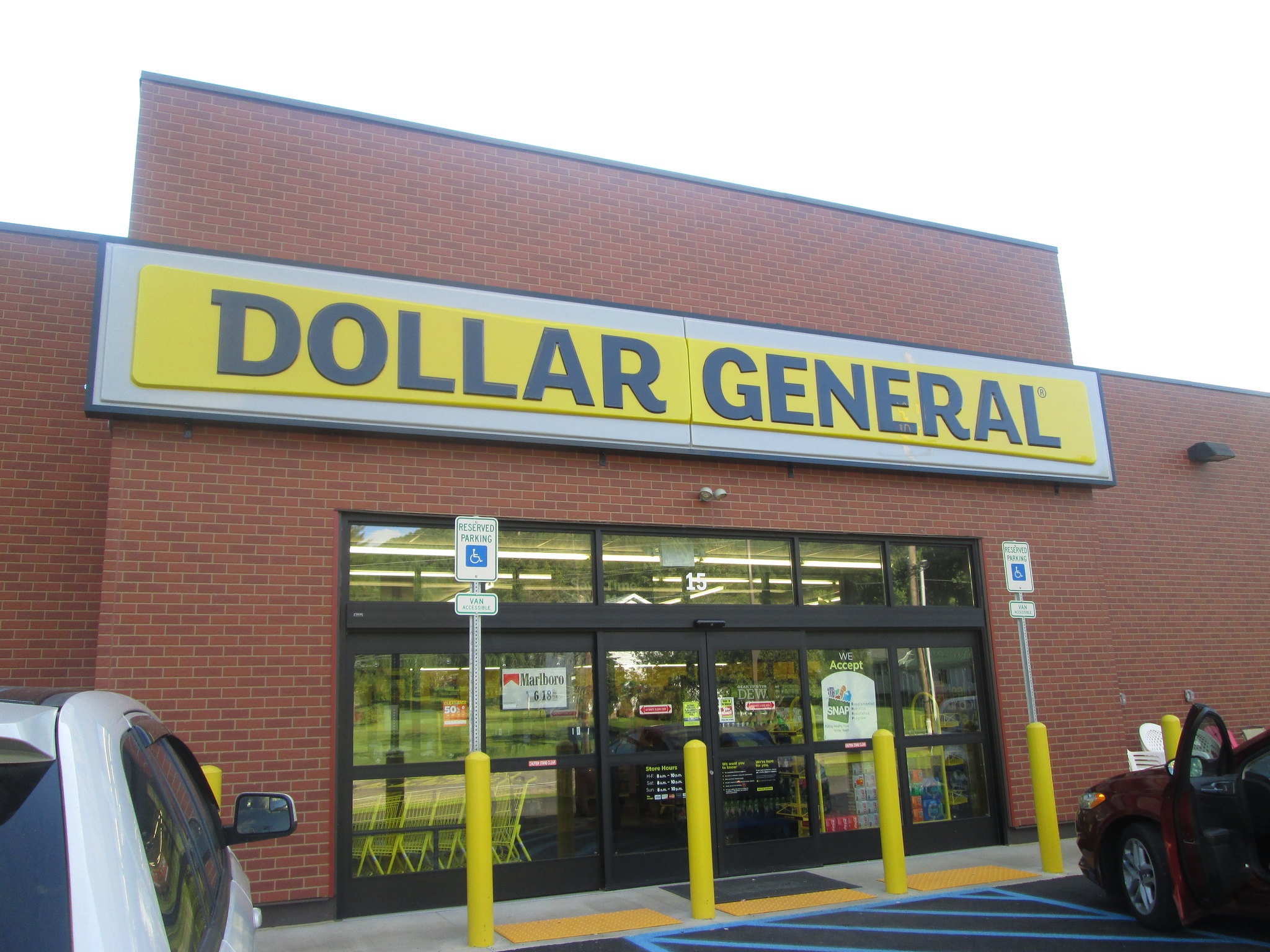 Image source: Random Retail, CC BY 2.0, via Wikimedia Commons
The US Centers for Disease Control and Prevention is in talks with discount chain Dollar General Corporation (NYSE: DG ) to accelerate the rollout of COVID-19 vaccines in rural areas of the country.
CDC Director Rochelle Walensky said last week that federal health officials are "exploring a promising collaboration" with Dollar General, one of the nation's largest retailers, to create thousands of new vaccination sites, USA Today reported.
Discussions between Dollar General and the CDC come amid concerns that rural Americans who do not have access to big box stores will have trouble getting vaccinated, which could make the pandemic last longer, USA Today reported.
Compared to major cities, rural communities face more hurdles with the vaccine rollout due to a lack of proper supplies and medical professionals. Shipping and storing the Moderna and Pfizer-BioNTech vaccines, both of which require refrigeration, also poses logistical issues.
To combat the challenges, major retailers like Walmart, and pharmacies, such as CVS Pharmacy and Walgreens, have been working with the federal government to ensure equitable distribution of the vaccine within the communities they serve.
USA Today noted that Dollar General has three times the number of store locations as Walmart and more than half as many as CVS and Walgreens.
In a message on its website, Dollar General said it continues to have "constructive conversations" with the CDC on how it can support testing and vaccine programs nationwide.
With more than 16,700 stores across the country, Dollar General believes that it is "well-positioned to assist in these efforts" and remains "ready to help where appropriate."
According to the chain, 75% of its locations are within five miles of communities that have no more than 20,000 residents.
Dollar General said it will release details once plans are finalized.
_____
Source: Equities News