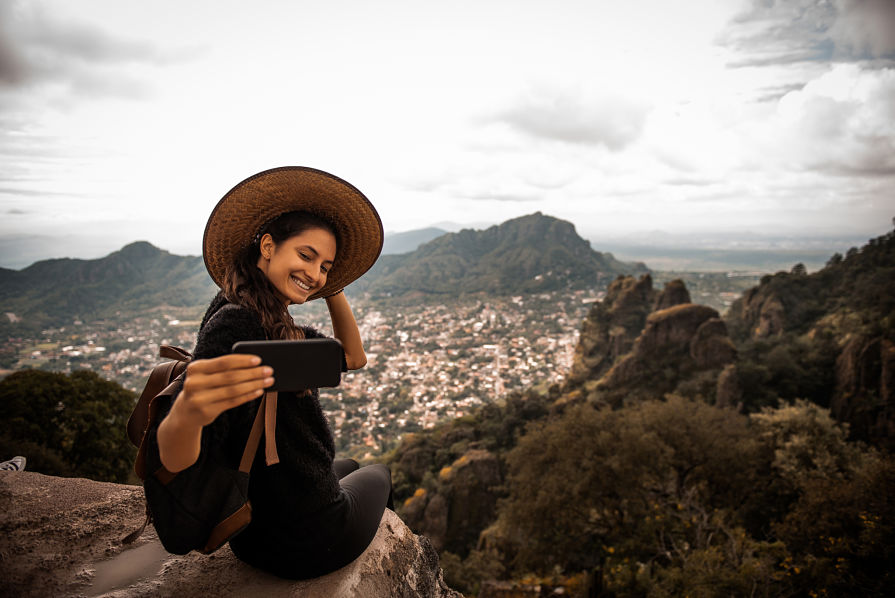 Photo courtesy of iStockphoto.com/user:MStudioimages
When outlining the positive catalysts of the Revolve IPO, the companies paid social media influencers were clearly the engine of the company's growth. Over the last year leading up to its debut on the NYSE, the e-commerce retailer used a sphere of 5,000 social media influencers to increase its sales to $523 million and over 7.3 million unique visits per month on its Instagram account.
cbdMD, Inc. is using a somewhat similar business model in the growing CBD industry. Of course, cbdMD first dialed up human optimization podcast jockey, Joe Rogan. The popular sports commentator and podcast has become the man's man content messiah with the no.2 most-downloaded podcast on iTunes along with 6 million subscribers and counting on Youtube. And, in an announcement on October 1st, cbdMD announced they would be the official CBD partner of The Joe Rogan Experience along with Dax Shepard's Armchair Expert podcast along with the our Mom's House with Tom Segura and Christina Pazsitzky podcast. Dax Shepard's podcast is just as popular as Rogan's and often beats out Rogan for most downloads per month.
"All three of these shows are giants in their own right," said Ken Cohn, Chief Marketing Officer of cbdMD. "They approach topics in their own way that clearly connects with a massive, receptive audience. By working with these podcasts, our goal is to be able to engage with those audiences and show how CBD is useful for a wholesome wellness regimen."
Now, if you are familiar with podcasts, you will now the official partner simply means Rogan and Shepard will be reading lots of unique ads about cbdMD's products to its wide-range of mostly male listeners. The company has doubled-down on this strategy by working with Barstool Sports, who have put out a few videos about the company's products with discount codes, Bellator MMA and Nitro Circus. In both of the latter two cases, cbdMD sponsors sporting events or competitions, and occasionally one of the more well-known celebrities will shill the product in a social media post like this video here by Travis Pastrana. These sound are gratuitous marketing but seem to be skirting the wrath of the FDA because they focus on user testimonials.
In addition, Steve Smith Sr., former NFl wide receiver, and Bubba Watson, pro golfer, are both notable brand ambassadors for the company who are "raising awareness and breaking the stigmas" attached to CBD.
So, with this influencer blitz hitting the airwaves, how has cbdMD performed? In truth, not bad. Company revenues are up 46% quarter-over-quarter with $8 million in quarterly sales (for the quarter ended in June). cbdMD is not profitable but really they have only been selling CBD at full capacity for a year as the company was formerly known as Level Brands and bought cbdMD for 15 million shares in December 2018 changing their ticker to YCBD – right as the Farm Bill was passing.
We wrote about Level Brands right around the time of the acquisition and noted how Level used Kathy Ireland's star power to sell CBD bath bombs and vitamins. So, cbdMD is continuing to use a rather tried-and-true method of accumulating influencers (they also use a lot of cbdMD coupon deals) to get the word out like Revolve has done in e-commerce. Of course, this has been expensive.
"While we're seeing well above expected sales gross, we're also experiencing increased expenses as we feel this growth," Marty Sumichrast, Chairman & co-CEO. "We continue to invest significantly last quarter in growing our market share through brand marketing, customer acquisition and advertising initiatives. These investments totaled approximately 50% of our net sales during the quarter driven by several significant sponsorships, including the big three, Bellator MMA, Bubba Watson and Nitro Circus. Looking ahead into the fiscal year as sales continued to grow, we expect these investments to decline as an overall percent of our net sales, with a goal to flatten out to approximately 20% of our net sales by the end of calendar 2021. While many of our peers continue to struggle with advertising constraints related to CBD, we believe we're establishing a solid competitive advantage in the market as we reach our target markets through these high value sponsorship deals."
The company is actually up a few cents YTD, but the risk here is that these sponsorship deals do little to create real traction and brand loyalty. The CBD market is saturated with players and Charlotte's Web and CV Sciences have both put together solid revenues without tapping so many celebrities. In the end, as I have written about before, quality is going to matter in this sector.