With increased revenue and sales of patented Nano Reactor™ Systems, Cavitation Technologies, Inc. (OTCQB: CVAT) (BERLIN: WTC) announced six month financial results and business developments. Revenue has increased from $120,000 in 12/31/2016 to $677,855 as of 12/31/2017; an increase of 465%, while net loss was reduced from ($510,478) to ($65,843) during the same period, meanwhile, cash position improved from $548,585 to $866,522.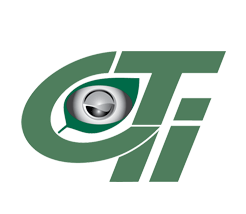 Current financial results, as well as ongoing developments, signify a positive direction of company growth. Neil Voloshin, COO/CFO of Cavitation Technologies, Inc. said, "Our sales for this quarter were targeted in China, India, Thailand and the Dominican Republic, highlighting the first system sales in China and Dominican Republic. We are pleased that our diversified business model and strategic partnerships have continued to work well. We expect that this platform will provide us an opportunity for continuing our accelerating global sales growth."
Utilizing our proprietary technology, CTI has been able to develop and produce a consumer-oriented appliance that demonstrates substantial reduction of impurities in spirits and wine, while at the same time significantly improving the taste qualities. The company is analyzing the best opportunity to introduce this product in the marketplace for sales, marketing and distribution.
Most recently, we have added staff to the internal marketing and investor relationship department to focus on providing our shareholders with greater transparency in our communications, not only as a company, but also as a brand for our customers.
Our core industrial technologies are continuing to gain traction with global customers. A biodiesel production start-up in Colombia was successfully launched several weeks ago, with comprehensive analysis and results anticipated within 30 days. In addition, two Nano Reactor™ Systems are being installed for trial with palm oil refineries in Southeast Asia, with results expected in upcoming months. Start-ups in biodiesel and palm oil, if successfully implemented, are expected to result in significant future revenue opportunities, as they represent large markets that have yet to be penetrated.
In addition to our existing industrial technologies and products, Cavitation Technologies, Inc. has developed a Low-Pressure Nano Reactor (LPN) line of industrial products (patent pending). LPN is a highly efficient low-pressure mixer geared toward multiple industries It features a highly efficient, moderately priced and longer product lifetime compared to conventional technologies. The company is working with strategic partners GEA Group and Desmet Ballestra Group to market LPN line of products globally.
About CTi
Founded in 2007, the company designs and manufactures state-of-the-art, flow-through, devices and systems as well as develops processing technologies for use in edible oil refining, renewable fuel production, expeditious petroleum upgrading, algal oil extraction, alcoholic beverage enhancement, water treatment, and the extraction of cannabidiol (CBD). As an add-on to its existing neutralization systems, the company's patented Nano Reactor™ allows refiners to significantly reduce both processing costs and environmental impact, while also increasing yield. http://www.ctinanotech.com/
Follow us on Twitter for real-time updates: https://twitter.com/CavitationTech
Like us on Facebook to receive live feeds updates: https://www.facebook.com/ctinanotech
About GEA
GEA is one of the largest suppliers for the food processing industry and a wide range of process industries that generated consolidated revenues of approximately EUR 4.6 billion in 2015. As an international technology group, the Company focuses on process technology and components for sophisticated production processes in various end-user markets. The Group generates more than 70 percent of its revenue in the food sector that enjoys long-term sustainable growth. As of December 31, 2016, the Company employed about 17,000 people worldwide. GEA is a market and technology leader in its business areas. The Company is listed on the German MDAX (G1A, WKN 660 200). In addition, GEA's share is a constituent of the MSCI Global Sustainability Indexes. Further information is available on the Internet at gea.com. If you do not want to receive any further information from GEA, please send an email to [email protected]
About Desmet Ballestra Group
The Desmet Ballestra Group provides engineering and supply of plants and equipment for the following industries worldwide:
Oils and Fats and Animal Feed
Detergents, Surfactants and related Chemicals
Oleochemical and Biodiesel
Desmet Ballestra's R&D Team is composed of professionals specialized in Oils and Fats, oleochemicals and chemical processes, using the most comprehensive set of technological resources and equipment. Controlled by Financière DSBG, a holding company based in Paris, France, the Desmet Ballestra Group is present in all major market areas of the world through its integrated business units located in Northern and Central America (USA, Mexico), South America (Argentina, Brazil, Colombia), Asia & Far East (PR China, Singapore, Malaysia), India and Europe (Belgium, Turkey, Russia, Spain). http://www.desmetballestra.com/
In the interest of full disclosure, we call the reader's attention to the fact that Equities.com, Inc. is compensated by the companies profiled in the Spotlight Companies section. The purpose of these profiles is to provide awareness of these companies to investors in the micro, small-cap and growth equity community and should not in any way be considered as a recommendation to buy, sell or hold these securities. Equities.com is not a registered broker dealer, investment advisor, financial analyst, investment banker or other investment professional. We are a publisher of original and third party news and information. All profiles are based on information that is available to the public. The information contained herein should not be considered to be complete and is not guaranteed by Equities.com to be free from misstatement or errors. The views expressed are our own and not intended to be the basis for any investment decision. Readers are reminded to do their own due diligence when researching any companies mentioned on this website. Always bear in mind that investing in early-stage companies is risky and you are encouraged to only invest an amount that you can afford to lose completely without any change in your lifestyle. Equities has been compensated with cash, common shares and/or warrants for market awareness services provided.