It's been five months since Juniper Pharmaceuticals JNP said that it would explore "strategic alternatives in order to enhance shareholder value." Yesterday the company announced that it agreed to be acquired by Catalent CTLT for $11.50 per share, or about $140 million fully diluted. The price represents a 60% premium to where the stock closed the day before the January 2018 "strategic alternatives" announcement.
Juniper's core businesses include its Crinone (progesterone gel) franchise, which is marketed by Allergan in the US and by Merck KGaA in 90 other countries worldwide, and its UK-based Pharma Services unit, which provides pharmaceutical development and clinical trials manufacturing services.

The acquisition is a logical one for Catalent, a $2 billion per year global provider of advanced delivery technologies and development solutions for drugs, biologics and consumer health products. The deal expands and strengthens Catalent's offerings in formulation development, bioavailability solutions and clinical-scale oral dose manufacturing, and will complement its integrated global clinical and commercial supply network.
Juniper's proven solutions and capabilities will further support Catalent's strategic goal to be the most comprehensive partner for pharmaceutical innovators. Juniper's scientific expertise in early-phase product development and supply will help our customers unlock the full potential of their molecules and provide better treatments to patients, faster.
– Jonathan Arnold, President of Catalent Oral Drug Delivery.
I want to thank both the management team and the special committee of the Board of Directors for conducting a robust process to identify the optimal transaction for Juniper. Following their diligent review and recommendation, I am confident that this offer is in the best interest of Juniper's shareholders.
– James A. Geraghty, Chairman of the Board, Juniper Pharmaceuticals
In May 2018, Juniper reported 38% revenue growth for the first quarter, year-over-year, with Crinone revenue up 30% and pharma services revenue up 55%. Revenues for the 12 months ended March 31, 2018, were $54.3 million.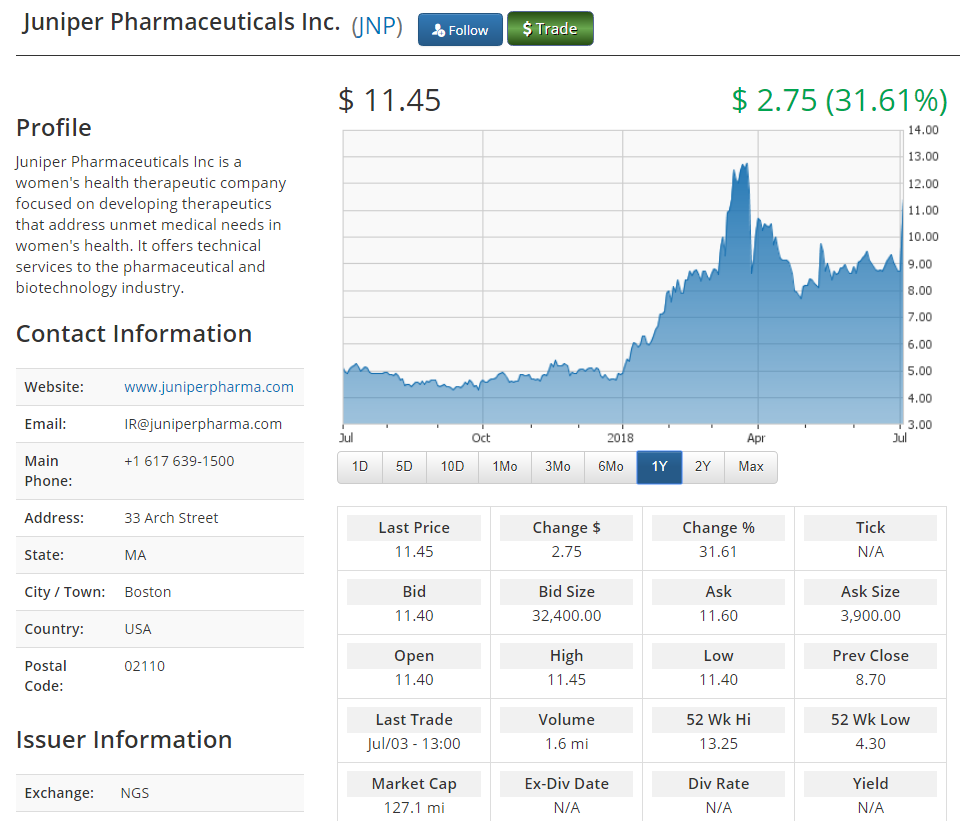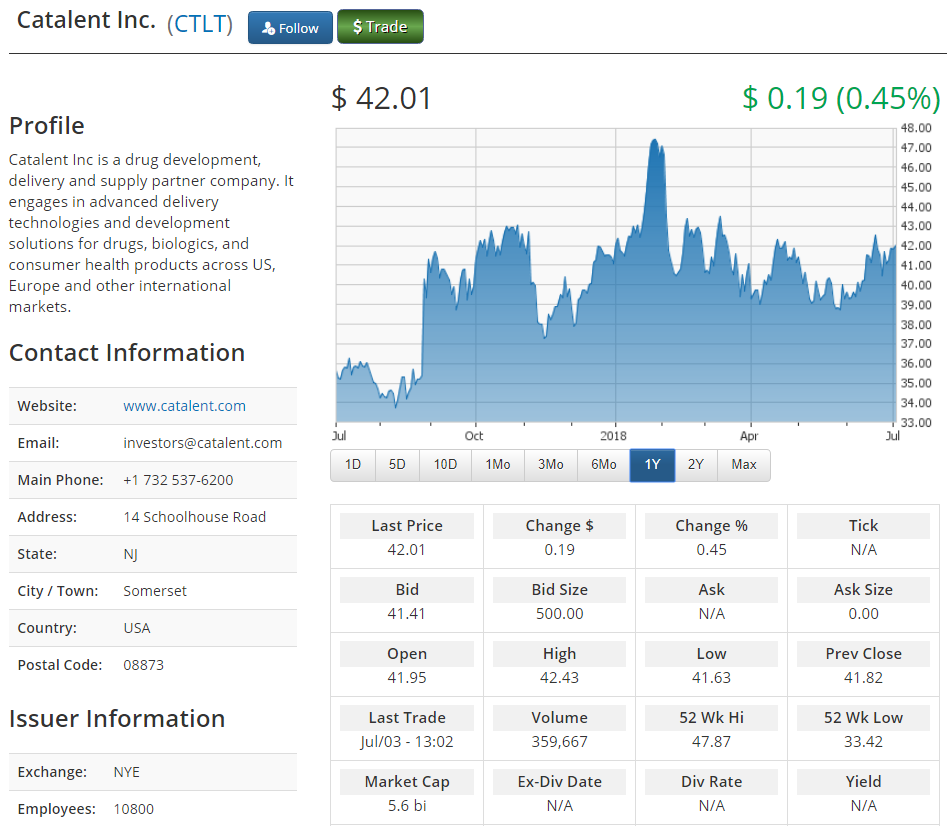 Please email us at [email protected] to see our Case Studies and Testimonials.
Please click here for information on our new trading platform.
Please click here to see our weekly newsletter.