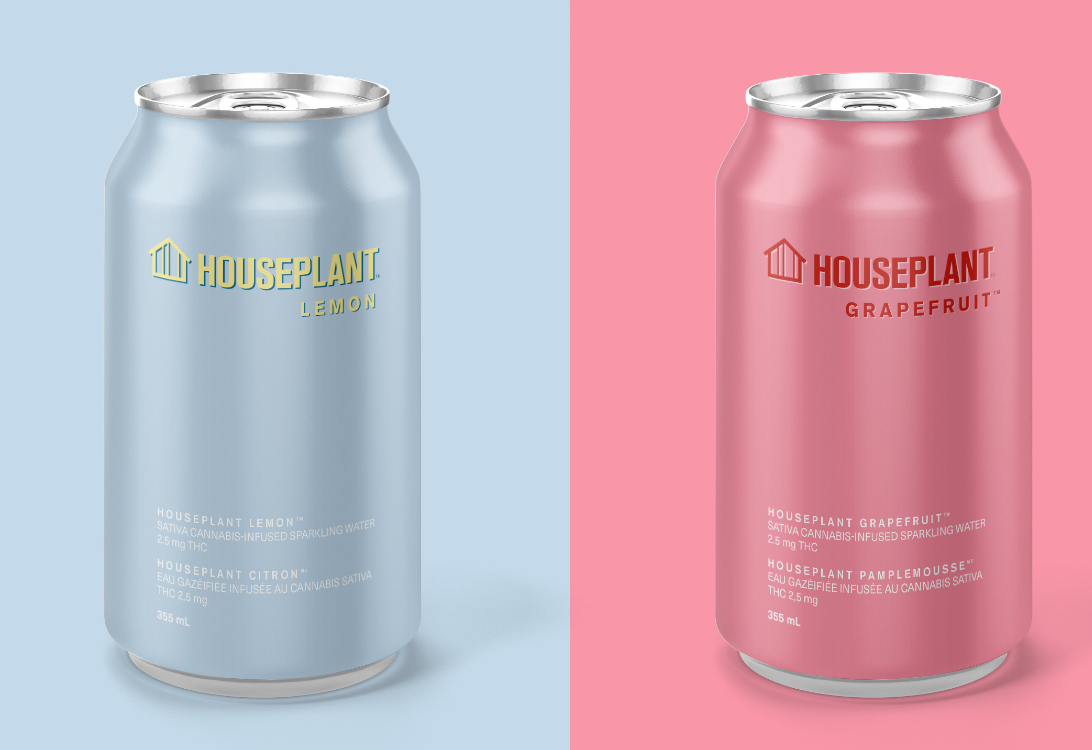 Source: Canopy Growth Corp.
Canopy Growth Corporation just left the starting gate for Cannabis 2.0 in Canada.
Today, the company announced a line of Distilled Cannabis™ beverages, chocolates, vape cartridges and vape pens. Canopy Growth said it will produce all the beverages at the Smiths Falls facility. It added that all will be made using a proprietary company production process known as Distilled Cannabis. Constellation Brands Inc. was, according to the company, instrumental in the creation of this process.
What products are hitting shelves
Let's look at the beverages first because these will probably be the most in demand, and Canopy Growth rolled out the most options of this variety. The company has four brands of cannabis beverages and 11 total beverages, here is a breakdown:
Tweed – these premixed beverages highlight Canopy's most popular strains of their flagship Tweed cannabis brand – Penelope, Baker Street and Houndstooth. The specific flavors are Penelope and Tonic, which has 2mg of THC and 1.5mg of CBD, while Baskerstreet and Ginger Ale and Houndstooth and Soda both contain 2 mg of THC.
Quatreau – is targeting the wellness space with a flavored seltzer offering with flavors like cucumber and mint, passion fruit and guava, ginger and lime and blueberry acai. The cucumber and mint and passion fruit and guava flavors are CBD only, while ginger and lime and blueberry acai are mix between CBD and THC.
Houseplant – is a partnership between Hollywood personality Seth Rogen and CGC. The Houseplant brand has 2.5 mg of THC and appears to resemble an Italian sparkling soda.
Deep Space – is the strongest offering from CGC with 10 mg of THC in a 222ml can. This is the maximum permitted by Health Canada.
It does not have a brand name – rather just branching off the Tweed name – but the company also has clear liquid mixers. A clear liquid distillate, which can be enjoyed as an alcoholic beverage mixer or enjoyed neat.
Besides beverages, Canopy also unveiled their partnership Hummingbird Chocolate. The latter is an award-winning chocolate brand and the two revived a former Hershey plant in Ontario to produce the bean-to-bar craft chocolate. For chocolate offerings, the two partners crated three distinct brands:
Bean & Bud – 70% dark chocolate with 5 mg of THC each.
Tweed – CGC's proprietary brand with 2.5 mg of THC and 1.8 mg of CBD.
Tokyo Smoke – a dark chocolate with 10 mg of THC per bar.
"With the coming of Cannabis 2.0, our goal is to provide customers with the best quality products, and I truly believe through the hard work and dedication of our team, we have delivered just that," said Mark Zekulin, CEO, Canopy Growth. "Since our first medical sale in 2014, we've been focused on innovation and quality, and now we're expanding that with the launch of our game-changing recreational beverages, chocolates, and vapes."
These offerings will obviously evolve over time—most of these beverages are akin to a wine cooler—but beverage options will eventually dominate the cannabis market to as much as 30%. And some are predicting that cannabis-infused beverages could even be the largest sector over time.
_____
Equities Contributor: Stephen L. Kanaval
Source: Equities News