Canopy Growth Corporation CGC, formerly known as Tweed Marijuana, became the world's largest cannabis company in late September 2018, based on market capitalization.
Since last December, CGC has seen a strong rally achieving 90% gains in just 2 months before starting a correction lower. So before we jump to any conclusions, let's take a look at the bigger picture:
CGC Weekly Chart 4/1/2019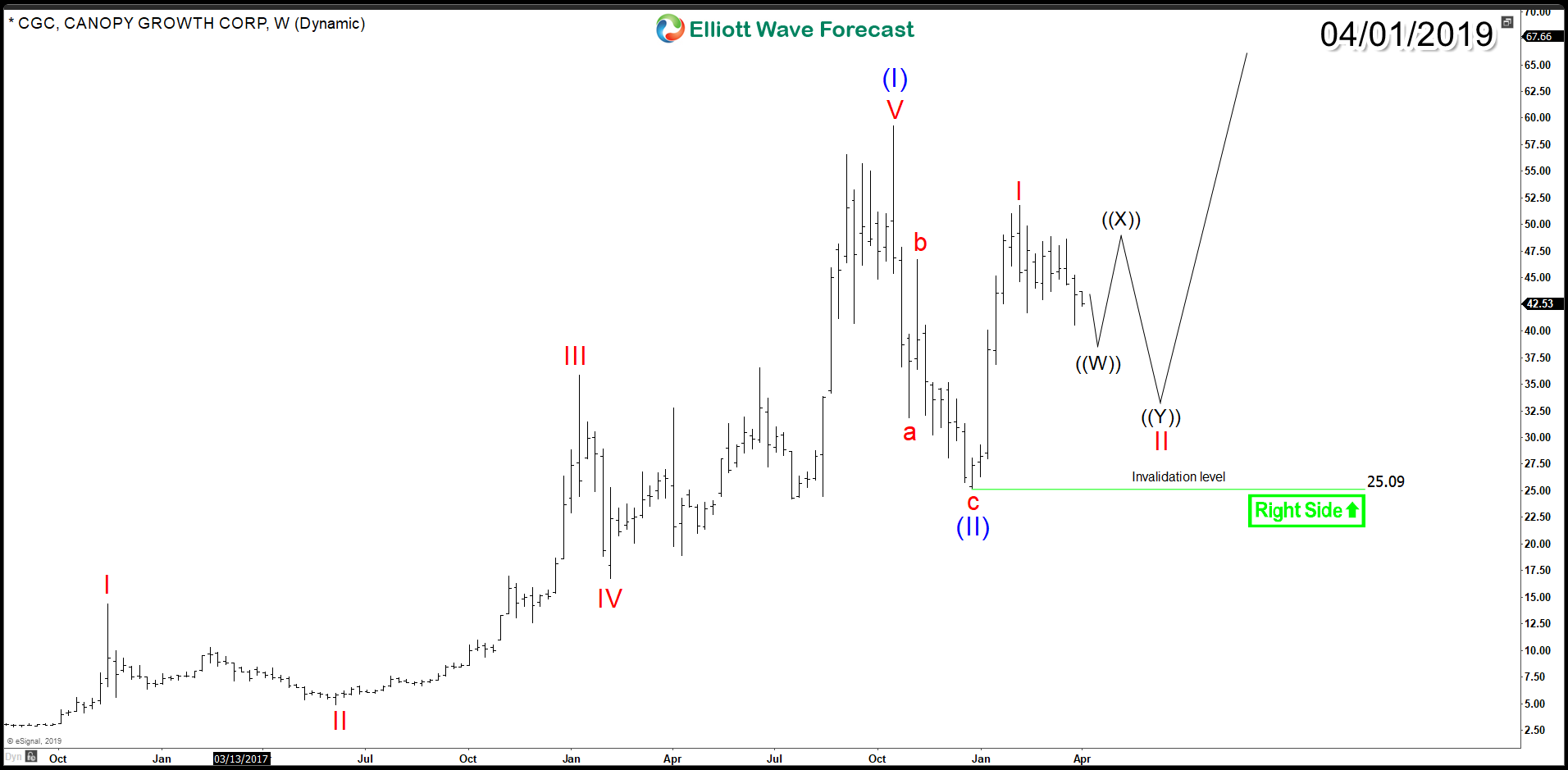 In the above chart, we can see that CGC rallied in an impulsive 5 waves advance since the IPO, proposed to be the first wave (I), and that cycle ended in October of last year at the $59.25 peak. Then down from there, the stock corrected the entire cycle lower in a classical 3 waves zigzag structure which ended in December 2018 at $25.
Therefore, the stock is technically trapped between these two levels, and only a break above the 2018 peak will be the key to start a new bullish cycle. At this stage, a double correction in wave (II) isn't denied yet, but the rally from the December low is suggesting a new impulsive structure taking place supporting the bullish scenario.
CGC Monthly Chart 4/1/2019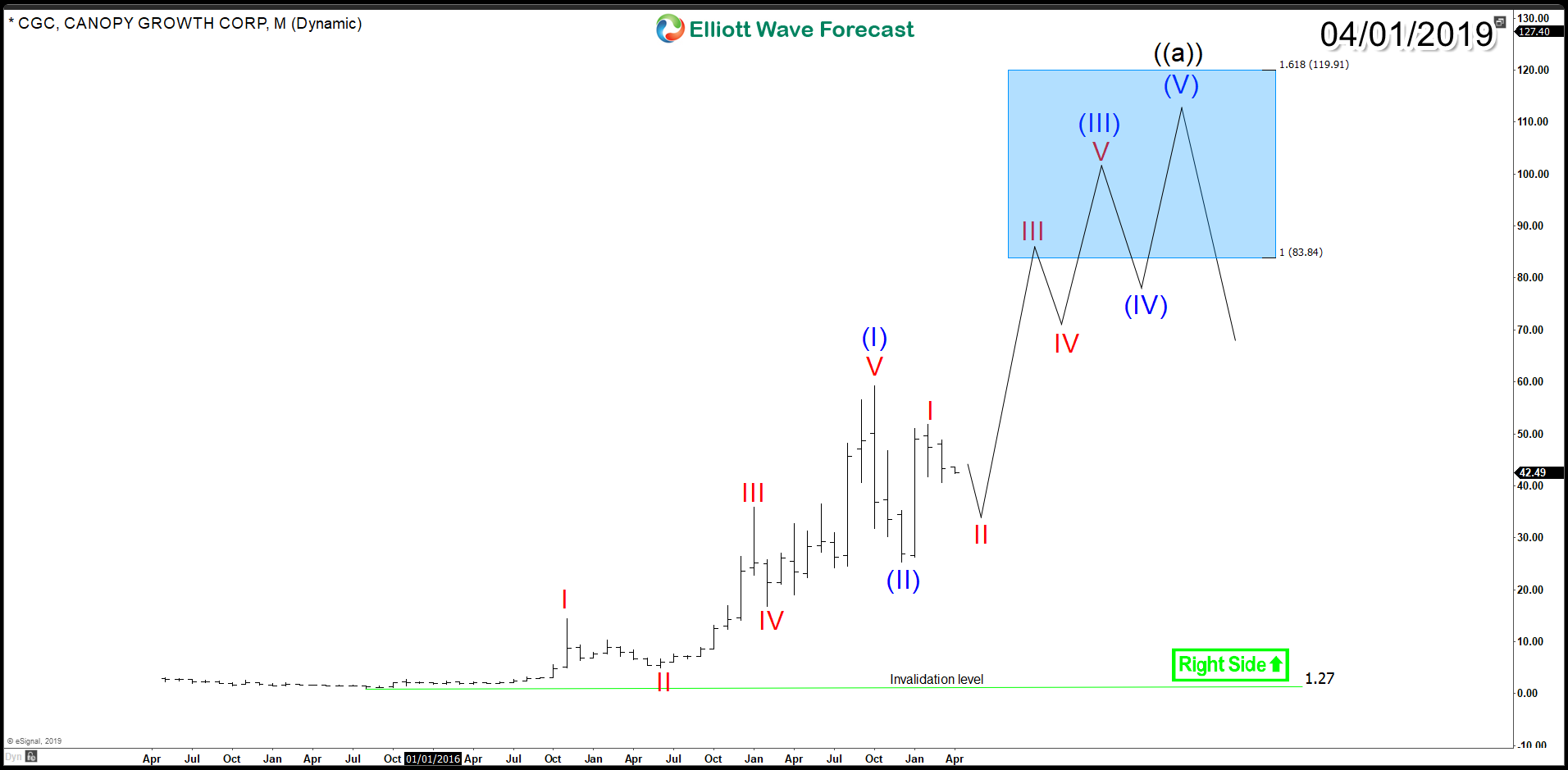 Making new all time highs will be the start of a new incomplete bullish sequence for CGC. Consequently, the stock will be aiming for a minimum target at the 100% Fibonacci extension level at $83.84, and higher levels above $100 will follow. So based on that assumption, investors will be looking to buy any pullback in 3 , 7 or 11 swings against the 2018 low.
Now that we've established the main trend for the stock, we can take a look at the daily chart and explore the potential moves that can take place in the coming weeks:
CGC Daily Chart 4/1/2019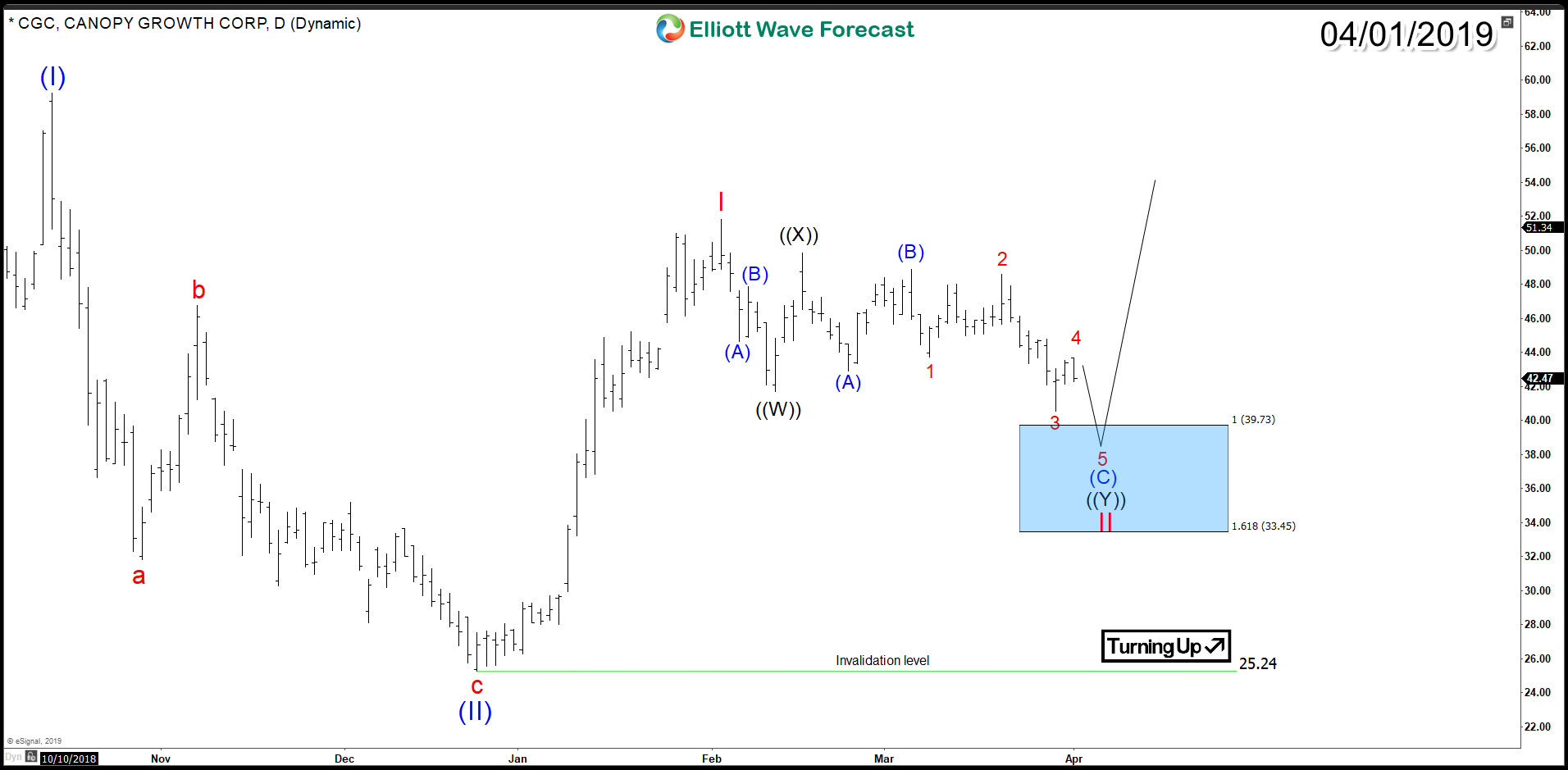 Currently, CGC is proposed to be doing a double three corrective structure since the February 2019 peak which is ideally expected to find buyers at extreme blue box area $39.7 – $33.45 for a 3 waves bounce at least. However, if the stock fails to rally to new highs from there, another double correction can take place against $25 before ending wave II and turning higher.
CGC Daily Alternative Chart 4/1/2019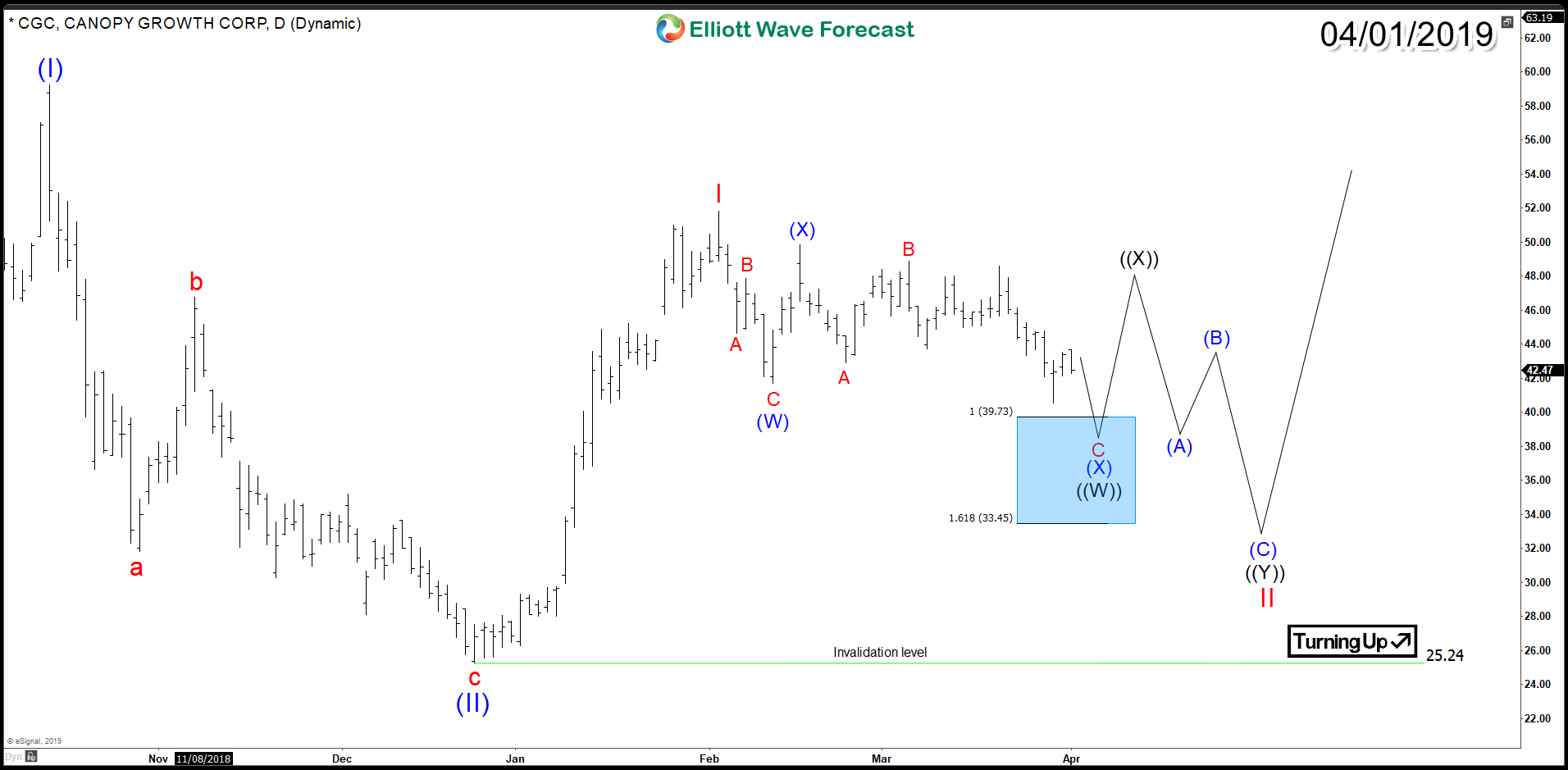 Conclusion
Canopy Growth Corporation is a bullish stock, and it's looking to remain supported against the December 2018 low of $25. The stock still needs to break above the 2018 peak to open the door for higher levels.