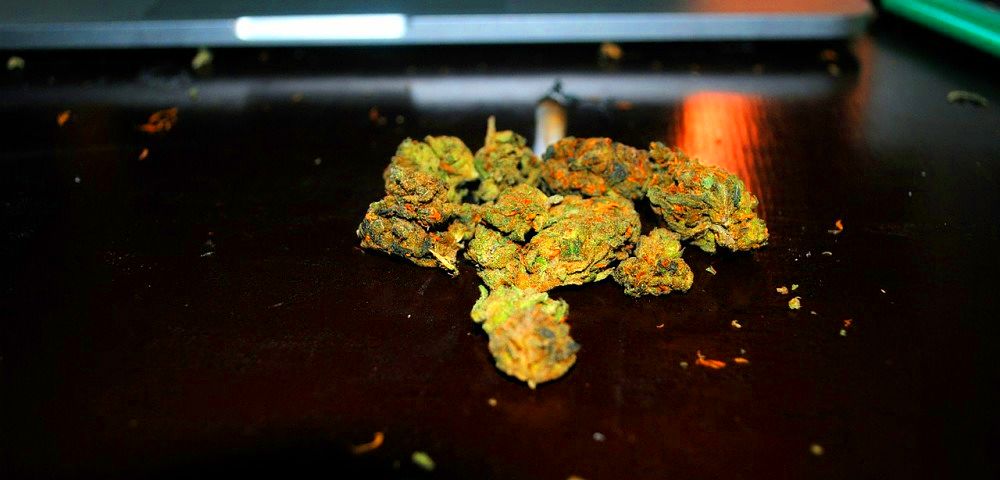 Canopy Growth CGC is the #1 cannabis stock in Canada. And Canada is the #1 country in the movement to legalize cannabis; the stock also trades in Canada (WEED:CA), notes growth stock expert Ian Wyatt, editor of Million Dollar Portfolio.
Canopy Growth is the #1 cannabis stock in Canada. And Canada is the #1 country in the movement to legalize cannabis. That makes Canopy a must own for every investor who is serious about the sector. You can think of Canopy as "the blue chip of pot stocks" — in a world filled with penny stocks.
Canopy is a licensed cannabis producer in Canada. That basically means the company has received licenses from Health Canada that allow it to grow, produce and sell cannabis to medical patients.
The company currently has 70,000 medical marijuana patients. In the most recent quarter, Canopy sold 2,020 kg. of cannabis. Second quarter revenues came in at C$17.6 million. That was a 107% increase from the year-ago quarter. Canopy produces cannabis at a cost of C$1.25 per gram. That compares quite favorably with the average sales price of $7.99 per gram.
On Oct. 17, Canada plans to rollout nationwide sales of cannabis for recreational use. That means anyone over the age of 18 or 19 to purchase and use cannabis. Individual provinces set the rules, so age requirements are different in various parts of the country.
Today, Canopy operates with 8 licenses. And the company currently operates 7 facilities with 665,000 square feet of greenhouses producing cannabis. But that's really just the start; Canopy has plans for an additional 5 million square feet of greenhouse space for growing cannabis.
The company is truly a global player. It's launched subsidiaries or partnerships in countries including Australia, Brazil, Chile, Denmark, Germany, Jamaica and Spain.
The company's rapid growth — and global plans — caught the attention of one Fortune 500 company. Constellation Brands STZ, a leading alcohol company, invested C$245 million to acquire a 9.9% equity stake in Canopy. The investment took place at just under C$13 per share.
The two companies also entered a partnership to develop cannabis infused drinks. Constellation appears interested in hedging its bets by investing in cannabis.
Canada will be the first developed nation to fully legalize weed. It's a huge move for the legalization movement. And will be a turning point for investors. The next three months offer huge profit opportunities for investors.
Most folks will sit on the sidelines. Some will dabble in tiny penny stocks with a story and a dream. It's great to invest in stocks with 10X profit potential. And those who believe in the growth sector should consider loading up on Canopy Growth. It's the biggest and most dominant player.
These shares won't hand you 500% or 1,000% profits in the next year. But the stock could easily double in the next 12-months. My target price for Canopy Growth is $60 per share. Don't wait for Oct. 17. Now's the time to get invested in Canopy Growth.
Subscribe to Ian Wyatt's Million Dollar Portfolio here…
This article was originally published by MoneyShow.com: Founded in 1981, MoneyShow is a privately held financial media company headquartered in Sarasota, Florida. As a global network of investing and trading education, MoneyShow presents an extensive agenda of live and online events that attract over 75,000 investors, traders and financial advisors around the world.