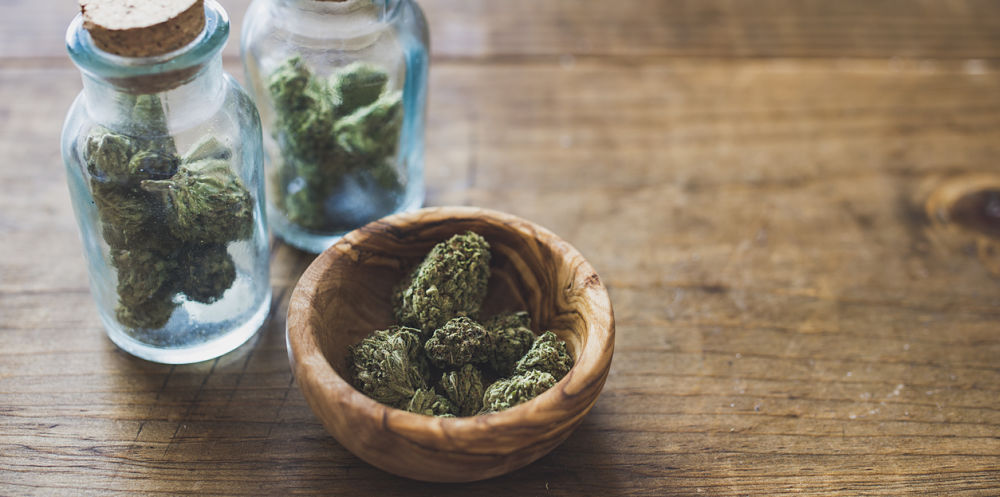 The cannabis sector has awoken from its slumber and share prices are surging higher once again. The cannabis stocks that we hold in the GSB portfolio are up over 50% in the past two weeks alone!
One key reason for marijuana stocks pushing higher is that Canada will fully legalize it starting on October 17th. This is going to create a huge increase in demand and profit windfall for companies positioned ahead of the legalization date. The cannabis industry is expecting billions of dollars in new revenue each year from the full legalization of cannabis.
Many of these companies are headquartered in Canada, but they have been expanding their reach at a rapid pace to capture the legalization wave that is sweeping the globe. So, not only will they see growth from their home country of Canada going fully legal in October, but from increasing demand in Europe, Australia, South America and elsewhere.
This demand is not only for recreational purposes, but from increased demand for medicinal purposes. People are using the cannabis plant to treat everything from anxiety to sleep disorders to cancer. As awareness of the medical efficacy of the plant increases, imagine the growth potential from capturing just small share of the pharmaceutical industry's profits. In many cases, cannabis plant medicine offers a safer, natural, less expensive and more effective way to treat a whole range of medical issues. And this can be done using with little or no psychoactive impact for those that do no wish to feel the high.
Recreational legalization is going to lead to more people choosing cannabis over alcohol. Liquor companies have seen this writing on the wall and are starting to acquire equity ownership in the big cannabis companies. Constellation Brands STZ, the company behind the Corona and Modelo beer brands, announced just a few weeks ago that it was significantly increasing its equity stake in Canopy Growth CGC to 38% with a $3.8 billion investment. When you include their purchase of Canopy's convertible debt offering and warrants, both of which will likely be converted to shares, Constellation could easily own over 50% of the company or acquire full ownership of the leading cannabis producer.
Here is the chart for Canopy Growth, to put some perspective on the recent gains. The share price spiked to a new all-time and has nearly doubled from the July low in roughly two weeks' time! This occurred on strong volume, but I would caution investors that missed this run, as the RSI momentum indicator remains in overbought territory. In a volatile sectors like this, we always try to buy on dips.
Molson Coors Brewing TAP also announced a joint venture with Hydropothecary Corporation (HEXO.TO / HYYDF) to develop non-alcoholic, cannabis-infused beverages for the Canadian market. Those beverages will eventually hit shelves in the United States, once the Federal government finally comes to its senses or bows to pressure from the people to remove the plant from Schedule 1 classification, on par with heroine or cocaine.
The Federal government has demonized the plant and ignored its medical properties for far too long. Politicians associate the rebellious hippie/peace movement of the 60's and 70's with marijuana and they fear that type of awakening and rebellion against their wars and misallocation of tax money to benefit a small number of their political donors. A number of industries have also lobbied against federal legalization to protect their own profits. There is nothing more hypocritical than proponents of free markets using government power to protect themselves from competition. And there is nothing more sickening that the prison industry lobbying for the incarceration of young adults for simple possession of a plant/flower.
Propaganda films like "Reefer Madness" have convinced past generations that the cannabis plant is actually the "devil weed." It worked, remarkably. Especially considering the over-the-top rhetoric used…
I imagine that Attorney General Jeff Sessions had his view on cannabis largely shaped by Reefer Madness and other propaganda pieces. Speaking of Jeff, President Trump is not very happy with his performance and may ask him to step down, if he hasn't already. Trump has been mostly in favor or legalizing cannabis or at least decriminalizing it. In June, Trump said he is likely to support ending blanket federal ban on marijuana.
Over 65% of Americans support legalizing cannabis. Recreational use is legal in 9 states and medical use in another 30 states. Countries that have legalized the medical use of cannabis include Australia, Canada, Chile, Colombia, Germany, Greece, Israel, Italy, the Netherlands, Peru, Poland, and the United Kingdom. In the United States, 31 states and the District of Columbia have legalized the medical use of cannabis, but at the federal level its use remains prohibited for any purpose.
It is safe to say that worldwide sentiment is solidly in favor of legalization. Recreational and medical will continue to grow by leaps and bounds over the next ten years. The growth potential of this industry is absolutely massive and underestimated by many investors. At Gold Stock Bull, we have been long Canadian cannabis stocks since 2016. We are up over 1,000% in one position and up over 650% in another. We recently added a new cannabis stock to the GSB portfolio and have several others on our watch list. Get all of our research into the cannabis sector, plus our research into precious metals and cryptocurrencies by subscribing to the The Contrarian Report.