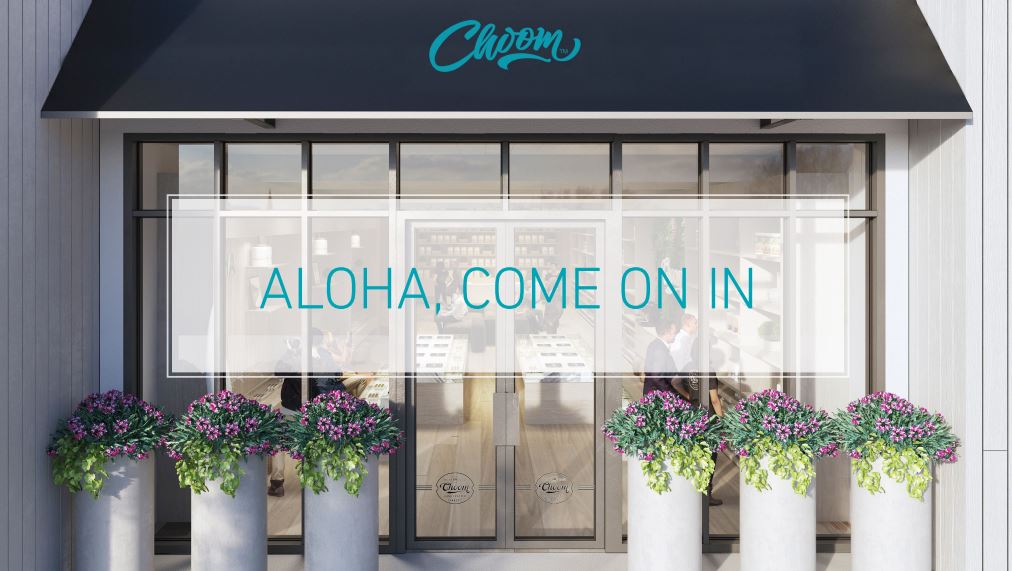 The "Choom Gang" is a term most might not be familiar with, but this small group of Hawaii youngsters includes one very famous member: Barack Obama. The former President of the United States fell in with a group of islanders with a penchant for adventure and, like many from the 1970's, enjoying cannabis.
Nowadays, the Choom Gang is evident in the spirit and business model of Choom Holdings Inc. CHOOF. This growing company is looking to bring a fun and elevated experience to cannabis customers with curated retail locations that bring back the Hawaiian themes of the original Choom members. This idea is not an unprofitable one as dispensaries and retail locations in Washington State grossed $784 million and on average retail location make more than Whole Foods per square foot, according to CNN Money.
And with a deal in place with Canadian cannabis mega-company, Aurora Cannabis ACBFF, CHOOF has the potential to bring high margin retail stores across Canada. Announced this month, Aurora has a $20M investment in the company with an option to increase its holdings to 40%.
$20M Investment from Aurora Seeds Future Growth Plan
"This is a transformational investment from Aurora, one of the world's leading cannabis companies, that helps accelerate our growth and expand our retail footprint to be one of best positioned and largest retailers in the country," Chris Bogart, President & CEO of Choom added in the company announcement. "Aurora's continued confidence and investment allows Choom to provide high quality cannabis to a broader market of consumers across the entire country and expedite our expansion and the roll out of store openings."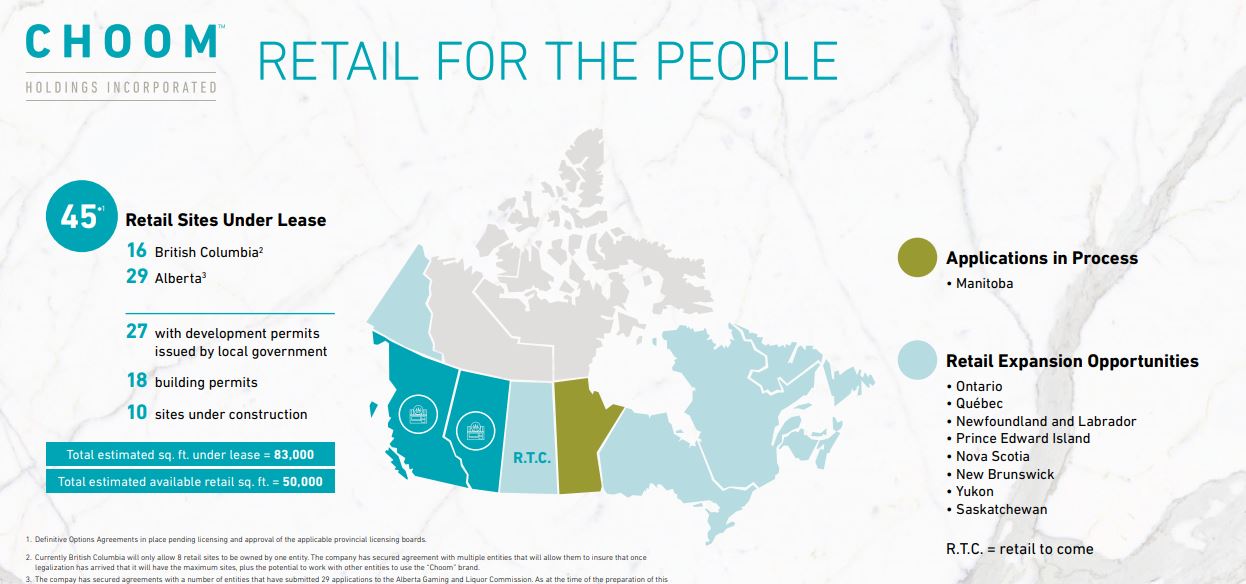 All Images via the Company Investment Deck
In the announcement, Choom disclosed that they have secure the rights to 45 retail locations in Western Canada, all of which are subject to varying approvals still, but the proposed spaces would give them 83,000 square feet of retail under lease. The money from Aurora will seemingly allow the company to finalize these retail locations and secure their footprint in key locations along with technical help from Aurora as well.
Choom's leadership hopes that their lifestyle brand will set them apart from the competition in the retail space and connect people to the value of carefree and elemental living that might be sort of left behind as cannabis grows into an everyday item. According to general industry analyst notes, the company could see $320M in implied revenue from their assumed retails locations, which would mean 15x sales to market capitalization.
Besides this notable investment, Choom also gained notoriety when they were added to the Horizons Marijuana Life Sciences ETF. On the OTC, CHOOF has seen nice growth year to date of 60%, but they have been scuffling recently with a 20% decline over the last 30 days. However, with an investment from Aurora and revenues on the horizon, investors might start to change their minds.