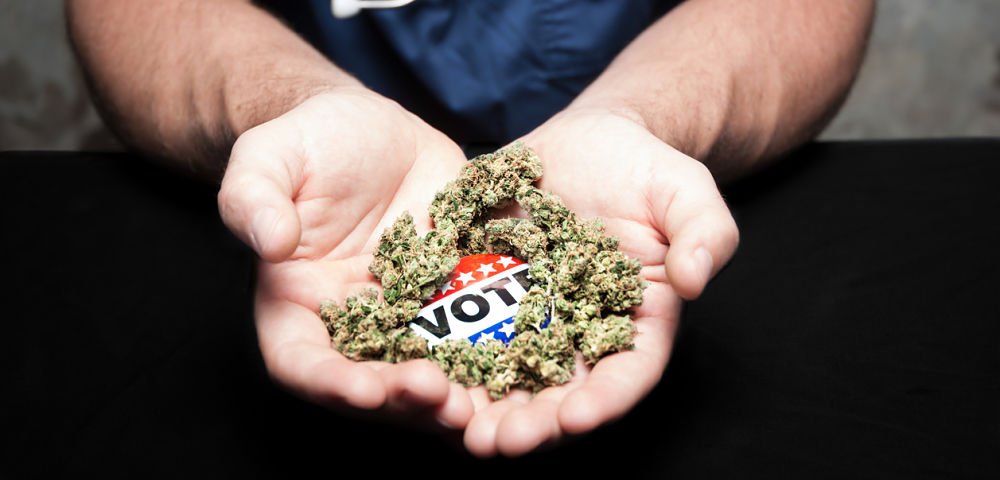 This is Part 2 of our featured cannabis coverage program. Be sure to read the rest of our features here:
---
It may seem like yesterday, but November marks six years since Colorado and Washington became the first U.S. states to legalize recreational marijuana. Realistically, the decisions by the two states were part of a movement to decriminalize cannabis that had already been sweeping the nation for more than a decade, including a steady stream of states changing legislation to legalize marijuana for medical purposes. Now, 29 states and the District of Columbia allow medical marijuana, and nine states plus D.C. have legalized recreational marijuana.
In an historic moment, Vermont in January became the first state to legalize recreational marijuana through legislature. The other eight states to end cannabis prohibition did so through voter initiatives.
While the federal government still recognizes marijuana as a Schedule I drug alongside heroin, the cannabis movement isn't going anywhere. In fact, it looks like the tailwinds are only getting stronger, with 61% of Americans supporting marijuana legalization.
The latest industry catalysts are unquestionably led by California and Canada. In January, California, the world's sixth biggest economy in 2016, legalized recreational marijuana, leading to forecasts by BDS Analytics that the state's legal cannabis market will reach $3.7 billion in 2018 and soar to $5.1 billion in 2019.
Two years ago, Canadian Prime Minister Justin Trudeau made a campaign promise to legalize recreational marijuana. Trudeau, by all accounts, will make good on his pledge in the coming months, making Canada the first industrialized country – and only country aside from Uruguay – in the world to legalize adult-use cannabis. The Cannabis Act is set for a vote on June 7. If passed, it could be signed into law shortly after.
At approximately 37 million people, Canada's population is slightly smaller than California's (~40 million). Between the two, nearly 80 million people will now have the option to consume cannabis either recreationally or for medical purposes, or both.
Estimates for the Canadian recreational marijuana market vary greatly, ranging from $4.2 billion on the low end to as high as $12 billion annually. Overall, including growers, dispensaries, ancillary services, etc., Deloitte predicts that the Canadian cannabis market will reach $22.6 billion once recreational marijuana is legalized.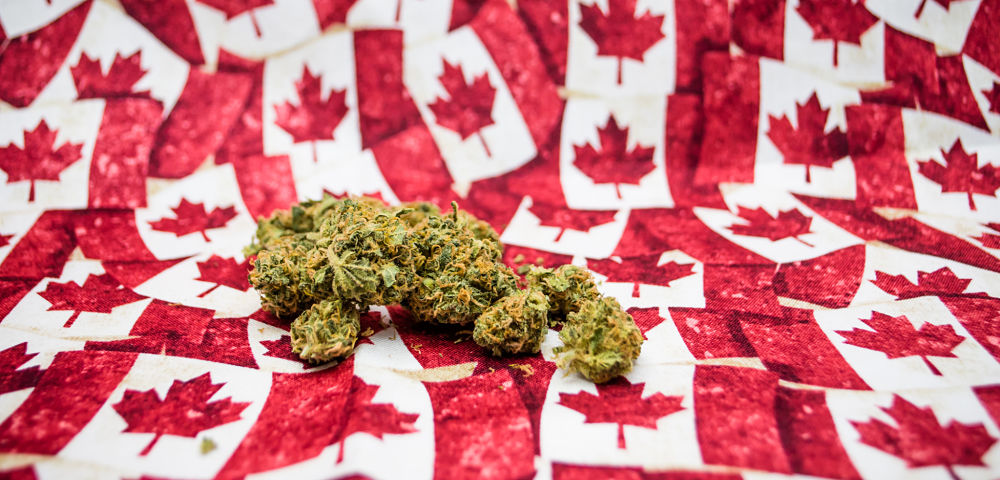 A Growing Market: Testing Labs
Even though cannabis was already legal for medical purposes in California and Canada, regulators have realized the need for greater oversight and enforcement of standards to ensure consumer safety. For example, a new California law says that as of July 1, all cannabis products heading to shelves at retailers must be lab tested, meaning they will be checked for potency, pesticides, molds, pathogens, chemicals, etc. that directly affect patient and public safety. Similarly, Health Canada has taken a more proactive approach on quality control than in the past, conducting surprise spot checks after recalls last year.
Bottlenecks at testing facilities are widely expected based upon the simple econ problem of a demand shortfall at the hands of not enough licensed laboratories. As noted by Cannalysis Labs CSO Swetha Kaul in a conversation with Marijuana Business Daily, California only has about half of the licensed labs that Kaul estimates the state needs to keep up with testing demand.
To that point, analysts at MarketsandMarkets expect the global cannabis testing industry to grow at an 11.5% compound annual growth rate from $822 million in 2016 to $1.42 billion by 2021.
With that in mind, investors would be wise not to overlook this new billion-dollar industry that is surprisingly light on public companies in the space.
Who's Next?
Attorney General Jeff Sessions in January rescinded the Cole memorandum implemented by the Obama administration that left states alone with their cannabis-friendly regulations, fanning the conflict between federal and state policies on marijuana. While it looked like the feds were coming down hard on marijuana, the mood seems to have done an about-face. Last month, President Donald Trump went against Sessions and promised to see that a law is written to give states their independence in setting cannabis laws without fear of federal intervention.
The sense of freedom could go far in the next wave of states legalizing marijuana in one form or another. Experts have weighed in as to which states are next in line to legalize cannabis, which will make more than 60% of the nation marijuana-friendly.
With marijuana opponent Chris Christie out of the New Jersey governor's office, the state is widely expected to follow in the footsteps of Vermont with a change in legislation. During his inauguration speech in January, newly elected Democratic Governor Phil Murphy promised to move expeditiously toward full adult-use cannabis (recreational and medical). Murphy will have to do it via legislation, as New Jersey law doesn't allow for its citizens to bring direct initiatives.
Democratic State Senator Nicholas Scutari has been pushing to legalize, regulate and tax marijuana in New Jersey for a year, and it looks like he is finally going to see it happen.
If New Jersey legalizes cannabis, New York Governor Andrew Cuomo, who thinks legalization threatens to raise addiction rates, could feel some pressure to reconsider the issue. The General Assembly will likely find it difficult to ignore the fact that many of its neighbors – Maine, Vermont and Massachusetts (and likely NJ) – have voted in favor of recreational marijuana.
Medical marijuana has been legal in Michigan since 2008, and citizens are angling to become the first state in the Midwest to legalize cannabis recreationally. Michigan is an initiative state, and it looks like there is enough support to get it on the ballot this November. In addition to legalizing marijuana, the initiative would also legalize growing, processing and distributing industrial hemp.
Oklahoma spent too much time arguing about an official ballot title to get medical marijuana on the ballot in 2016, so the vote had to wait until this year. Oklahomans will vote on June 26 whether or not to allow medical cannabis under qualifying conditions and a doctor's recommendation. If a SoonerPoll from 2013 is any indication, there should be no trouble in legalization receiving plenty of support at the ballot box.
In Utah, medical marijuana proponents are shooting to have a measure reach the November ballot. As it stands, the proposed ballot initiative leans toward the conservative side. While allowing access to medical cannabis for certain diseases and conditions, it would still be illegal to grow cannabis at home or smoke the plant.
States like Oklahoma and Utah are well recognized for their conservatism. If medical marijuana becomes legal in both, it could create a cascading effect across the rest of the country as validation of the medical significance and bipartisan nature of the topic.
In Missouri, activists are also seeking a medical marijuana initiative to reach the ballot. New Approach Missouri wants to put the decision-making of what ailments could be treated with cannabis in the hands of state-licensed doctors, rather than a short-list of qualifying indications decided upon by politicians. The initiative proposal is also looking to reallocate all revenue beyond the cost of regulating the state's medical cannabis program to help Missouri veterans.
In March, Virginia Governor Ralph Northam, who made decriminalization of marijuana a staple of his campaign, signed legislation allowing the use of cannabidiol (CBD) oil or THC-A oil to treat any condition as deemed appropriate by a physician, including cancer, Crohn's disease and post-traumatic stress disorder.Previously, only Virginians suffering from epilepsy could qualify to use medical cannabis.
That's seven more states, two of which are looking at adult-use marijuana, that will likely- or almost certainly in some cases- be seeing changes to their cannabis laws. Others are feeling some pressure, including Ohio, where Attorney General Mike DeWine last month shot down a proposed constitutional amendment legalizing recreational marijuana, citing technical issues and inconsistencies in the petition. Illinois and Connecticut (more pressure on NY?) are also frequently mentioned in conversations about legalizing recreational marijuana.
The push for legalization remains concerted and very much active. Odds are that states will continue to topple like dominoes, at least toward medical marijuana, as they follow the wishes of constituents and the lead of other states to clean up the black market, take some pressure off the legal system and generate extra revenue.
New Drugs on the Horizon?
Sessions, an ardent anti-drug supporter, even testified before a Senate committee last month, saying, "there may well be some benefits from medical marijuana." While he certainly isn't sold on the possible merits of cannabis, Sessions also commented that more cannabis suppliers might be allowed in the future to support further research.
This touches on the very important point of new categories in healthcare. There is a long list of unmet medical needs that cannabis advocates argue could be remedied by the plant. Next month could be monumental for GW Pharmaceuticals (GWPH), as its Epidiolex goes before the U.S. Food and Drug Administration for a decision on allowing commercialization of the first-ever plant-derived cannabidiol medicine for epilepsy. An FDA advisory panel has reviewed the positive results from two GW Pharma phase 3 trials of the oral medication and unanimously recommended the FDA-approved Epidiolex for Dravet syndrome and Lennox-Gastaut syndrome, two types of rare, early-onset epilepsies.
The FDA often takes the recommendation of its advisory panels, but is not bound to do so.
Perhaps we're in the midst of a shifting tide that will be more accommodative to research and development of cannabis-based therapies for an array of maladies.
When Colorado and Washington jointly became the first states to legalize recreational marijuana in 2012, it seemed only a matter of when, not if, other states would follow. We're seeing "when" play out before our eyes, and it looks there could be some positive spillover into the drug development sector, a big win for patients. The space is more exciting than ever, and with the trend catching fire nationwide, there's no reason to believe a spate of new developments won't continue to unfold.
Cannabis Companies in the Spotlight (Sponsors)
Lexaria Bioscience Corp. (LXX:CNX): The company develops and out-licenses disruptive delivery technology that promotes healthier ingestion methods, lower overall dosing and higher effectiveness of lipophilic active molecules. Lexaria has multiple patents pending in more than 40 countries around the world, and has patents granted in the U.S. and Australia for utilization of its DehydraTECH™ delivery technology. In recent weeks, Lexaria announced new key licensing agreements with Nuka Enterprises LLC, maker of 1906 brand cannabis chocolates and other edibles, and GP Holdings LLC, a THC beverage contract manufacturer in California. Lexaria also said it achieved a significant breakthrough in its alternative nicotine delivery technology based on DehydraTECH™ with positive topline results upon completion of its first ingestible nicotine in vivo (animal) absorption study. In addition, the company has commenced a clinical study in Europe to evaluate the cardiovascular and cognitive health effects of its high absorption TurboCBD™ capsules.
For more information on Lexaria Bioscience Corp., visit https://www.lexariabioscience.com/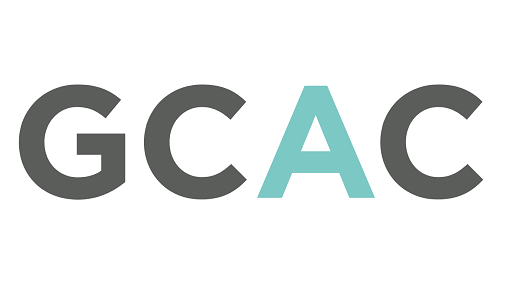 Global Cannabis Applications Corp. (FUAPF): GCAC is a global leader in designing, developing, marketing and acquiring innovative data technologies for the cannabis industry. The Citizen Green platform, which is based on technologies such as blockchain and artificial intelligence, is the world's first end-to-end (patient to regulator) medical cannabis data solution. The Citizen Green Community is a trusted source for medical cannabis knowledge, for patients, regulators and cannabis companies. The Citizen Green token economy will enable GCAC to reward users and organizations for sharing their medical data, experience and procedures. In April, GCAC signed a Collaboration Agreement with the Foundation of Cannabis Unified Standards (FOCUS) to establish legal cannabis programs in emerging markets and increase patient efficacy data supply, with the ultimate goal of improving health and safety. GCAC also recently signed an MOU with One System One Solution (OS2) to create a sustainable supply chain and ecosystem for the cannabis industry, combining its resources to provide software and services comprising a total solution for cultivators, distributors, medical patients, practitioners and regulators.
For more information on GCAC and to read the white paper the Citizen Green technology platform and token economy, visit http://cannappscorp.com/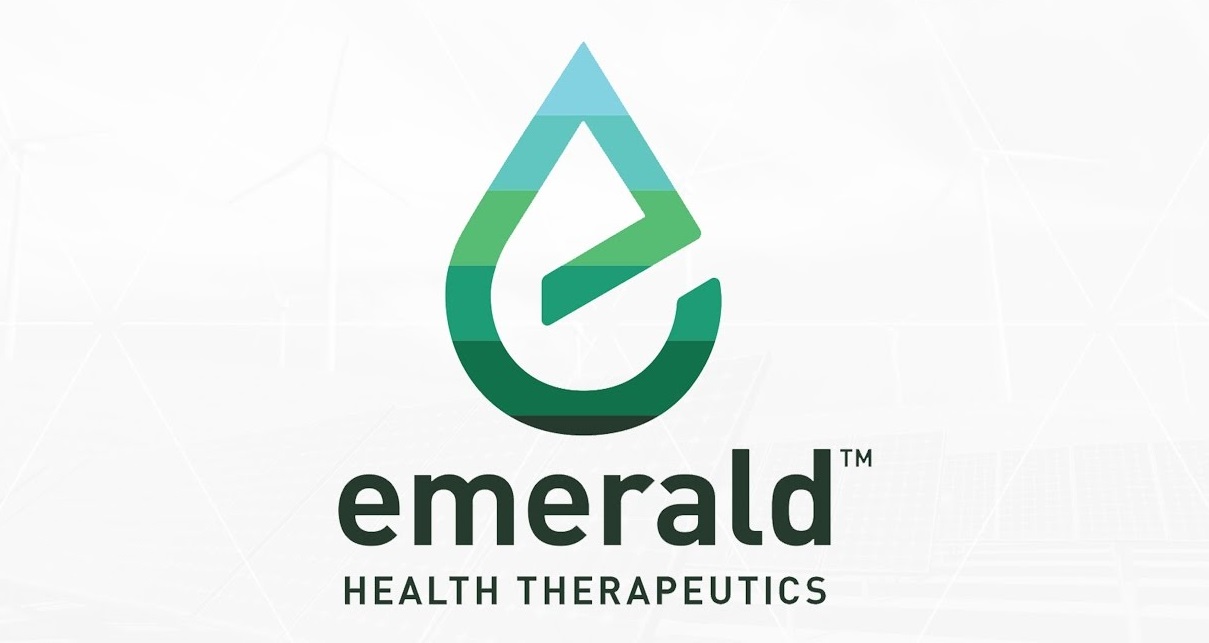 Emerald Health Therapeutics, Inc. (EMH:CA): The company is a Licensed Producer under Canada's Access to Cannabis for Medical Purposes Regulations and produces and sells dried cannabis and cannabis oil for medical purposes. It is building a 500,000-square-foot greenhouse in Metro Vancouver to serve the anticipated legal Canadian adult-use cannabis market starting in 2018. The company announced that it has acquired 8611165 Canada Inc., an ACMPR-licensed producer located in Québec, and its affiliate 9353-8460 Québec Inc. The assets from the acquisitions include a Health Canada cultivation license, land, and 75,000 sq. ft. purpose-built facility. Emerald Health also entered into a supply agreement with Pure Sunfarms, its 50/50 joint venture with Village Farms International Inc., and will purchase 40% of Pure Sunfarms' production in 2018 and 2019 (approximately 21,000 to 24,000 kilograms using current projected production targets) at a pre-determined price per gram. The company, via joint venture, also recently launched a multi-pronged program to market and sell a proprietary, award-winning non-cannabis line of endocannabinoid-supporting nutritional products in Canadian grocery, natural health product, and pharmacy stores.
For more information on Emerald Health Therapeutics, visit https://www.emerald.care/
---
In the interest of full disclosure, we call the reader's attention to the fact that Equities.com, Inc. is compensated by the companies profiled in the Spotlight Companies section. The purpose of these profiles is to provide awareness of these companies to investors in the micro, small-cap and growth equity community and should not in any way be considered as a recommendation to buy, sell or hold these securities. Equities.com is not a registered broker dealer, investment advisor, financial analyst, investment banker or other investment professional. We are a publisher of original and third party news and information. All profiles are based on information that is available to the public. The information contained herein should not be considered to be complete and is not guaranteed by Equities.com to be free from misstatement or errors. The views expressed are our own and not intended to be the basis for any investment decision. Readers are reminded to do their own due diligence when researching any companies mentioned on this website. Always bear in mind that investing in early-stage companies is risky and you are encouraged to only invest an amount that you can afford to lose completely without any change in your lifestyle. Equities has been compensated with cash, common shares and/or warrants for market awareness services provided.