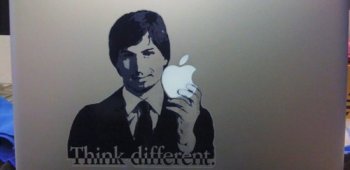 While it's rare to find a week in the emerging cannabis industry that doesn't involve a major breakthrough in technological growth, innovative research or patient-centered care, this past week has allowed for significant progress on the part of businesses, dispensaries and patients. On Monday, July 27th, the BlazeNow app that I developed was approved for release by Apple, Inc. (AAPL) in their App Store.
I designed BlazeNow with the intention of connecting different groups in the cannabis industry, all of which are lacking important data, in order to allow for more transparent and informed communication. Once BlazeNow is available in a marketplace like the Apple store, marijuana consumers will be able to rate and share feedback on the dispensaries they patronize, while dispensaries will be able to track industry trends and consumer preferences. Ultimately, the goal would be for this data to be aggregated and made available for resale and public use, with the intent of providing actionable information that can be used to improve the cannabis industry and the consumer experience.
In the past, cannabis-related apps have faced strong resistance from major app distributors like Apple and Google, Inc. (GOOG) ; in recent months, however, attitudes towards the market have appeared to shift in a positive direction. This is likely the result of the rapidly expanding number of states where some form of cannabis is legal, the reduced threat of intervention from law enforcement, and the realization of the growth potential for the cannabis industry. According to a recent study by IBISWorld, the cannabis industry is projected to generate over $13 billion in annual revenue by 2020, an amount that shrewd, innovative companies like Google and Apple would be unlikely to pass over without serious consideration.
Cannabis Apps set to Blaze a Trail for the Tech Space?
Though the cannabis app business is still in early stages, there are strong indications that apps will be on the front lines of this rapidly growing space. Apps like WeedMaps, Leafly, and MassRoots have shown that there is strong demand for apps that provide valuable information to cannabis consumers. BlazeNow can push the boundaries of what a cannabis app can be, while providing consumers and distributors with a streamlined platform for engaging with the legal cannabis market, while collecting the kinds of data that will be essential to the growth of the overall cannabis industry.
While I have great optimism about the success of BlazeNow, there are certainly risks with launching a product in today's climate for the cannabis market. App distributors like Apple and Google could potentially change their positions on apps like BlazeNow at any time, and marijuana is still considered a Schedule I illegal substance by the federal government. As the general public becomes more accepting of marijuana-related products and services, however, apps like BlazeNow can expect to be less heavily scrutinized by government entities.
It is my personal opinion that BlazeNow's development is essential to the growth of the emerging cannabis industry. In the absence of quality data, informed decisions are near-impossible to make, be that on the part of consumers, policy makers, business owners and dispensary directors. It is my hope that BlazeNow will be able to provide cannabis industry stakeholders with all necessary data to allow for continued participation and sustainable growth in this market of seemingly unlimited potential.
Jeremy Carr is a contributor for Equities.com, a long-time investor in the marijuana space, and a major proponent for honest business practices across the industry.
DISCLOSURE: The views and opinions expressed in this article are those of the authors, and do not represent the views of equities.com. Readers should not consider statements made by the author as formal recommendations and should consult their financial advisor before making any investment decisions. To read our full disclosure, please go to: http://www.equities.com/disclaimer