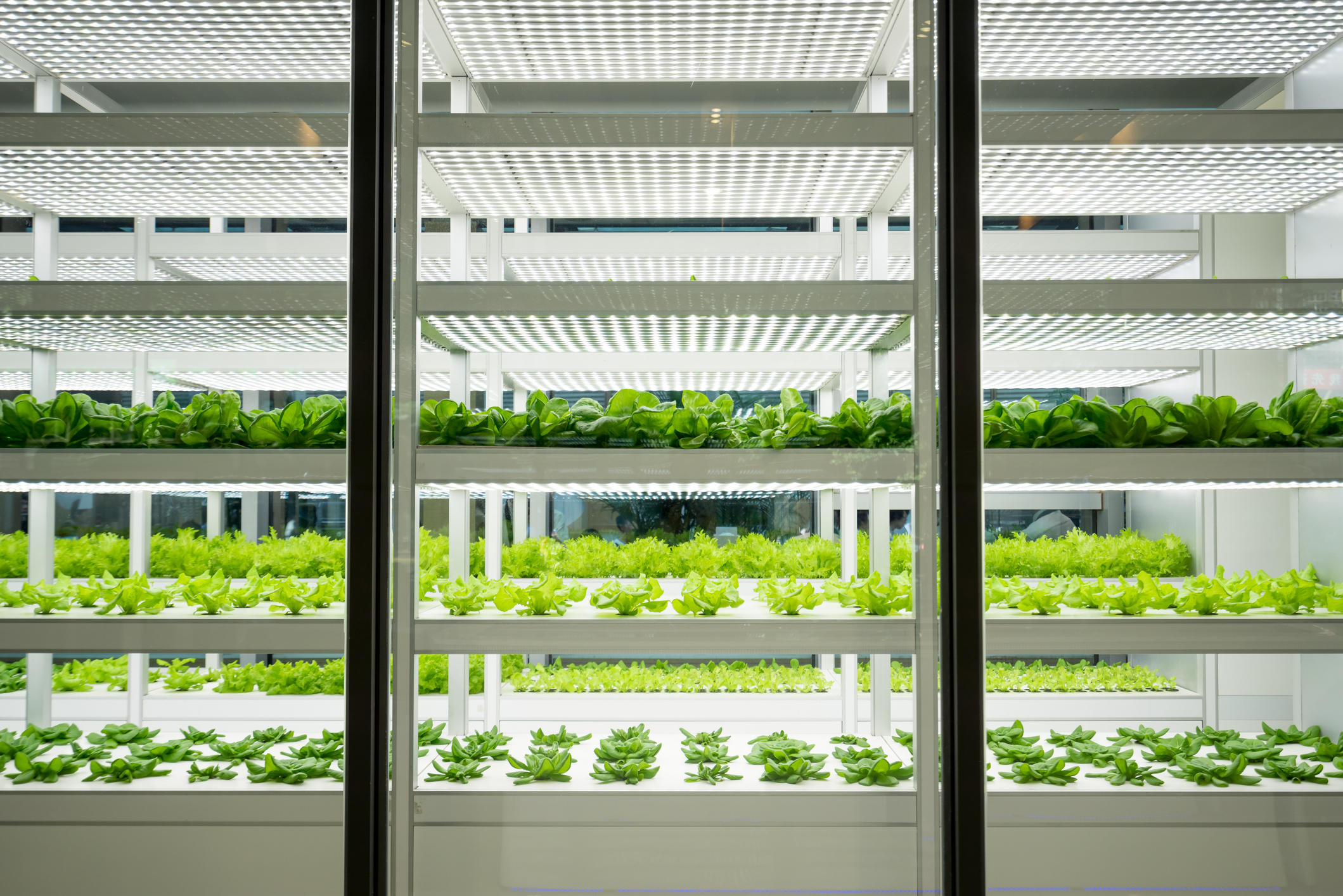 Picture courtesy of iStockphoto.com/user:ansomnio
Scotts Miracle-Gro Company has become one of the least volatile cannabis stocks on the market. The fertilizer company's cannabis exposure comes from their Hawthorne Gardening Co., a subsidiary of SMG that distributes hydroponic products to growers including lighting, nutrients, growing hardware and media.
Hawthorne Gardening has become a popular brand with indoor cannabis cultivators because of the researched products and the brands proven ability help growers improve yields per plant. The big-name brands under the Hawthorne name include Gavita, General Hydroponics and Sun Systems along with 6,000 SKUs for growers to choose from – essentially, Hawthorne has become a one-stop shop for cannabis growers with 11 distribution centers across the country.
Last quarter, I wrote an article on Scots Miracle-Gro showing how Hawthorne was showing increasing demand in key cannabis states like California and Florida saying: "Hawthorne expanded its consumer segment deeper into Florida (+40%), Ohio, Michigan and Massachusetts. California sales also rose 15%. All of these states have nascent cannabis markets and SMG could see considerable growth here as more licenses and cultivators expand operations. Lighting operations also increased 31% and this number could also improve as many of these states require indoor grow facilities."
Now, in Q4, Hawthorne has once again shined as a key growth driver for SMG, with sales increasing 38% to $210.0 million compared with $152.2 million the quarter prior. The increase for Hawthorne products was across all categories.
"The momentum in Hawthorne has been building all year and we saw our highest levels of organic growth in the fourth quarter, giving us a high degree of confidence as we look ahead into fiscal 2020," Chairman and CEO Jim Hagedorn said in the company-issued press release. "During the quarter, we reported strong growth – often above 50 percent – in established West Coast markets, especially California, as well as emerging markets like Michigan, Florida and Massachusetts. We also saw consistent growth in lighting, nutrients and other major product categories."
After these results, SMG's stock increased 5% and the stock has seen a 67% increase YTD making it one of the most profitable cannabis-positioned stocks on the market behind Village Farms International and GW Pharmaceuticals.
A greater increase did not materialize probably because Scotts came out with a total quarterly loss of $0.91 per share versus the consensus of $0.87, even though the company beat revenue estimates by $46.21M total $497.7M, a 14.7% year-over-year increase. Of course, the YTD numbers also look great because SMG had a very disappointing 2018, where the company's stock fell below $60 just before year end. One of the reasons investors were down on Scotts last year was the acquisition made by Hawthorne, but it would now seem like those costly acquisitions are paying off – even in a rather dour cannabis market.
All that said, investors should be aware Scotts Miracle-Gro and its CEO tempered expectations for next year, saying the company believed the fundamentals would remain the same, but did see Hawthorne sales dipping from commodity prices and tariff woes. So, while SMG has had a nice turnaround in 2019, the window to buy might have passed. The stock was trading at a little more than 2x sales in January of 2019 (when most cannabis stocks were +50x sales), but it is now no longer as cheap to own.