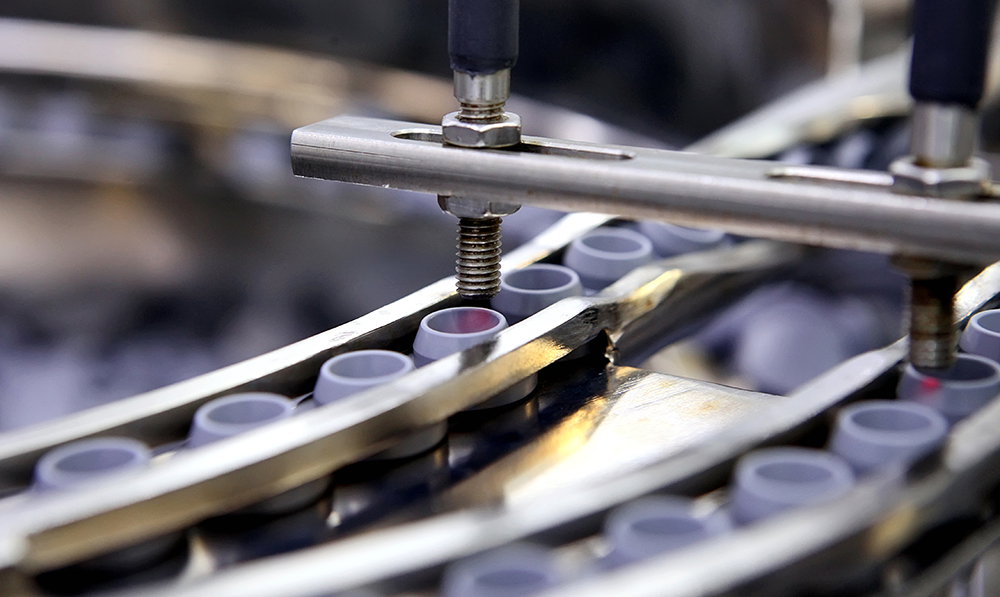 It was another week, another rollout of massive amounts of cancer news. If you struggle to keep up with it all, then this is the series for you. Here, I break down the most critical cancer news from my daily series on Seeking Alpha called "3 Things in Biotech You Should Learn Today." I also offer some more thoughts on them, now that they've had time to percolate a bit longer.
This week, I also finished out my series on ASCO's potential future catalysts, "Mining ASCO 2018's Gold." It ended up being a 13-part series covering abstracts that would not necessarily make the rounds for cancer news outlets, but that should make you consider putting companies on your radar for the future. If you missed one, here is Part 13, where you can navigate the news by tumor type.
The two pieces of cancer news on the June 3 edition related to early-stage developments. On one hand, we have Curis, Inc, focused on a two-pronged blocker of PI3K and HDAC. The company received Fast Track designation from the FDA in the treatment of relapsed/refractory diffuse large B cell lymphoma. While this isn't a momentous occasion, every bit of good news can help Curis along.
You can read more about my Curis thesis here.
Arguably, the FDA allowing initiation of Legend Biotech's new CAR-T cell therapy was the bigger piece of news for the day. LCAR-B38M is the company's BCMA-targeted CAR-T cell therapy designed to treat multiple myeloma. Legend now joins a small crop of biotech companies attempting to harness this high-potential myeloma target. And I wish them godspeed! It could still take a little while yet before we see dosing of the study begin, though.
Exelixis EXEL and Roche RHHBY are currently investigating a combination study involving Exelixis's flagship kinase inhibitor cabozantinib and Roche's atezolizumab. Back in January, they modified the protocol to include 8 expansion cohorts. This one adds another 10. So now we have a phase 1b study 18 dose expansion cohorts, providing a signal that the companies have seen something very promising early on. We won't likely see all of these results presented at once as they come out, though. The course for the immune checkpoint inhibitors has been to trickle out the data as they emerge from the study.
Now, the combination may improve upon any of the tumor types being studied in COSMIC-021. However, I am particularly interested in their investigation into prostate cancer, triple-negative breast cancer, and advanced head and neck cancer. These are particularly strong unmet needs, and immune checkpoint inhibitors alone have not yet made a major impact on their standards of care.
Speaking of prostate cancer, we got a press release from Advaxis ADXS (note: I am long Advaxis at this time) divulging more data from KEYNOTE-046 than what was presented in the original abstract at ASCO. I have already covered my thoughts in more detail in a cancer investor question post, so I encourage you to check that out. But long story short, I feel this news is positive, and Advaxis indicated that they will follow the trial for another 6 months or so to see if this program is worth exploring further.
At ASCO 2018, the SANDPIPER study was one of the most anticipated at the whole show. This study concerned Roche's taselisib, a PI3K inhibitor designed specifically to target the mutant enzyme. Roche hoped that this would reduce toxicity, a constant issue with this whole class of agents (remember Gilead's idelalisib?). But it was not to be. SANDPIPER demonstrated some measure of efficacy, but it was not enough to overcome the toxicity burden. Therefore, Roche decided to terminate taselisib development. It's very sad for patients, and it is another grave marker in the PI3K inhibitor space. Of note, there are other PI3K inhibitors that remain in development or on the market, like copanlisib and duvelisib. So the field's not dead, but clinicians will probably come to regard these drugs with caution.
In the meantime, the FDA broke with the European Medicines Association (EMA) on the matter of biosimilar trastuzumab. Specifically, the FDA decided to reject Amgen's Kanjinti, even after the EMA approved it (covered in last week's highlight!). It's a bizarre turn for a class of drugs that have passed through a lot of hurdles.
The FDA has been extremely cautious when it comes to these biosimilar antibodies. And this news highlights it. I'm a bit flabbergasted, to be honest. It feels as though the continual review and heightened scrutiny surrounding these near-generics is an unnecessary drain on resources that could be devoted to other drugs. However, I don't make the rules; I just report the news!
Biosimilar in cancer news headlined the June 6 edition of 3 Things, too. This time, it was the approval of biosimilar pegfilgrastim in the US, a first for this supportive care drug. In fact, pegfilgrastim has been one of the early battlegrounds for biosimilars here, long preceding the current issues we're seeing with biosimilar antibody approval. So I'm glad to see this drug approved. Hopefully, Mylan MYL doesn't squander potential goodwill the way they have with their Epi-Pen scandal.
In other news, Novocure Limited NVCR announced the design of INNOVATE-3, which will assess the efficacy of their innovative tumor-treating field tech in recurrent ovarian cancer. As I stated in 3 Things, Novocure has earned my attention. First, they overcame skepticism relating to glioblastoma. Now they're showing signs that they can repeat the performance in tough-to-treat tumors like mesothelioma and pancreatic cancer. So I sincerely hope that tumor-treating fields will be deployable for platinum-resistant ovarian cancer, as this is a major area of unmet need for women.
Speaking of pancreatic cancer, Fibrogen, Inc FGEN presented findings at ASCO for their antibody pamrevlumab in pancreatic cancer. This antibody helps prevent scarring, also known as fibrosis, which can contribute to pancreatic cancer resistance. Fibrogen posted a massive improvement in the conversion of patients to from "unresectable" (removable with surgery) to "resetable." And this has huge implication for patients. If you can remove the cancer, then you have a much, much better chance at achieving long-term remission. In addition, it's an important piece of evidence showing that attacking fibrosis can improve your therapy.
The June 7 edition had one of the most underestimated findings to come out of ASCO 2018. Pfizer's PFE EGFR inhibitor dacomitinib improved overall survival compared with gefitinib. This is the first time we've seen a "second-generation" inhibitor improve survival, and it means that the fight for first-line therapy with AstraZeneca's osimertinib is about to get more complicated. We still don't have overall survival data from FLAURA (osimertinib versus first-generation inhibitors) to know which drug should be given first. Of course, the immature data look very strong in favor of osimertinib, but the question remains: should you use your best weapon first, or save it for when the patient relapses?
This question is going to define the treatment algorithm for EGFR-mutant lung cancer for at least the next year.
In other news, we got an update from the long-running SOFT trial showing that ovarian suppression in young women with breast cancer actually does improve overall survival. It took 8 years to see this result, due to how relatively good the prognosis is for this stage of the disease. These findings have important implications for Allergan, who have a marketed drug to suppress ovarian function called triptorelin. These findings show that women should be undergoing this type of therapy in addition to their normal endocrine therapy.
The June 8 edition saw the important news that Endocyte ECYT enrolled their first patient in the VISION study. This phase 3 trial is looking at a radiolabeled prostate-specific membrane antigen to deliver radiation directly to prostate tumors. We don't know much more about this study, though, and it will be a while before we know the results.
The biggest cancer news of the day was the announcement that Pfizer's application for talazoparib approval was accepted by the FDA. Talazoparib is the company's PARP inhibitor, and of the five approved and developmental agents in this class, it has the highest activity of "PARP trapping." Researchers hope that this will be a difference maker in terms of efficacy. The FDA is now considering this drug for use in women with advanced breast cancer harboring BRCA mutations, similar to the indication where olaparib was approved back in January.
For Pfizer, it would be the first approval of a PARP inhibitor. For the field, it would mark the fourth entry into the class. So far, none of the results from trials like EMBRACA have demonstrated clear benefit for talazoparib. But if it gets approved, we will be seeing a lot more of this agent, I'm sure.
Conclusions
Book another huge week in cancer news. With a good mix of regulatory milestones and early developments, there is a lot here for us to chew on. Certainly, I think you should give companies like Fibrogen, Advaxis, and Novocure another look. The news presented here doesn't hold momentous importance for these companies, per se, but it's helping them fly under the radar for now. Astute investors have the opportunity to capitalize!
This article was originally published on my website, InvestAgainstCancer.com