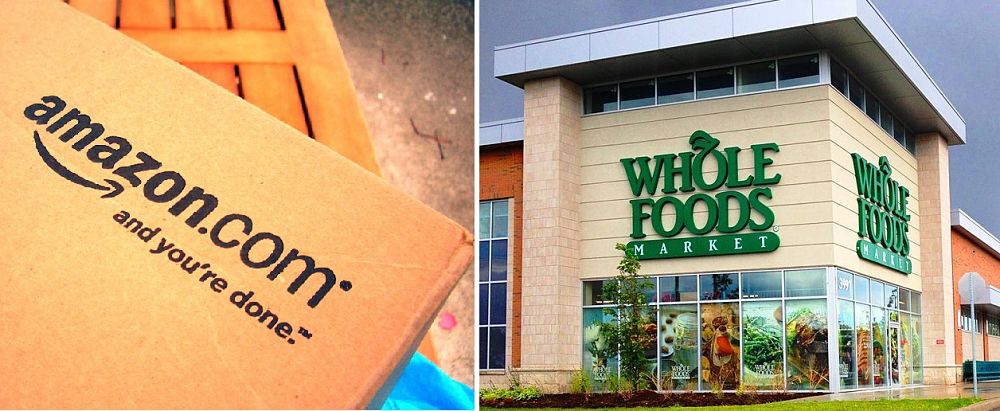 There are few companies trading on the OTC that can claim their products are selling in big box stores. Emerald Health Theraputics, INC. EMHTF, a Canadian licensed cannabis producer, is selling their natural health products line, Endo, at Whole Foods. This is no small feat as each product has gone through an exhaustive vetting system and held to the health-conscious company's list of quality standards.
Endo, from Emerald Health Naturals is a joint venture between EMHTF's San Diego partner, Emerald Health Bioceuticals – EMHTF owns 51% of the venture (it paid $5 million to gain access to this product line).. This is positive step for Emerald Health as they have beat many other Canadian LPs to shelves in the United States. Those shelves being Whole Foods is obviously a major milestone. Furthermore, the joint venture has secured a place on Amazon and other upcoming distribution channels.
"Endocannabinoid health is so much more than CBD and THC; and we're thrilled to partner with Whole Foods Market to bring consumers legal and more targeted CBD alternatives," said Emerald Health Bioceuticals CEO, Jade Beutler in a statement. "Our CBD alternatives are the world's first to go BEYOND CANNABIS by providing long-term wellness solutions for anxiety, sleep, inflammation, mood and brain health to keep the mind, body and spirit in nature's perfect balance."
The proprietary component in the Endo product line is Emerald's PhytoCann-Complex™. It is cannabis-free, CBD-free and consists of a blend of black pepper, clove, echinacea, ginger root, magnolia bark and phytocannabinoids, cannabimimetics, beta-Caryophyllene (BPC), plant terpenes and plant alkamides. The company claims these products stimulate the body's endocannabinoid system.
"For the Endo products to be embraced by retailers with such high standards of retail excellence and broad reach like Whole Foods Market in the US is an important milestone for this unique natural health supplement line," said Gaetano Morello, ND, CEO of Emerald Health Naturals. "A non-cannabis product line capable of nurturing the endocannabinoid system is a unique product category – and it is one that is garnering significant attention in the US. We aim to similarly build strong distribution channels with top retailers in Canada in 2019."
"With 60% of cannabis users also being users of natural health products, we have a two-pronged opportunity in Canada to build a stand-alone market for the Endo product line for cannabis non-users as well as achieve Emerald brand recognition among cannabis users in channels unable to carry cannabis products," said Avtar Dhillon, President and Executive Chairman, Emerald Health Therapeutics. "Natural health product stores, pharmacies, and even grocery stores may all be potential outlets for the Endo product line. We look forward to offering the proprietary Endo products to Canadian consumers this year."
An LP with Soon to be One of the Largest Greenhouses in Canada
The move to Whole Foods is just one prong of Emerald's business model. As mentioned above, the company is licensed producer and owns a 50% stake in Pure Sunfarms, which generates most of its cannabis produce. The joint venture is in the process of converting a 1.1 million square foot greenhouse into a cannabis production center. Pure Sunfarms will then be adding 138,000 square feet in production space – its sixth total amendment to the greenhouse and there is another amendment to the final quadrant of the facility under review by Health Canada. The remaining approximately 69,000 square feet of the facility is being converted to processing and extraction activities.
This greenhouse will be one of the largest in the world on completion and large supplemental lights have already been installed in quadrants 2 and 3.
"With deep cannabis and large-scale greenhouse growing expertise, established operational systems, and cannabis strains well-suited to a greenhouse environment, we expect Pure Sunfarms' leadership in optimized greenhouse cannabis growing to achieve attractive quality, yield, and profitability," said Dr. Avtar Dhillon, Executive Chairman and President of Emerald. "We expect this facility to be in full production in the first half of 2019. With Emerald's supply agreement for 40% of Pure Sunfarms' 2019 production along with our Quebec and hemp operations, we are strongly positioned for quarter to quarter sales growth."