Can You Start Trading With Little Spare Income?
Zak Goldberg Follow |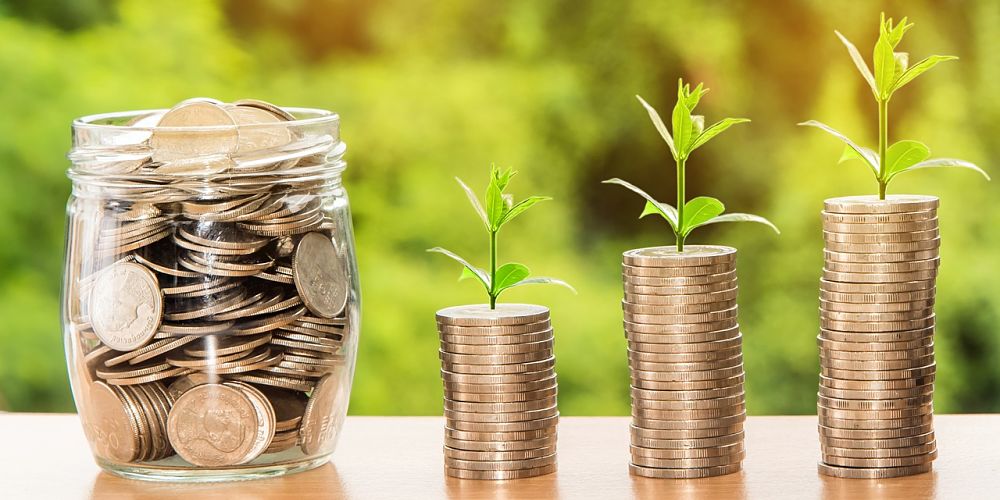 There's nothing worse than getting caught with the investment bug with little or no funds. However, too many people have the impression that you have to be worth thousands of dollars before you can even start thinking about investing. But in this day and age, it's very well possible to build a solid nest egg with nothing but a few bucks a month. In this article, we're going to give you a few tips on how to start investing with a small amount of disposable income.
Start Saving
There's no easy way around this. You'll have to be able to change your spending and budgeting habits if you want to build minimal start-up capital. This is what your savings account is for; try to set up your account so that a portion of your paycheck is deposited directly into your banking account every pay day. It doesn't have to be anything crazy, something as little as $20 per week can easily add up and give you more than enough to get started after a while. Start to think of it as fixed monthly cost in the same way you would think of rent and don't get into the habit of dipping into it.
Start Looking for a Discount Broker
There are tons of apps and discount brokers out there that are very user friendly and don't have the same barriers to entry as other brokers. The Robinhood trading app, for instance, is great for beginners, but does have its flaws. For one, it's pretty limited in the kind of trades you can make. You can't invest in things like mutual funds for instance. On the other hand, the cost per trade is incredibly low and the app will allow you to perform most regular trades with no issues.
However, if you want more of a hands-off approach, the service provided by Betterment would be a better option. They will actually invest your money for you after you've completed their questionnaire. Betterment also has tons of great ETF funds that allow you to target whole segments of the economy instead of individual stocks without some of the limitations of mutual funds.
Start Looking at Mutual Funds with Low Initial Investments
Mutual funds are securities that give you the chance to invest in multiple stocks and/or bonds with one single transaction, which can be a great option for new investors. However, one of the issues with those is that they often require a very high initial investment. But some funds will waive these fees if you agree to automatic monthly investments. These monthly investments can be as little as $50 per month, so make sure that you consider these as an option as well.

Investing on a modest budget is perfectly possible once you access the right resources and have a realistic outlook. Starting small is the best way to know the ropes and gradually increase your knowledge one trade at a time.
Investing in Your Business Ventures to Increase Your Personal Disposable Income Long-Term
If you have a business and you have limited cash flow, then you could consider something like an asset-based loan instead. Lenders like Lending Express will offer you a loan based on your business's assets and use them as collateral. These are great for a variety of reasons. When you compare these types of loans to other options, they're much cheaper than unsecured business loans for instance. There is also a variety of tax benefits on asset-based loans that you can take advantage of, so make sure you are aware of those as well.

Equites.com offers free stock trading accounts with no monthly fee and no trading commissions.
Stock price data is provided by IEX Cloud on a 15-minute delayed basis. Chart price data is provided by TradingView on a 15-minute delayed basis.
DISCLOSURE: None

---
The views and opinions expressed in this article are those of the authors, and do not necessarily represent the views of equities.com. Readers should not consider statements made by the author as formal recommendations and should consult their financial advisor before making any investment decisions. To read our full disclosure, please go to: http://www.equities.com/disclaimer.
Trending Articles
Investors Must Understand 5G Wireless Growth Wave: Jeff Kagan
'Goldilocks' Stocks Will Define This Decade
What You Need To Know About Bear Markets
Market Movers
Sponsored Financial Content