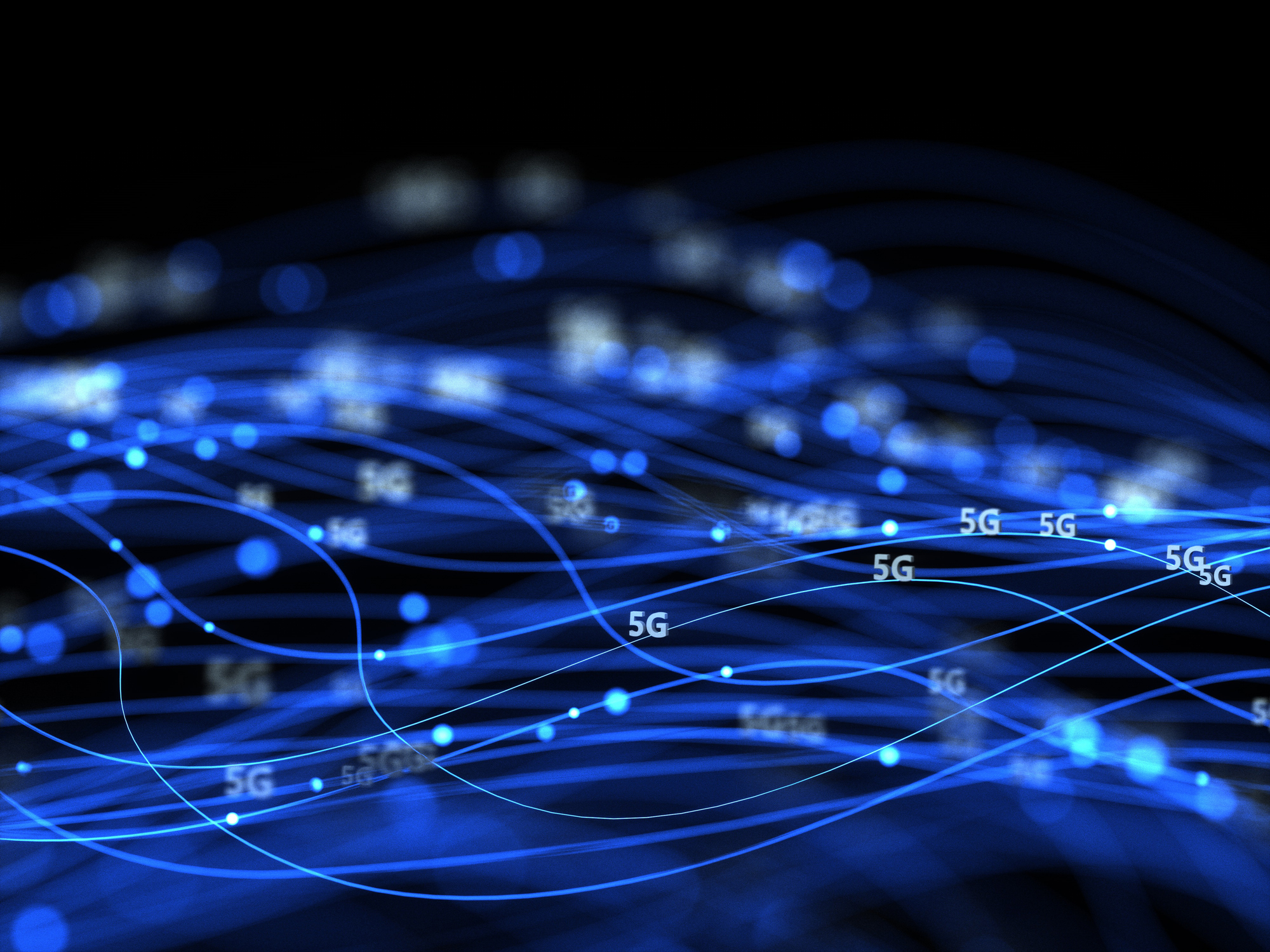 iStockphoto, Just_Super
Keysight Technologies, Inc. is one of the smaller, but important players in the rollout of 5G. With a market cap of $19 billion, the company provides electronic design and test instrumentation for sectors ranging from aerospace to education. Hats off to the company and their commitment to STEM Education initiatives.Originally, the company was part of Hewlett-Packard and then spun off into Agilent in 1999. Keysight was subsequently spun out of Agilent in 2014. Shareholders who have been around for the long haul have enjoyed gains close to 250%.
Nowadays, the company is as diversified as they come, with over 17,500 direct customers (over 32,000 including indirect channels) and no single customer making up more than 10% of its total revenue.
Even in the early stages of 5G, Keysight has seen its products in demand by commercial communication providers, which is visible on the company's bottom line. The company's net income has increased for the last three years rising from $102 million in fiscal 2017 to $165 million in fiscal 2018 and $621 million in 2019. Net revenues have followed a similar trajectory $3.18 billion in 2017, $3.87 billion in 2018 and $4.30 billion in 2019.
The company's 10-K for the fiscal year ended October 31, 2019, showed growth in every segment of the business with commercial connections increasing by 9%. Furthermore, the company maintained a healthy backlog in 2019 with $1.38 billion compared to $1.31 billion in 2018.
"In total we achieved record orders, record revenue, record gross margin, record operating margin, and record EPS. For the full year, revenue grew 10% to reach $4.3 billion. We achieved 11% core revenue growth while generating 63% gross margin, 24% operating margin, and delivering a record 46% year-over-year EPS growth," CEO Ron Nersesian said in the company call.
Nersesian and his leadership team recognized 5G as a driver for the company's Communications Solutions segment ahead of the curve, and they capitalized by delivering on the Keysight PathWave software product. The product enables developers to test platforms and products faster, and it has more applications than just 5G. Automotive electronic and IoT are both additional sectors that can benefit from the PathWave software. In the recent Q4 conference call, Nersesian outlined just how wide-ranging the company's products really are in the automotive industry:
"In automotive and energy, our revenues grew high single digits for the full year and we continue to see investment in next-generation technologies despite a slowdown in auto production. One example of this next-generation technology investment is in battery formation. This is a core process used in the manufacture of electric vehicle batteries where specialized equipment must be used to generate accurate voltages and currents to charge and discharge a battery."
To summarize, not only does Keysight has its fingers in the IoT aspect of the automotive industry, but also in the manufacturing of electric vehicle batteries. In fact, the company recently had a booth at CES highlighting how automotive technology has grown over the years through sensors and complex communication systems.
Looking at the chart, Keysight is no longer a cheap stock in the space. Over the last 365 days, it has increased more than 60%, more than doubling the performance of the S&P 500, and sits above $100 at the time of writing. With the rollout of 5G barely underway, however, it is possible the company could continue to outpace the market in the year ahead.
_____
Equities Contributor: Stephen L. Kanaval
Source: Equities News