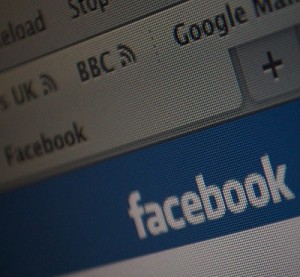 Facebook (FB) is widely expected to roll out an updated version of its News Feed Thursday. Though the company has not given any official statements about what exactly the changes will be, the new structure will largely focus on breaking down different aspects of the way users can view updates.  The News Feed acts as the homepage that each user sees first upon signing in. According to anonymous sources, the changes may take the form of the news feed being split in to several different theme-specific feeds, such as one solely for the music that is currently being listened to by those on one's list of friends, and a separate one for their photo-posts.
Additionally, the company is reportedly planning to enlarge the size and enhance the quality of the photos that appear on News Feeds, both for web and mobile users.
These upgrades apply to advertisers as much as they do to Facebook's over one billion users. The music-listening News Feed, for instance, will likely include artist and album advertisements as well as show announcements, while the use of bigger and better-quality images will certainly be more engaging for target audiences.
These are just broad outlines of what the website might look like when it showcases the new changes on Thursday, and though the information comes from anonymous sources, none of it seems too far-fetched. The company has spent more time over the last few years on apps, profiles, and search capabilities than it has its News Feed, so it is not unreasonable that they would now be turning their attention to it.
The update is the second significant announcement Facebook has made in regards to its "three pillars" of its ecosystem: News Feed, Timeline, and Graph Search, which was introduced in January. The company has received quite a a bit of criticism regarding these types of feature updates as it attempts to balance improved user experience and increasing its prospects for revenue growth.
[Image via west.m on Flickr]
DISCLOSURE: The views and opinions expressed in this article are those of the authors, and do not represent the views of equities.com. Readers should not consider statements made by the author as formal recommendations and should consult their financial advisor before making any investment decisions. To read our full disclosure, please go to: http://www.equities.com/disclaimer