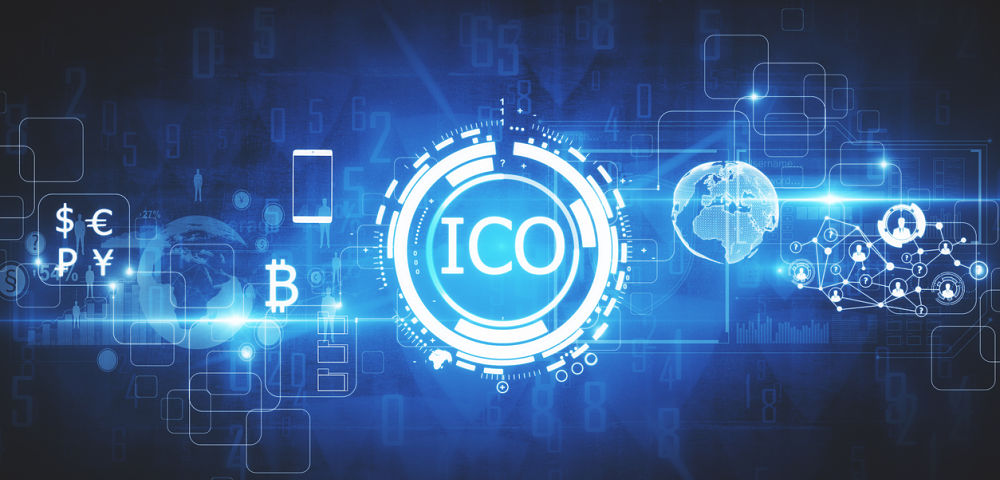 Initial Coin Offerings (ICOs) are hot property. By the end of the first quarter of 2018, over $6.3 billion had already been raised through ICOs. To put that into perspective, in all of 2017, a total of $5.6 billion was raised via initial coin offerings, with around 48%, of all launches deemed a success.
The appetite for all things crypto seemed to hit a peak in December last year, as Bitcoin (BTC) topped $20,000. However, with crypto coin prices steadily creeping back up from their heavy falls, public take up of ICOs continues to break new records.
Last year, 25% of the $5.6 billion raised came from just 10 ICOs, but this year looks to be a different story. The money raised from this year's ICOs so far has been quite evenly distributed. It is also worth noting however, that the $6.3 billion does not include the funds already raised for this year's highly anticipated Telegram ICO. Expected to raise a total in excess of $2billion, $1.7 billion has already been raised in two rounds of fundraising prior to its launch.
The road to ICO success has become a bit bumpier of late. Tightening regulations and increased restrictions have all failed to have an effect on ICO's global popularity. In January, Facebook announced a total ban on ICO advertising. LinkedIn and Twitter implemented bans shortly after. MailChimp, the largest of the email service providers, banned all ICO mailing in March. However, it is the ban coming into effect in June by Google which will have the biggest impact on how ICOs are marketed. Google Adwords have proved a fertile ground for ICO advertising and there has been a flurry of advertising before it shuts down. How much this increased PPC spending is impacting upon the ICO success in 2018, can only be judged after the ban comes into effect.
Deemed a high-risk investment by the big social media platforms and being banned may restrict the marketing channels, but the only thing that can derail the ICO success story, is regulation.
Probably the most talked about topic in the ICO world is SEC compliance. Of late, the SEC have stepped up their battle clamping down on scam ICOs. A growing number of scam ICOs have been exposed and prosecutions have been increasing.
There is also the fact that the SEC want to classify cryptocurrencies as commodities. The Howey Test is considered the standard for whether or not something is a security. If an investor should have reasonable expectations that a coin would generate "profits that are derived from managerial and entrepreneurial efforts of others," then it is likely that what is being offered can be classed as a security.
An ICO that gives the impression to investors that the token may earn future profits means they run the risk of falling foul of the SEC.
Regulation is not necessarily a bad thing. The growing number of scams will eventually affect the public's trust in ICOs and bring about even tighter regulation. Regulation would clean up the ICO sphere and get rid of the Ponzi schemes and fraud launches creeping more and more into the ICO calendar.
ICOs still have a long way to go to catch Initial Public Offerings (IPOs). Last years $5.6 billion raised through ICOs was still only 2% of the $188 billion raised through IPOs in 2017. However, squeezing the marketing channels and tightening regulation are having no effect on the increasing popularity of ICOs and all the signs are, ICOs are here to stay.
DISCLOSURE: The author does not own any bitcoin

---
The views and opinions expressed in this article are those of the authors, and do not represent the views of equities.com. Readers should not consider statements made by the author as formal recommendations and should consult their financial advisor before making any investment decisions. To read our full disclosure, please go to: http://www.equities.com/disclaimer