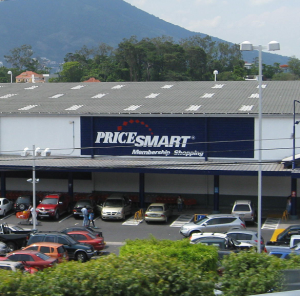 Typically, when the economy faces challenging times, one industry group that benefits is discount retailers such as dollar stores or warehouse shopping clubs. This holds true in most markets, and this trend is why we like PriceSmart, Inc. (PSMT). The company operates membership-based warehouse club stores in Latin America and the Caribbean. While smaller than its U.S.-based counterparts, PriceSmart operates essentially the same model, catering to consumers and small businesses.
The company currently has 29 stores but is expanding into Columbia with two stores and Costa Rica with another one, all planned to open some time in 2013. Singular believes that the Colombian market offers a multi-year growth path.
In addition to the expansion, however, PriceSmart has also been successful in growth same-store sales as well. For the second quarter of 2012, comp sales remained very strong, increasing 16.7 percent. Revenues were up 22.3 percent to $549.8 million, which came in above our forecast of $15.8 percent. Membership also grew 14.7 percent as well. The company's EPS did come in below our estimate of $0.75, earning $0.67 mostly attributed to lower-than-expected gross margin, higher operating expenses related to planned new stores in Colombia and a higher than expected tax rate.
But with three new stores opening in the next 18 months, and continued strong same-store sales growth, we've increased our second half of 2012 estimates and full-year 2013 estimates. As a result, Singular is reiterating our buy rating on PriceSmart and increasing our price target to $87, up from the original $80. With shares currently trading around $75, this represents a potential upward movement of 16 percent.
Disclosures: To read Singular Research's important disclosures, click here. For the full March 2012 Market Indicator & Strategy Report, and other research reports from Singular Research, click here.

DISCLOSURE: The views and opinions expressed in this article are those of the authors, and do not represent the views of equities.com. Readers should not consider statements made by the author as formal recommendations and should consult their financial advisor before making any investment decisions. To read our full disclosure, please go to: http://www.equities.com/disclaimer