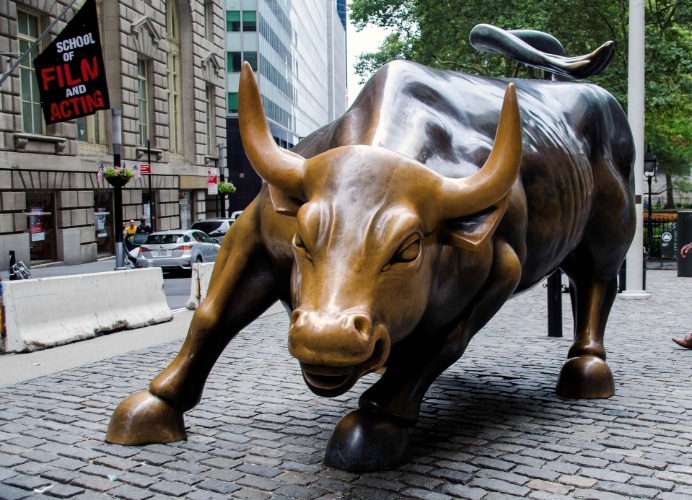 Image: Alexander Naumann from Pixabay
The bullish tailwind continues on Wall Street as the market had every chance to fall but didn't. The market fell in the first week of March after the weak jobs report was announced. Within a few hours, the bulls promptly showed up and defended support which was a very encouraging sign. Then, even in the face of more negative news (China delayed the meeting between Xi and Trump, shares of Boeing and Facebook tanked on negative news for each company and economic data was lackluster at best), the market still rallied. That, ladies and gentlemen, is the definition of a bullish tailwind. Remember, it is not the news that matters but how the market reacts to the news. For now, near-term support is March's low and near term resistance is 2018's high. By definition, until either level is breached we have to expect this sideways action to continue.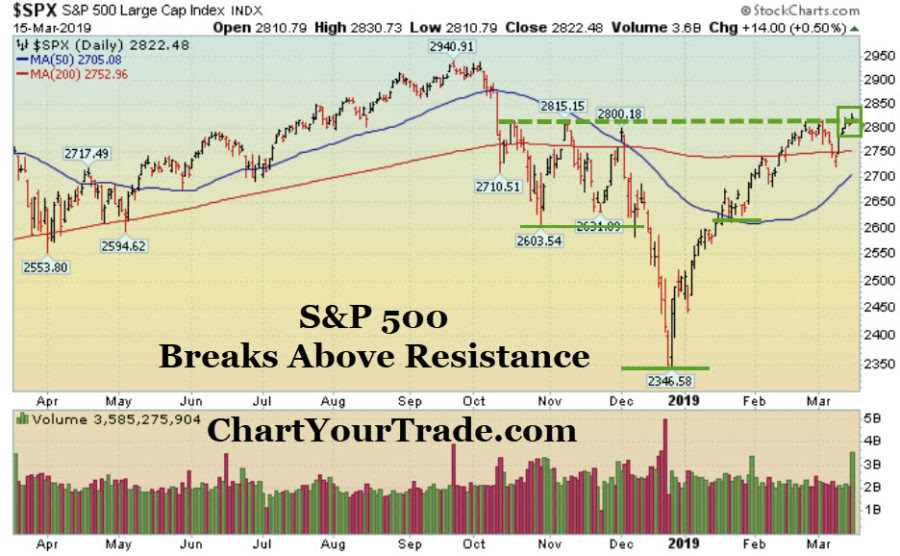 Monday-Wednesday's Action:
Shares of Boeing fell hard on Monday after another Boeing plane crashed over the weekend. At Monday's open, the Dow fell around 200 points due to the crash but buyers showed up shortly after the open and sent stocks higher. Separately, on Sunday Fed Chairman Jay Powell told "60 Minutes" that he thinks the U.S. economy is still acting well but acknowledged that the global economic slowdown could impact the U.S. Mr. Powell said, "I would say there's no reason why this economy cannot continue to expand." He also said, President Trump legally could not fire him which garnered a lot of headlines on Monday. Additionally, shares of Apple rallied hard after the stock was upgraded at Bank of America. Stocks were quiet on Tuesday as more and more airlines grounded Boeing's 737 MAX plane. That put more pressure on Boeing's stock which weighed on the Dow. In other news, the British Pound plunged after Theresa May's Brexit deal suffered a surprise legal setback. Stocks rallied nicely on Wednesday even after more countries grounded Boeing's 737 Max airplanes, including the US and Canada.
Thursday & Friday Action:

Stocks were quiet on Thursday after China's Xi delayed his meeting with President Trump. If that news broke in Q4 2018, the market would have plunged but now the market barely moved. That illustrates how strong the market is right now. On Friday, stocks marched higher as investors digested a strong weekly gain.
Market Outlook: Bulls Are Back In Control

The market has turned around after the Fed reversed its stance and moved back into the easy money camp. Near-term resistance is 2018's high while near-term support is March's low, the 50 DMA line, and then 2018's low. As always, keep your losses small and never argue with the tape. Do you know the most under-valued stocks in the market? Our Members Do. Take a FREE TRIAL – CheapBargainStocks.com