​Bullfrog Gold (BFGC) is a Junior Miner Undervalued Compared to its Nevada Peers
Stephen L Kanaval Follow |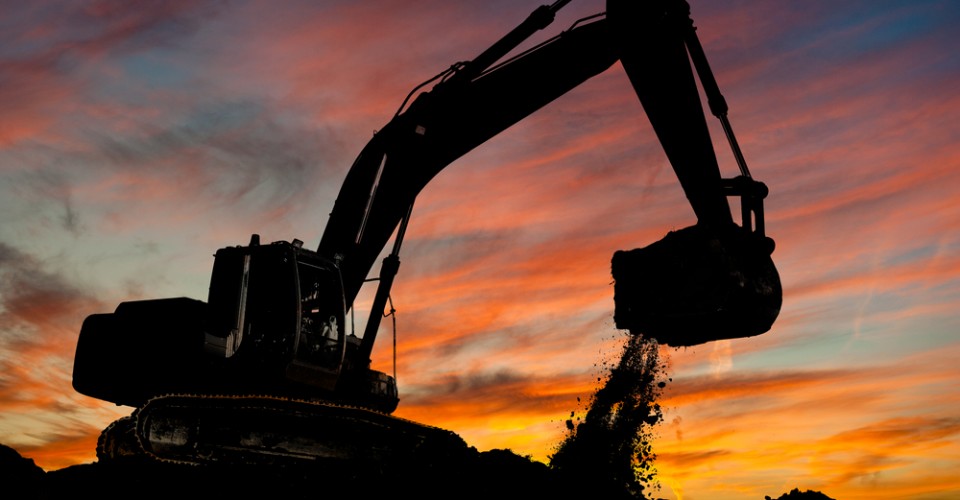 The wobble of the dollar triggered a rally in gold prices yesterday cresting comfortably above $1,300 per ounce. This comes as many analysts across the industry believe that it has established a bottom and might soon be ready to enter bullish territory as it's predicted that the FOMC will stop rate hikes. If the dollar does correct, this is a line in the sand for gold, and many investors will be quickly looking to buy the metal. Quality operations with verified resources and exciting unexplored prospects are solid characteristics to look for in the mining sector. Plus, as gold bottomed, the downward slide caused some consolidation and noteworthy acquisitions.

Late last year, Coeur Mining, Inc. recently took a chance on restarting the Sterling open pit mine in a purchase from Northern Empire (NM:CX2). The deal added a low-cost, past-producing operation to Coeur's already stellar Nevada portfolio.
The Sterling open pit mine is just one of a few projects in historic and active Beatty, Nevada - geologically, a classic fragmented strike-slip faulting with mineral deposits in the dilatant zones. Gold was discovered as early as 1904, and by 1911, miners had extracted more than 70,000 ounces of gold. The area was quiet until 1982, when the Bullfrog deposit was uncovered and would produce 200,000 ounces of gold annually. After some corporate turnover, the area landed in the hands of what is now Bullfrog Gold Corporation (BFGC).
The company owns 187 Federal lode claims, 46 patented claims and 8 mill site claims over 4,330 acres a few miles due west of Beatty and just a few miles away from Coeur's project along with Corvus Gold's (CORVF)North Bullfrog Project and AngloGold's (AU)Silicon Project. BFGC completed its Initial 43-101 in summer 2017 and resource estimates of 525,000 ounces averaged 1.02 g/t with a base case cutoff grade of 0.36 g/t.
Inferred resources were estimated at 120,000 ounces of gold averaging 1.20 g/t. These estimates were estimated based on the data of the land that includes 1,262 holes containing 155 miles of coring and drilling.
Image via the Company Presentation
Furthermore, a heap leaching estimate - a chemical process used to separate resources from other earth metals - predicted recoveries of more than 72% achievable for a crush size of 80% minus 3/8-inch plus an additional 99,000 ounces leachable without crushing.
Here is an important excerpt from CEO David Beling's letter to shareholders after the company gained access to a database of drilling information from Barrick:
The Company and the Project have additional attributes, as follows:

The south Bullfrog Mining District hosts an enormous epithermal gold system that had substantial and highly profitable mining operations from 1989 into 1999.

Project infrastructure is very good and includes existing pit access roads and ramps, powerline and substation site, access via NV highway 374, ample water below the Bullfrog pit and the Town of Beatty with a population of 1,000 that has adequate amenities and service is only 4 miles east. The Bullfrog area in Nye County, Nevada also provides an excellent venue for resumption of mining.

Column leach tests performed by Barrick and others yielded gold recoveries of 75+% on samples crushed to -3/8 inch in 41 days and 54% in 90 days for samples sized at -12 inches, which simulates a coarse run-of-mine size and supports a cutoff grade of 0.2 g/t.

The Company is not aware of any environmental, permitting, legal, taxation, socio­ economic, marketing or other circumstances that may materially affect Project development and operations.
The Growing Thesis of an Undervalued Project
These initial Measured and Indicated estimates put BFGC right in line with peer junior miners in the area - not to mention the company has added additional lands to these estimates. For example, Corvus Gold's North Bullfrog project measured 28.8 million tonnes and 628,000 ounces of gold.
Images via the Company Presentation
These numbers are similar to Bullfrog Gold, but Corvus' market cap and share price far exceed those of BFGC. Gauging BFGC's market cap by ounces of gold in the ground would lift it significantly, but the company has clearly been a forgotten project in this proven region - even after acquiring claims from Barrick Gold Corporation (GOLD). This year might be the time to remember its name as the company completes its preliminary economic assessment.
DISCLOSURE: The views and opinions expressed in this article are those of the authors, and do not represent the views of equities.com. Readers should not consider statements made by the author as formal recommendations and should consult their financial advisor before making any investment decisions. To read our full disclosure, please go to: http://www.equities.com/disclaimer.
Companies