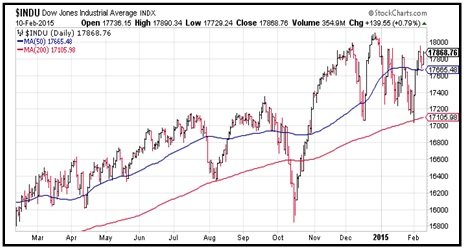 The popular averages rallied strongly yesterday with an average 1% higher move across the board. The Dow Jones Industrial Average is again back above the all-important 17,500 threshold. The S&P 500 catapulted back above its 2,062.50 price octave – the resistance line that has capped the bull market since early November. The NASDAQ Composite was today's stellar performer – tacking on a hefty 1.30% in this accelerated move higher. I fully expect to see the Bull Market Express power the benchmark averages – the Dow, S&P, Transports, NYA – back into new high ground in the coming days.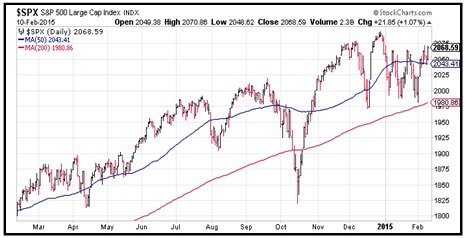 Now that the S&P 500 has successfully surmounted the 2,062.50 price level, the next two areas of potential resistance I will be closely monitoring are 2,093.75 and, after that, 2,125. The 2,093.75 is at the upper boundary of the late December highs. That line of resistance is one to see penetrated on the upside in the coming days – which I fully expect. Beyond that level lies the next key area of resistance, 2,125 basis for the S&P 500. I see that as an eventual target, too, but that will take a little more time.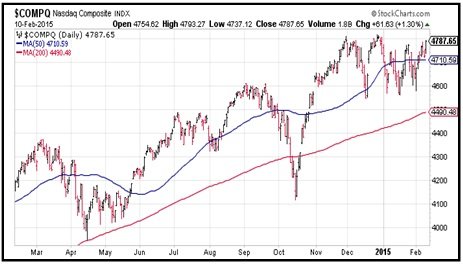 The NASDAQ Comp is one index to watch, with an eye on the all-important 5,000 level. 5,000 is a major price octave and the level that contained the March 2000 highs.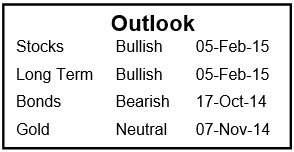 Each month, Stan Harley publishes TheHarley Market Letter, a newsletter that provides advanced technical analysis of stocks, bonds, and precious metals. This is the latest update to the Harley Market Letter for February. Want to learn more from acclaimed market analyst Stan Harley? Visit his site and subscribe to the full Harley Market Letter.
DISCLOSURE: The views and opinions expressed in this article are those of the authors, and do not represent the views of equities.com. Readers should not consider statements made by the author as formal recommendations and should consult their financial advisor before making any investment decisions. To read our full disclosure, please go to: http://www.equities.com/disclaimer