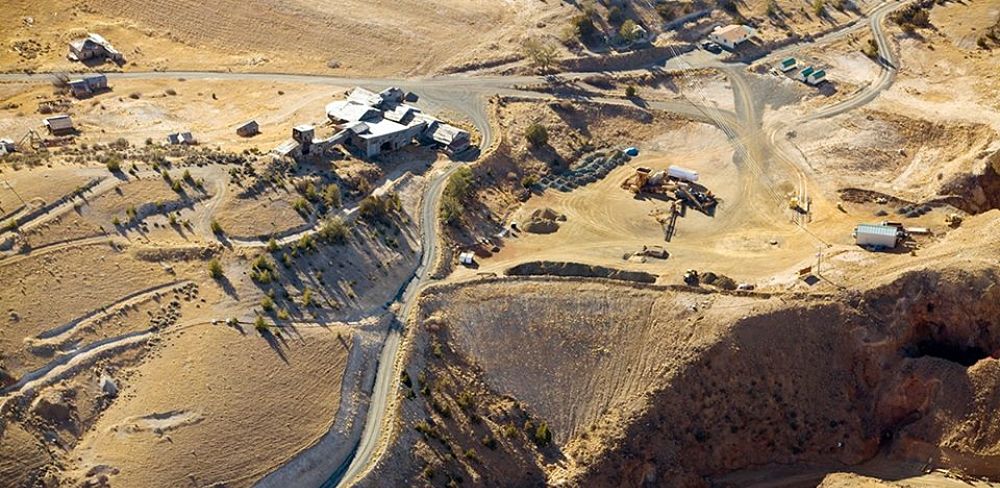 One of the biggest themes in the market right now is the shifting political landscape under the Trump administration. In particular, initiatives calling for massive infrastructure spending to rebuild the nation's highways and bridges, loosening of cumbersome regulations that dissuade investment and job creation, or the executive order to "Buy American", all bode well for the base metal mining sector, namely copper. Additionally, with geopolitical tension growing, combined with the possibility of an inflationary environment, the upside for gold is looking quite enticing as well despite some near-term volatility.
These macro trends are driving forces for optimism at Broadway Gold Mining Ltd. (BRD:CA)(BDWYF), which owns the Madison copper-gold project in the prolific mining region of Butte, Montana. Led by a team of proven veterans in the mining, energy and asset management industries, Broadway's leadership team believes that the data suggests Madison could be host to the type of deep porphyry that's widely regarded as a "company maker" among industry insiders. Over the past month, the company has announced a number of key developments that indicate it's on the right path with the Madison project, which currently has 20 surface and seven underground drill holes. In May, the company reported very high-grade gold results from its underground drilling program.
Equities.com recently spoke with Broadway CEO Duane Parnham to discuss the opportunities that the Madison property presents, promising early results from drilling at "the Richest Hill on Earth", and preparing for the return of the commodity super cycle.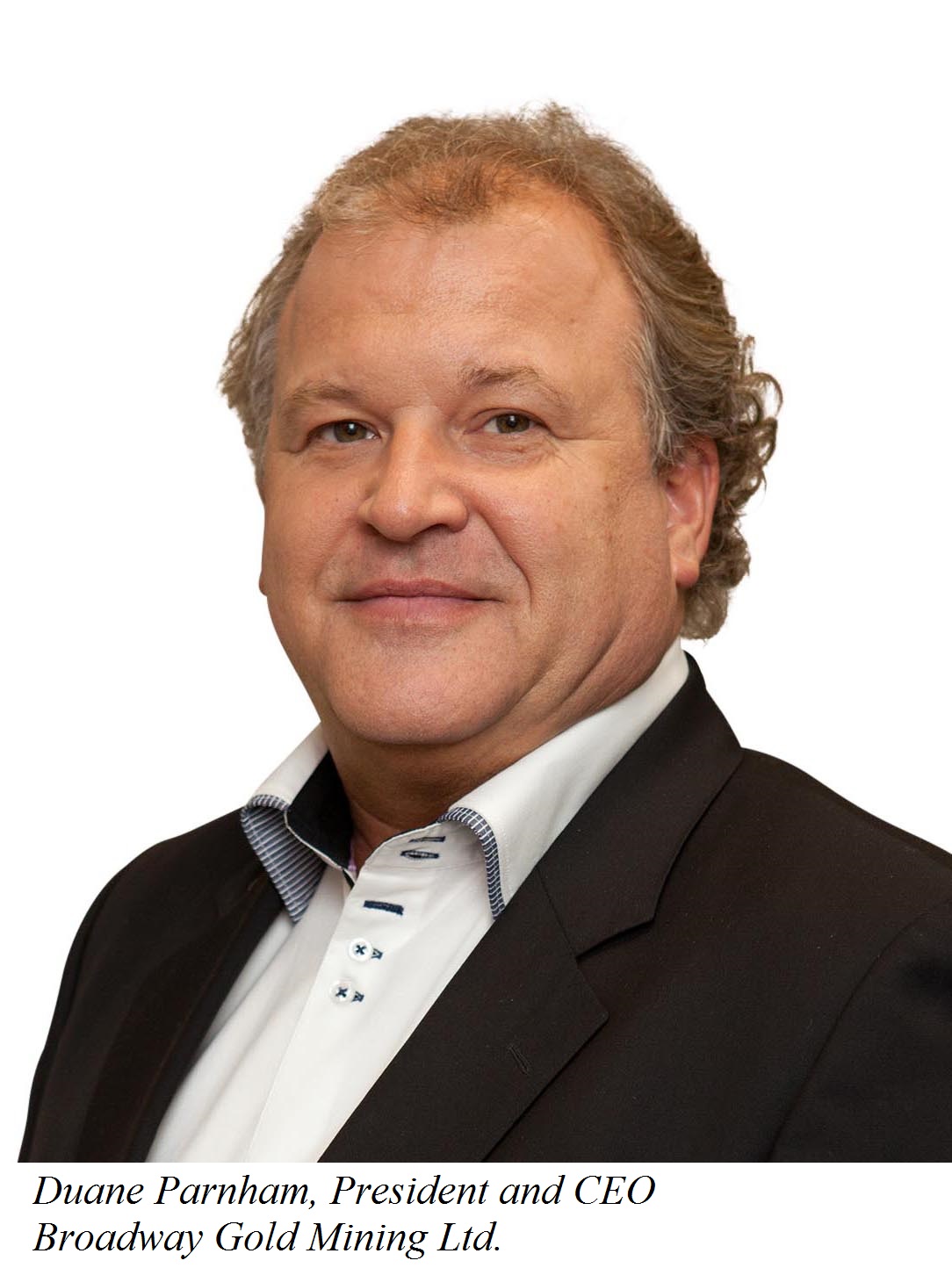 EQ: Looking at Broadway Gold, the company is focused primarily on its 100% owned Madison project. Can you talk about what the opportunities there that Broadway sees and why you're optimistic about it?
Parnham: Broadway Gold is a newly listed company, which resulted from the acquisition of Carolina Capital Corp. last October. So, it's a brand-new company and our focus has been the Madison copper-gold project in Butte, Montana. It's been very fortuitous of the management team to access such an exceptionally interesting project at such an opportune time in the cycle—not only the political cycle that we're seeing with the Trump trade, but also with the commodity cycle that I believe is entering into what could be the next super cycle in commodities.
Madison itself has been a very favorable jurisdiction in Butte, Montana. It's classified as an advanced-stage exploration project. There have been some underground workings in the past on a number of underground adits. We've refurbished and were able to access one of those adits where they have mined out some copper and high-grade gold. We've been conducting phase 1 and two surface drilling programs that are underway now. Recently, we provided an update on the underground drilling in which we've drilled seven holes from one of the stopes underground. We've also, for the first time, conducted what we call a deep IP physical survey. We've now had a good opportunity to go through all the historical and geological information from previous operators and assemble the data. So, we've completed this deep IP. Having now assessed it, we've found a very juicy target that's essentially flanking to the southwest of the main activity where we're currently drilling. So, we're pretty excited about that.
EQ: What kind of potential do you see with this project?
Parnham: It's an exciting opportunity because it's near-surface drilling, in a very good jurisdiction and at an advanced-stage of exploration. But what's really getting our interest is the possibility that there is a deep porphyry system there. Anyone that knows anything about the deep porphyries knows that these are company makers. These are the geological environments that once led to the town of Butte to be called the "Richest Hill on Earth." If we can prove this theory through drilling, then that will be a pretty exciting milestone, especially for a little company like ours, because that's where our shareholders will see their return in this story.
EQ: You mentioned the two primary macro catalysts in the Trump trade as well as the return of the commodity super cycle serving as tailwinds for Broadway and the rest of the mining industry. You're obviously watching these trends closely. How do you see these dynamics playing out right now?
Parnham: Well, I always refer to this Trump trade activity. If you believe that he's going to be successful in this major infrastructure roll out, then we feel that copper prices—which have been strong, by the way, even in light of U.S. dollar activity—are looking up, and other commodity prices are supporting that. So, we've got very strong copper prices, and demand is going to increase, not only in the U.S., but we're starting to see demand in China pick up again and abroad. If this infrastructure rollout takes front row, then we're in for an inflationary environment, and that's very supportive of strong gold prices.
And if you don't believe any of that, and you think there will be more geopolitical tension, then gold prices are going to go up anyhow. This is why I think that Broadway is an exceptional opportunity, because the primary target of metals that we're after here at Madison is copper and gold. The reason why we're excited is that previous operators focused more on the gold potential at Madison than the copper.
EQ: In addition to the macro forces at play, what are some other direct implications of the Trump trade for Broadway?
Parnham: Well, another driving factor is the Trump administration pushing the "America First" agenda. With that, Madison is looking very attractive. Butte, Montana is a real prolific mining camp; it's got history. There is mining activity dating back since the early 1800s. I would classify it as one of the more favorable jurisdictions in the US and into an area where mining is accepted. All indications at this time are that we've got strong support from environmental groups, and from the Department of Mines and Energy in Montana. It's great that these governments are supportive. Of course, there is the job creation, and that's why they're all really looking forward to guys like us coming in and developing these projects, and creating an atmosphere where we can increase jobs.
EQ: Heading into 2017, Broadway really laid out for the investment community its plans to commence its drill program. Based on the news flow and the announcements we've seen from you since the start of the year, you've really delivered on that. What has the progress been thus far on the drilling front?
Parnham: It's been amazing. This is part of the experienced management team that we have at Broadway. The news flow from our drilling program that we've created is really a testament of how good this project is. We've started a phase 1 surface drill program, and we started getting into these really broad, long intercepts of native copper. These are a couple hundred feet of mineralization that we have to split, log and sample, then send to the labs and assay. It took a little time to get the first bit of news while we were drilling, and the drilling was going quite well.
---
---
As a result, management made the decision to quickly go into a phase 2 based on more of the visual observations. What we're delivering now is, in some ways, a catchup on the analytical side of results from the first holes we've delivered to date. Then there are another 12 holes that we've drilled that are being sampled, split, assayed, shipped to the lab. So, from the surface drilling perspective, there are a lot more holes that we need to report on. We've also drilled seven holes underground and we've hit mineralization under there. Based on visuals, we can say that we've hit some semi and massive sulphides, both underground and on the surface. Overall, we continue to deliver good results and I think, based on what we're seeing, there is going to be a lot more good results coming.
EQ: That's very exciting indeed. In March, Broadway announced that it quadrupled its land holdings for the Madison project, which is a very clear message that the company has seen enough to validate at least its original hypothesis. Can you tell us more about this decision and your reasons for it?
Parnham: Yes, that's, again, our systematic approach to sound business practices. The original land package that management acquired consisted of 450 acres of patented and unpatented claims. Those made up the core group of the project's previous operators. What happens sometimes is, as the industry goes through mining cycles, projects get pared back to the core holdings. I think potentially that could have been what happened back then. I don't know all of the history at Madison, but what motivated the extra staking for us was the geophysics.
When we did a 450-acre coverage using the deep IP geophysical method, we found the anomaly of this potential deep porphyry kind of extending off and flanking off the main area, and extending to the southwest. Fortunately for us, that ground was open for staking. That's what motivated the additional acquisition of land. Also, in the expansion area where we've staked, there is also a number of old gold showings and old gold workings. So, the geological footprint out there is very supportive for a good exploration project. Obviously, having more land is always a good thing where you're on to something like this.
EQ: Broadway is currently looking to raise $5 million. Can you talk about your capital position and how you plan to use the proceeds of this raise?
Parnham: We've been deploying our capital very well. Since October we've raised $900,000, that got us listed. We acquired the project with a cash payment then too. In the first week of January, we closed a $2.2 million financing. We deployed that capital, I think very well. We did the geophysical survey. We've done phase 1 and 2 of our surface drilling program, and we drilled seven underground holes. Of that capital that we've raised, we still have about $1.0 million in the treasury, but every good project also needs more money. When the initial results started coming out, then, of course, our market cap basically increased from a few million up to roughly $35 million today. If you look at return on the money spent, I think we're doing an exceptional job. However, I think we're just getting started.
The support for the $5 million that we're looking to raise has been very good, and we anticipate being able to close it in the next few weeks. We've closed $2.53 million of that so far. So, when you combine that with the roughly $1 million in the treasury, it takes us to approximately $6 million. We also have a lot of warrants in the money right now that would bring about another $1.3 million. With the proceeds, we're going to continue drilling some of the geophysical targets, and potentially even looking at tapping into that deep porphyry system. So, the company is going to be well capitalized, and we definitely want to have a strong cash balance before we go into these deeper drilling programs because the last thing you want to do is spend your last nickel on a hole and be hopeful.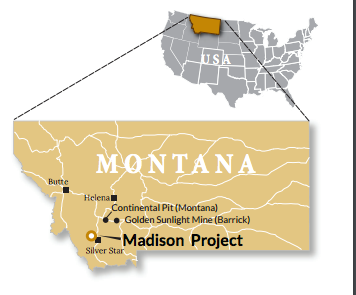 EQ: With that in mind, Broadway has moved very rapidly over the past several months. What can investors expect to see over the remainder of 2017 and beyond?
Parnham: Well, we are growing quite rapidly, so I think that's something that could be exciting. Our history shows that in a very short span of time, the news flow has been great. In the short term, we've got more drilling results. Not only are we getting these broad, moderately great copper intercepts near surface, and certainly, an open-pit type of scenario could be put together. But, what I mentioned in our most recent press release was a little teaser for what's coming, and that being we've hit massive sulphides in the underground, and that we've hit it in a couple surface holes. So, we're now doing a type of geophysical study called Mise ala Masse, which is basically a down the hole geophysical method that can be used in this type of mineralization. That will help us map this thing out to give us some drill targets in the future. The results of the study will generate much more news flow from us.
The idea here is, over the next 12 months, to put together its first maiden resource, which would be NI 43-101 compliant. That's never been done on the property and that's an exciting thing. When you look at the project from a technical perspective, we see such huge upside potential that this perhaps could become an exciting project for a mid-tier producer, or even a senior producer. After all, Butte, Montana is senior mining territory. I call it the "Land of the Giants" in a way, just by my African background. This is elephant country and I think that we've got one of these elephants by the tail right now. So, I think that investors are going to look forward to a whole bunch of technical news, corporate news and who knows what will become of that in the next 12-18 months.
EQ: Lastly, do you have any final takeaways for the investment community as they follow Broadway Gold and tracking your development of the Madison project?
Parnham: I would point back to the experience of our team. When investing in the small-cap arena, and in particular junior mining, the investment risk is very high. So, you've got to look at guys that understand the landscape they're working in. You've got to look at the guys that have had past successes of managing this risk and de-risking projects. You've also got to look at the goals of the management team when they're building out these projects. I think that's really important. This is a business, and the business is about growing. It's about creating value for the shareholders.
So, I would say, with regards to understanding the opportunity with Broadway, the team has a proven history. We have a jackpot and we know how to make people money. And I have to admit, this is probably the best project that I have seen in my 28 years in this business. I know we can apply our expertise to it and return that value to the shareholders. So, I would say Broadway is a good one right now.
---
In the interest of full disclosure, we call the reader's attention to the fact that Equities.com, Inc. is compensated by the companies profiled in the Spotlight Companies section. The purpose of these profiles is to provide awareness of these companies to investors in the micro, small-cap and growth equity community and should not in any way be considered as a recommendation to buy, sell or hold these securities. Equities.com is not a registered broker dealer, investment advisor, financial analyst, investment banker or other investment professional. We are a publisher of original and third party news and information. All profiles are based on information that is available to the public. The information contained herein should not be considered to be complete and is not guaranteed by Equities.com to be free from misstatement or errors. The views expressed are our own and not intended to be the basis for any investment decision. Readers are reminded to do their own due diligence when researching any companies mentioned on this website. Always bear in mind that investing in early-stage companies is risky and you are encouraged to only invest an amount that you can afford to lose completely without any change in your lifestyle. Equities has been compensated with cash, common shares and/or warrants for market awareness services provided.

DISCLOSURE: The views and opinions expressed in this article are those of the authors, and do not represent the views of equities.com. Readers should not consider statements made by the author as formal recommendations and should consult their financial advisor before making any investment decisions. To read our full disclosure, please go to: http://www.equities.com/disclaimer