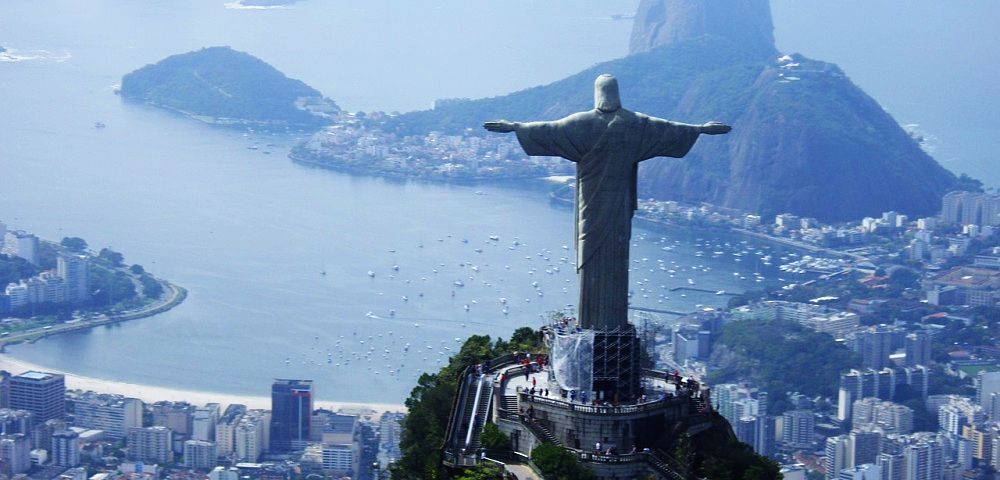 Emerging markets were the last to recover from the Great Recession. However, their time to rebound has finally come. I'm confident that the emerging markets resurgence will have long legs, forecasts international investing expert Jim Powell, editor of Global Changes & Opportunities Report.
The global economy is increasing the demand for most raw materials and commodities that many developing countries provide. My top recommendation for Brazil continues to be the iShares Brazil ETF (EWZ).
The Brazil fund already has a lot of momentum; it held up well when the stock market correction arrived. I think the price is attractive. EWZ should perform well in long-term accounts.
Despite only modest gains in recent years, we continue hold three African funds in our model portfolio — T. Rowe Price Africa & Middle East Fund (TRAMX), the SPDR Emerging Middle East & Africa ETF (GAF) and the VanEck Vectors Africa ETF (AFK).
The problem with Africa is that much of the continent is in political turmoil — which is why most investors won't consider it. That's the right decision for anyone with near-term and medium-term expectations.
However, I continue to think that very long-term portfolios — such as you may have for your children or a family trust — should include a diversified position in the more stable parts of Africa.
At some point, Africa should deliver lottery-sized profits — but it's unlikely to happen anytime soon. Our three African funds will take longer to mature and may even decline for an indefinite period. However, there is no greater long-term growth play than Africa, the biggest early-bird opportunity on the planet.
Overall, I feel strongly that long-term portfolios should include emerging market funds. They are particularly well-suited for retirement accounts and family trusts.
Jim Powell is editor of Global Changes & Opportunities.
Subscribe to Jim Powell's Global Changes & Opportunities Report here…
About MoneyShow.com: Founded in 1981, MoneyShow is a privately held financial media company headquartered in Sarasota, Florida. As a global network of investing and trading education, MoneyShow presents an extensive agenda of live and online events that attract over 75,000 investors, traders and financial advisors around the world.