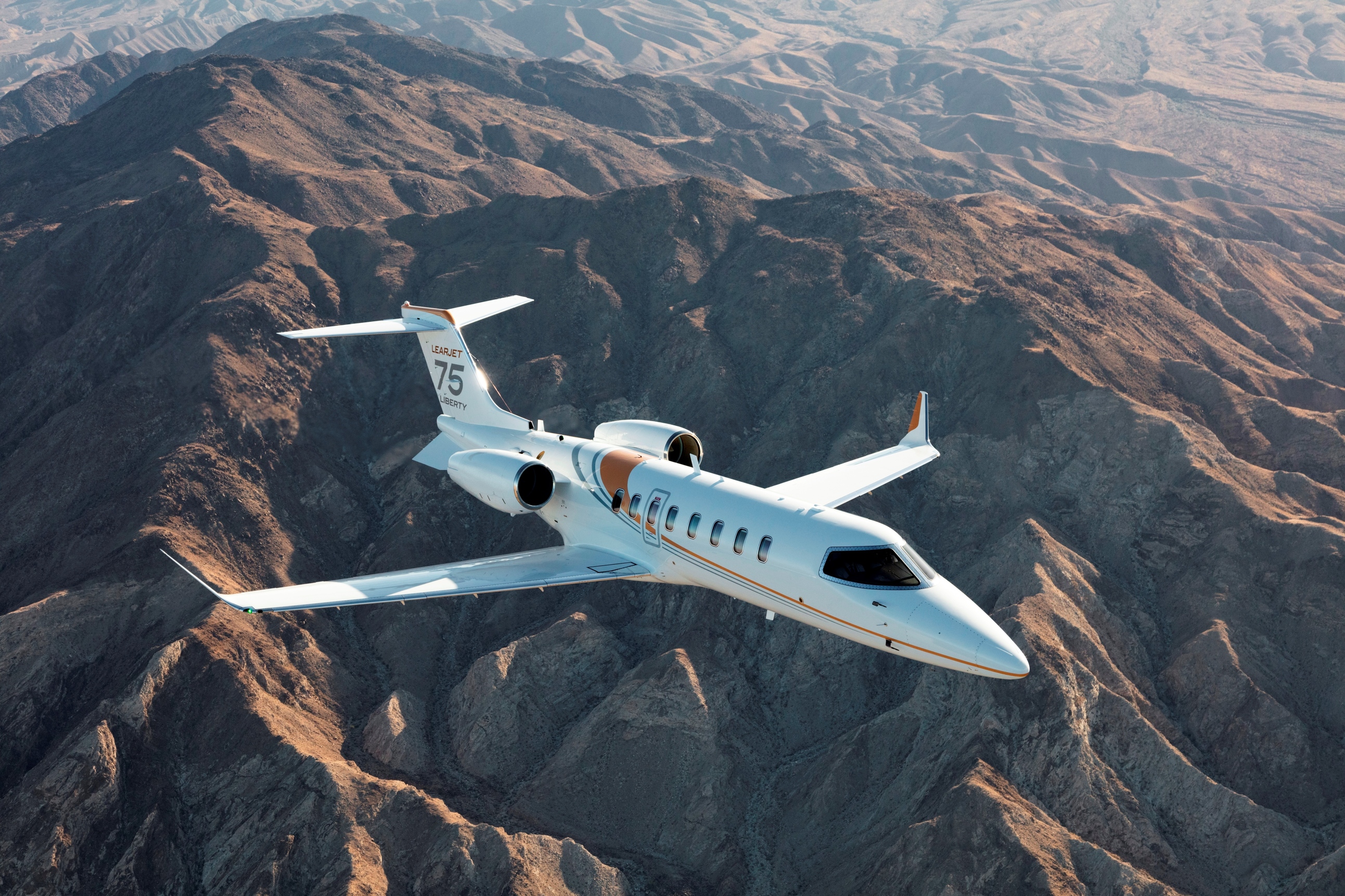 Image" Learjet 75 Liberty. Source: Bombardier
Bombardier Inc (TSX: BBD.B) plans to cease production of its iconic Learjet aircraft later this year in an attempt to improve its bottom line.
On Thursday, the Montreal-based business jet manufacturer also said it will eliminate 1,600 jobs in Canada and the US as part of a strategy to generate $400 million in annual cost savings by 2023.
The downsizing announcement came as Bombardier reported a net loss of $337 million, $0.18 per share, for the final quarter of 2020 compared with a net loss of $1.72 billion, $0.74 per share, a year earlier. Revenue for the quarter totaled $2.34 billion, down from $2.41 billion.
In a statement, chief executive officer Eric Martel said, while job cuts are always difficult "these reductions are absolutely necessary for us to rebuild our company while we continue to navigate through the pandemic."
The layoffs will include 800 people in Canada and 250 in Wichita, Kansas, where the Learjet is made, leaving the company with about 13,000 employees, Reuters reported.
The Learjet, which was among the first private luxury planes, first flew in 1963. More than 3,000 have been built since, but in recent years production of the plane has slowed to about one a month.
Bombardier said it will continue to support its Learjet fleet and existing jets will be in service for many more years.
"The iconic Learjet aircraft has had a remarkable and lasting impact on business aviation," Martel said. "Passengers all over the world love to fly this exceptional aircraft and count on its unmatched performance and reliability."
"However, given the increasingly challenging market dynamics, we have made this difficult decision to end Learjet production," said Martel.
Doing so, the company said, will enable it to focus on the more profitable Global and Challenger series of midsize and large-cabin, long-range business jets, along with expanding its services businesses.
Bombardier, which has become a pure-play business jet maker after completing the sale of its rail division to Alstom SA (OTC US: ALSMY) last month, reported a 19.7% decline in business aircraft deliveries in 2020, from 142 to 114 units.
Martel said he expects 2021 to be a transition year, with business aircraft revenue better than 2020, but cautioned that a full market recovery was tough to predict since it depends on travel restrictions being lifted and borders reopening.
_____
Source: Equities News