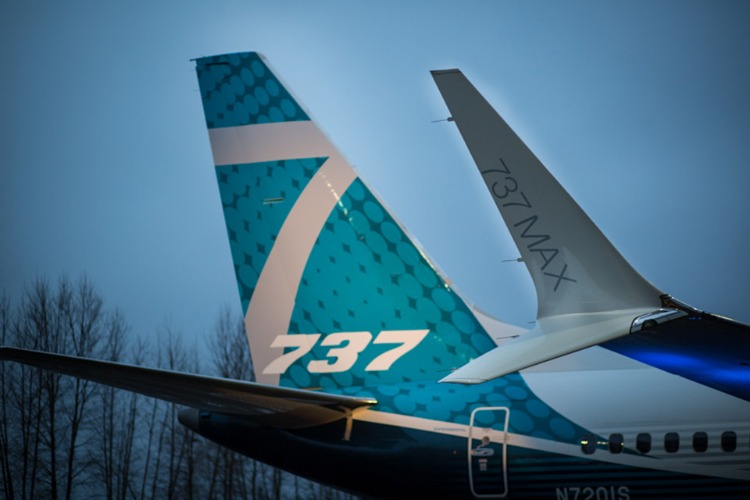 Image: Boeing
Linda J. Popky, Founder of Leverage2Market Associates
The aviation world is in free fall in the wake of Sunday's crash of a brand new Ethiopian Air 737 MAX 8 plane, killing 157 people. Early indications are the incident bears at least some resemblance to the crash of a similar Lion Air 737 MAX8 plane last October, which took 189 lives.
While it's too soon to know the definitive cause of this latest disaster, it's highly unusual for two brand new airplanes, flown by experienced pilots of airlines known to be safety conscious, to fall out of the sky like this. The odds of two brand new aircraft of the same make and model randomly crashing within five months of each other are something like 1 in 10 billion.
Boeing BA maintains its aircraft are safe. And for the most part, they're right. In spite of these fatalities, air travel remains one of the safest possible modes of transportation. But that's not what's on the minds of the flying public, government regulators, or the media. Since Sunday, every country in the world except the US and Canada, has restricted the movement of 737 MAX 8 planes within their air space.
Perception is reality. While the aviation experts examine black boxes and scour the crash site for clues, it's Boeing's reputation that's at stake here. They've already delivered 350 MAX 8 planes, but there are more than 5000 more on order. That means hundreds of billions of dollars of orders are at risk, not to mention the $28 billion of value the stock has lost since Sunday, and of course the loss of hundreds of lives.
Other industry leaders have been hit with similar crises.
In 1982, Johnson & Johnson recalled 56 million bottles of Tylenol after seven people in Chicago died from ingesting poisoned tablets. The tampering happened at the retail level—not in J&J factories. Still the company took immediate decisive action. Sales losses were minimal, the brand continued to thrive, and J&J's stock price did not suffer.
In June of 1994, a college professor discovered a flaw in Intel's flagship Pentium chips that could cause incorrect calculations. Intel downplayed the error for months, finally agreeing to recall all defective processors in December of that year, at an earning hit of $475 million.
In 2010, California utility PG&E was found criminally responsible for the deaths of 8 people in a gas line explosion in San Bruno. Sparks from downed PG&E transmission lines were blamed for 17 of 21 major CA wildfires in 2017. The utility promised to take aggressive action to trim trees, replace outdated equipment, and proactively shut down power in high fire danger zones, but didn't follow through. They recently admitted PG&E equipment was the likely cause of the 2018 fires in Paradise, CA that killed 80 people and caused over $16 billion in damage.
Johnson & Johnson emerged from their crisis pretty much unscathed. Intel survived but at a cost of nearly half a billion dollars. PG&E is in bankruptcy and will likely emerge a much different, smaller company as a result.
Given this kind of crisis, we'd all like to be Tylenol and not PG&E. Here are the steps Boeing should take:
Immediately order all 737 MAX 8s to be taken out of service. Most of them are grounded due to government action at this point anyway. The longer these planes fly under a cloud of suspicion, the greater the angst and hysteria surrounding the company.
Aggressively gather everything possible to determine what's going wrong. While the NTSC and others are analyzing black boxes, Boeing should be reviewing data from every single MAX 8 flight, interviewing pilots who have flown the plane, talking to those who maintain it, working with representatives of each airline customer to be part of the solution. The goal is not to assign blame but to focus on getting to a solution. If you are doing this now, you need to be more public about it.
Create a "tamper proof" fix. This might mean adding a warning mechanism for detecting problematic automatic function, creating a "kill switch" that can immediately shut down the process if the pilot feels he can't control the plane, or something else. This fix may not be necessary 99% of the time, but 99% of the time we don't need plastic seals on over the counter drugs, either.
Rollout a retrofit program for each plane in service. Upgrades should occur at no cost to the airlines, regulators, or the flying public. Boeing should commit to doing what's necessary to make things right, as soon as possible.
Take a public stance of humility. Don't tell us how safe your planes usually are. Tell us what you are doing to make them even safer and to ensure incidents like this won't happen again. Create an accountability plan. Stake management jobs and bonuses on getting this right. Then keep us informed on the progress being made to meet these goals.
Develop a process to prevent these problems from occurring in other new models. Whatever testing has been done previously, it wasn't enough. How will you uncover possible fatal scenarios like this in the lab, rather than in the sky?
No one wants Boeing to go out of business. Flying is a part of modern life and we don't expect to give it up. We just all want to feel Boeing jets are as safe as could possibly be.
It's time for Boeing execs to make the tough calls to change perception. Maybe they should take two Tylenol first.
---
About the Author: Linda J. Popky, founder of Leverage2Market Associates, is an award-winning Silicon Valley-based strategic marketing expert who is the author of the book Marketing Above the Noise: Achieve Strategic Advantage with Marketing that Matters. Follow her on Twitter at @popky #mktgabove.