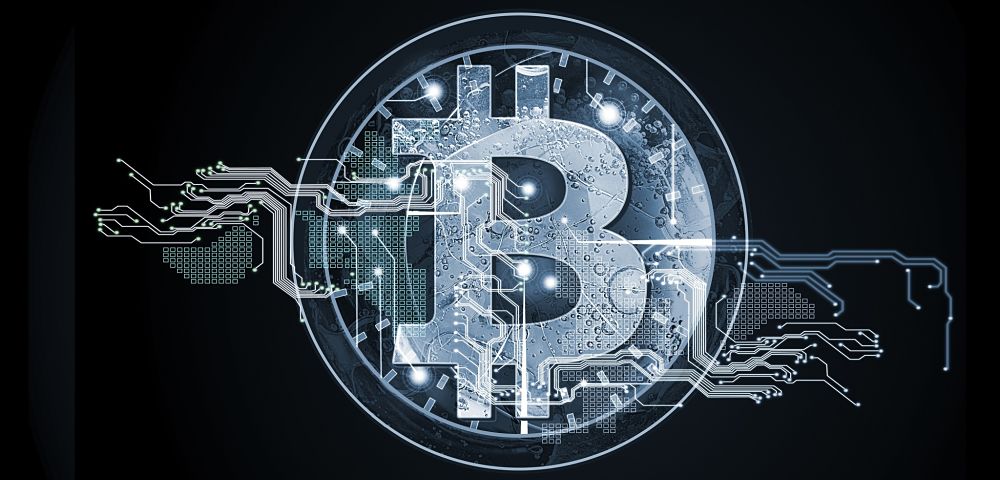 Digital currency bitcoin is down sharply since January, falling in half this year. This bitcoin crash wasn't the first, and it won't be the last. But I see no evidence of a total collapse in cryptocurrencies, as some critics have predicted, suggests Mark Skousen, editor of Forecasts & Strategies.
Moreover, blockchain technology is in its infancy. We are invested indirectly in the cryptocurrency and blockchain revolution via NVIDIA (NVDA) and Ark Innovation ETF (ARKK), an actively managed exchange-traded fund.
Cryptocurrency mining, which requires graphic chips (called GPUs), accounts for $220 million in NVIDIA revenues this year, or about 5% of total sales. That number could increase in 2018 and beyond. But GPUs are more readily used in gaming devises, which are growing in popularity.
At the Las Vegas Consumer Electronics Show, the CEO of NVIDIA announced its latest advances in artificial intelligence (AI) in self-driving cars. Jensen Huang told an enthusiastic audience that NVIDIA is partnering with Volkswagen and Uber to develop the most advanced self-driving vehicles.
Wall Street analysts recognize NVIDIA as the leader of the second new tech revolution. Fortune magazine named Huang 2017 Business Person of the Year. The Silicon Valley company holds gaming enthusiasts spellbound with its graphics processors.
This year, NVIDIA has pivoted largely to automotive innovation, tackling the intense computational challenge presented by self-driving cars. The stock price is already ahead 21% this year and 43% since we recommended it in early August. Bank of America just raised its target price to $275.
The Santa Clara, California-based tech company is known for its data center dominance in artificial intelligence, autonomous autos and cryptocurrency mining, which represents only a small part of its business. The stock is not cheap, selling at 57 times earnings, but the upside is still strong.
For those who want a broad, diversified way to invest in the creative disruption of the future, I recommend the ARK Innovation ETF, an actively managed exchange-traded fund which seeks long-term growth by investing in U.S. and foreign stocks whose theme is disruptive innovation.
Among the many stocks held by ARKK are Twitter, Facebook, Stratasys (3-D printing), Google, Netflix, Square Inc., Illumina (genome sequencing), NanoString Tech, Baidu, Tesla, NVIDIA and, yes, even bitcoin! The ETF has been a steady gainer this year, and I expect that trend to continue into 2018.
Meanwhile, Microsoft (MSFT) is also testing blockchain technology with the IOTA Foundation, a German nonprofit that oversees its virtual currency called IOTA. Unlike other cryptocurrencies, IOTA allows users to buy, sell and share data without transaction fees.
It is involved in a two-month pilot program with Microsoft, but I wouldn't be surprised to see it expand rapidly beyond that. Like other big tech firms, Microsoft it is expected to benefit from the new tax law. Microsoft is up nearly 8% so far this year, with a current market cap of $712 billion.
According to two Wall Street analysts, Canaccord and Evercore, the giant tech company is capable of becoming a trillion-dollar market cap by late 2019 or 2020. Office 365 and its commercial cloud are the main drivers.
Mark Skousen is editor of Forecasts & Strategies.
Subscribe to Mark Skousen's Forecasts &Strategies here…
About MoneyShow.com: Founded in 1981, MoneyShow is a privately held financial media company headquartered in Sarasota, Florida. As a global network of investing and trading education, MoneyShow presents an extensive agenda of live and online events that attract over 75,000 investors, traders and financial advisors around the world.