BlackLine is Solving Accounting, One Fortune 500 Company at a Time
Stephen L Kanaval Follow |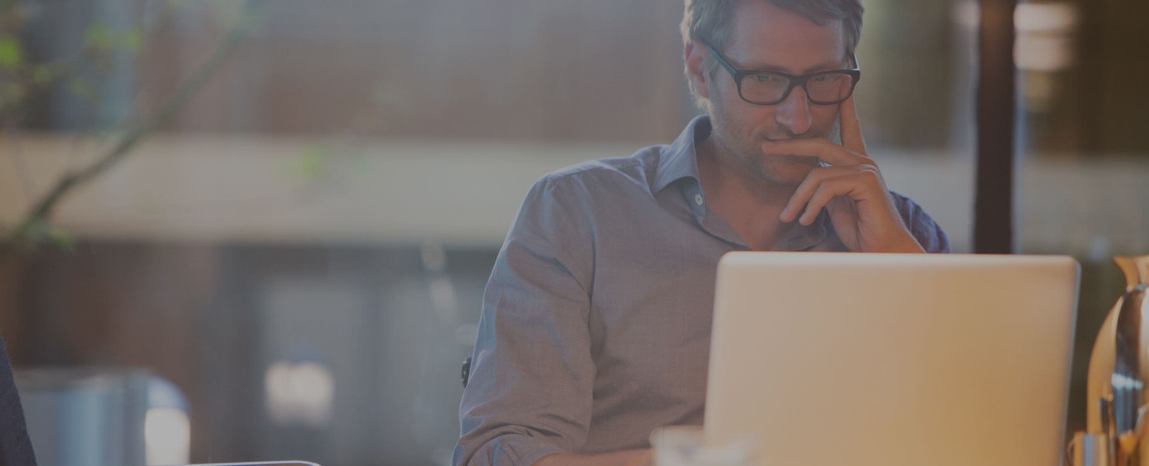 Source: BlackLine
The accounting software market was valued at $12 billion in 2019, according to Mordor Intelligence. By 2025, it is expected to reach $19.5 billion, a CAGR of 8.5%. Mordor attributes the growth to the parallel expansion of cloud computing. In the same report, 50% of polled enterprises said that cloud-based solutions were ideal, citing lower costs, agile technology and faster deployment as the major deciding factors.
The digital transformation of accounting practices is sweeping across corporate America, and BlackLine has been one of the biggest beneficiaries. BlackLine counts some 36% of the Fortune 500 as customers. For example, BlackLine's cloud-based solution helped Coca-Cola standardize its reconciliation process, which used to take "more than 800 associates spending 14,000 hours a month." After working with BlackLine, Coca-Cola reduced the number of employees involved in reconciliation by 55% and saved $600,000 per year through increased productivity, according to Coca-Cola's Eamonn Matthews, Business Process Lead–Accounting and Reporting.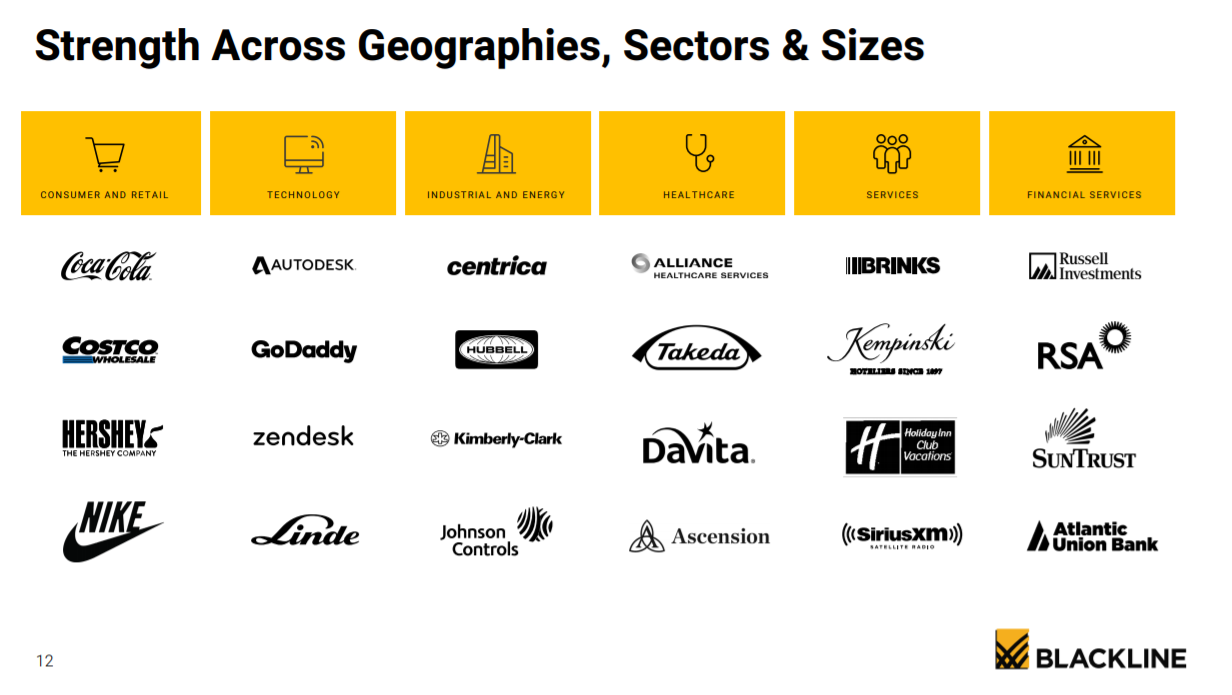 Source: BlackLine Investor Presentation
This particular area of the reconciliation and the financial close, or the process in accounting of reducing nominal accounts to zero, has become BlackLine's niche. The company has claimed a leadership position in this area, and working with blue-chip companies such as Coca-Cola has only cemented its standing. Moreover, BlackLine believes it has only started to tap the financial close market. In its investor presentation, the company sees the full market size to be comprised of 165,000 customers, taken from data compiled by Frost and Sullivan. To date, BlackLine has only tapped 3% of this market.
BlackLine not only delivers a software-as-a-service to its clients, but the company also helps enterprises completely re-engineer their overall accounting processes. CEO Therese Tucker, who self-funded the company after leaving her chief technology officer role at Sungard Treasury Systems, describes the company's business as not just SaaS, but as more of a "change agent" in the new era of digital accounting.
To Tucker's point, BlackLine's renewal rate ended Q4 2019 at 98%, and the company achieved a dollar-based net retention rate [1] of 110%. The company added 153 net new customers in Q4 bringing its total customer count to 3,024.
Additionally, on the conference call, leadership noted that the company closed the quarter with a record number of "large deals" ($100k or above) and also increased its international business by 42% year-over-year.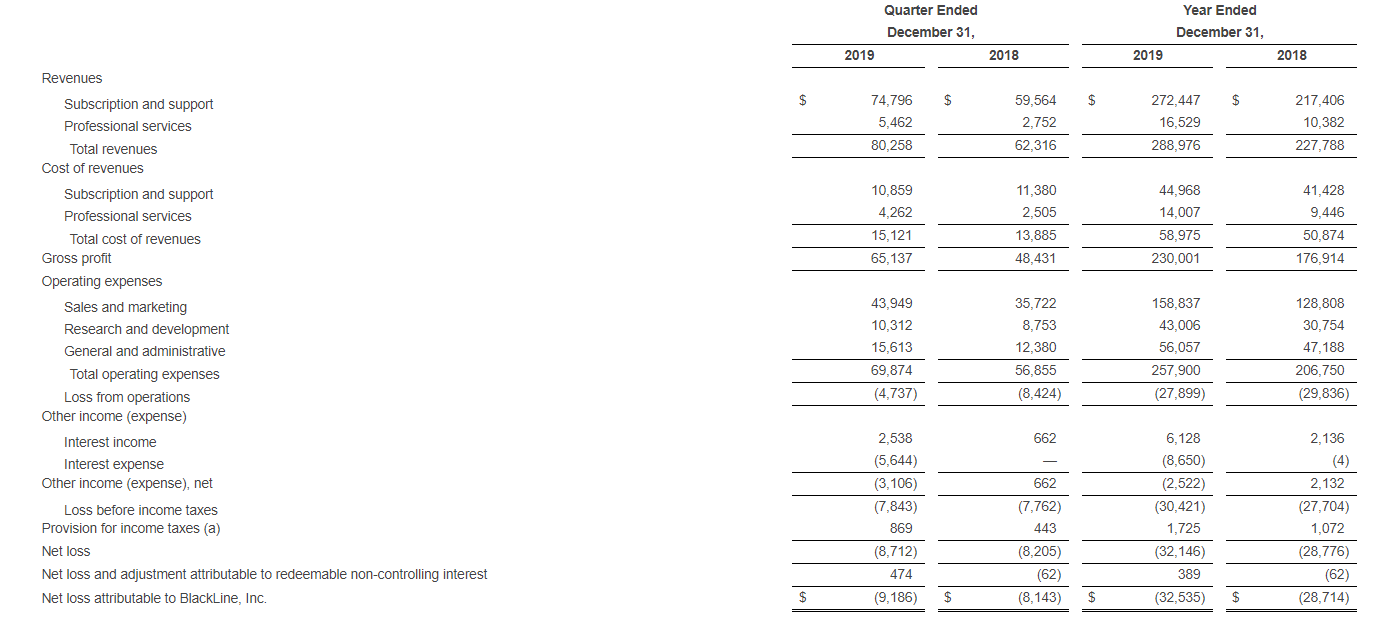 Source: BlackLine, Q4 Earnings
BlackLine's revenues for the fourth quarter grew 29% over the year to $80.3 million, ahead of Wall Street's estimate of $77.9 million. Gross margin was 83%, and the company achieved an 8% net income margin generating $29.7 million in cash from operations.
Subscribe to get our Daily Fix delivered to your inbox 5 days a week
Over the last year, the company's stock has slightly edged the S&P 500, gaining 22.76% compared to the index's 19.47%. The stock is up 22% YTD and has held up well amid the current weakness in technology stocks and the broader market. BlackLine shares are down about 3.5% since Friday's close, comparing favorably to the Nasdaq Composite, which is down over 6.0% this week.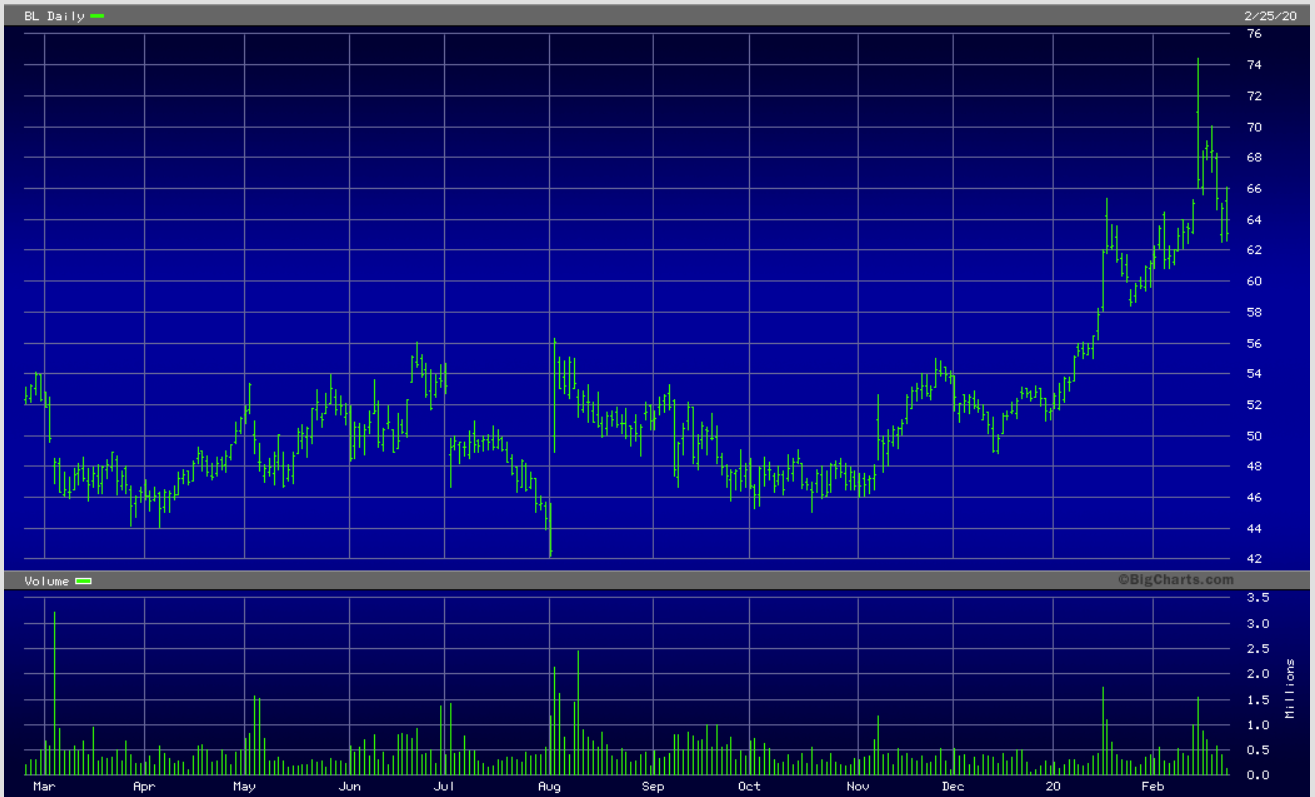 Source: Big Charts
One potential catalyst for this YTD rally is the ramping of the company's partnership with SAP. In November 2018, BlackLine announced a reseller agreement with SAP, the market-leading enterprise software company with more than 440,000 customers worldwide, but it has taken time for Tucker's company to integrate into the multinational behemoth. Recently, BlackLine announced three SAP-certified integrations with SAP S/4HANA, and other certified integrations compatible with earlier versions of SAP software. These integrations are important as they put customers at ease and lower project risks.
BlackLine will continue to tout its agreement with SAP—appearing at joint events around the world—because it gives the company's product a stamp of approval from one of the most respected Enterprise Resource Planning (ERP) software companies in the world. In an interview on Bloomberg TV, Tucker mentioned Japanese and Nordic companies being the next targets for BlackLine.
In conclusion, BlackLine performed admirably in 2019 by nurturing partnerships and impressing Fortune 500 customers. These factors make the company an attractive acquisition target for a larger ERP like SAP or Oracle. SAP's Chief Executive Bill McDermott recently told the German newspaper, Frankfurter Allgemeine Zeitung, via Yahoo Finance, that he wants to double the company's market value by 2023. In my opinion, with a market capitalization of $3.6 billion, BlackLine makes a lot of sense for SAP as a snap-on acquisition. The two companies already have a string of integrated products, and Tucker's company would help SAP streamline the financial close for clients and bring those revenues in-house.
_____
Equities Contributor: Stephen L. Kanaval
Source: Equities News
DISCLOSURE: The views and opinions expressed in this article are those of the authors, and do not necessarily represent the views of equities.com. Readers should not consider statements made by the author as formal recommendations and should consult their financial advisor before making any investment decisions. To read our full disclosure, please go to: http://www.equities.com/disclaimer.
Market Movers
Sponsored Financial Content