Bitcoin Volatility Fails to Dissuade Merchants on Crypto Take Up
David Jackson, MBA Follow |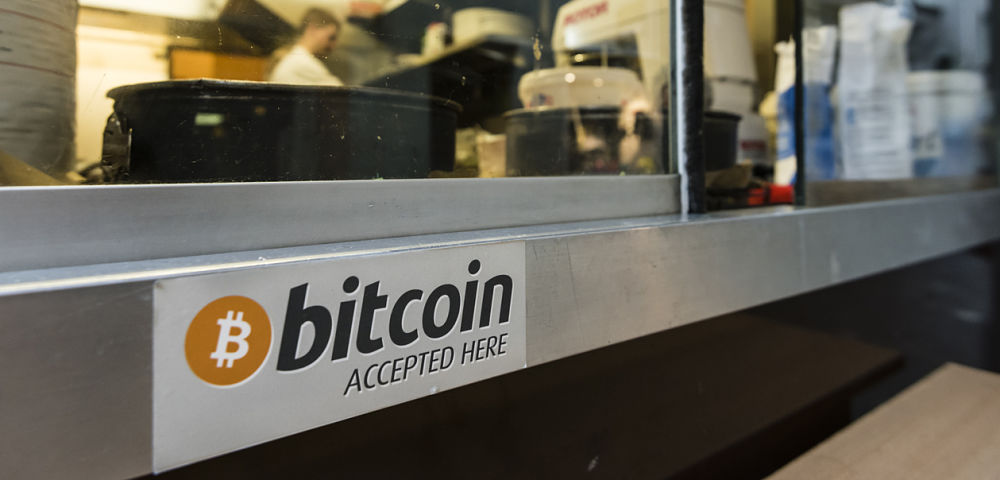 As the price of Bitcoin heads towards the $8,000 mark, questions remain over the future of Bitcoin. Recent regulation clamp downs, heavy price declines and government declarations that bitcoins should be treated as a commodity rather than a currency, have, if not burst the bubble, at least pricked it a little. Japan, considered the spiritual home of Bitcoin, through its Financial Services Agency (FSA), has been reportedly been preparing to tell Binance, the world's largest cryptocurrency exchange with over $1.8 billion worth of cryptocurrency exchanged daily, to cease operations in Japan until the necessary regulatory rubber stamp has been given.
Whilst the recent sharp declines asked some serious questions of bitcoin and other cryptocurrencies, the future is not as apocalyptic as some have made out. Earlier this week, Twitter (TWTR) founder Jack Dorsey told The Times "The world ultimately will have a single currency, the internet will have a single currency. I personally believe that it will be bitcoin,"
Subscribe to get our Daily Fix delivered to you inbox 5 days a week
And Jack, a bit of a bitcoin evangelist himself, has good reason to see a positive future for Bitcoin. Lately, merchant adoption has been steadily increasing for the bitcoin cash (BCH) ecosystem, enabling integration with loadable Visa debit cards. There has been major merchant growth in Europe, North America, Asia and South America, with volume increasing for Bitpay at 328% year-over-year from 2016. BitPay's merchants alone are in receipt of over $110M in bitcoin payments every single month.
Is Bitcoin as a Commodity Scaring Merchants?
The debate over whether Bitcoin is an asset or a currency rumbles on, putting off many merchants from accepting. Governments and regulators are slowly starting to treat Bitcoin as a commodity which although is pushing some merchants away from Bitcoin, is actually pushing some merchants towards the world of cryptocurrency. The smarter merchants of every size are embracing blockchain technology. They see the opportunities that the technology brings. Peer-to-peer transactions are becoming more commonplace in everyday parts of life. Drain Doctor New York, a mid-sized plumbing company based in Greenwich, CT recently embraced the blockchain revolution and only sees good. "we started taking cryptocurrency as payment a while ago and payments are increasing. We've had a few bitcoin payments when prices were as low as $3k and we sold some at $15k so we love crypto here"
And it isn't just plumbers that are embracing the Crypto revolution. Major companies like Paypal (PYPL), Shopify (SHOP) and Expedia (EXPE) lead the charge on bitcoin acceptance. Forex trading, valued at 3 trillion dollars a day can be done entirely in crypto, and now with the advancements in wallet technology, more and more people have the ability to pay for everyday groceries at their local convenience store entirely in crypto.
When you have a situation where both the 'big boys' and the 'little guys' are taking up the technology, you know there is a future and that Bitcoin is going to be around for a good while longer.
DISCLOSURE: The author owns Bitcoin

---
The views and opinions expressed in this article are those of the authors, and do not necessarily represent the views of equities.com. Readers should not consider statements made by the author as formal recommendations and should consult their financial advisor before making any investment decisions. To read our full disclosure, please go to: http://www.equities.com/disclaimer.
| Symbol | Last Price | Change | % Change |
| --- | --- | --- | --- |
| AAPL | | | |
| AMZN | | | |
| HD | | | |
| JPM | | | |
| IBM | | | |
| BA | | | |
| WMT | | | |
| DIS | | | |
| GOOG | | | |
| XOM | | | |
| BRK.A | | | |
| FB | | | |
| JNJ | | | |
| WFC | | | |
| T | | | |
| NFLX | | | |
| TSLA | | | |
| V | | | |
| UNH | | | |
| PG | | | |