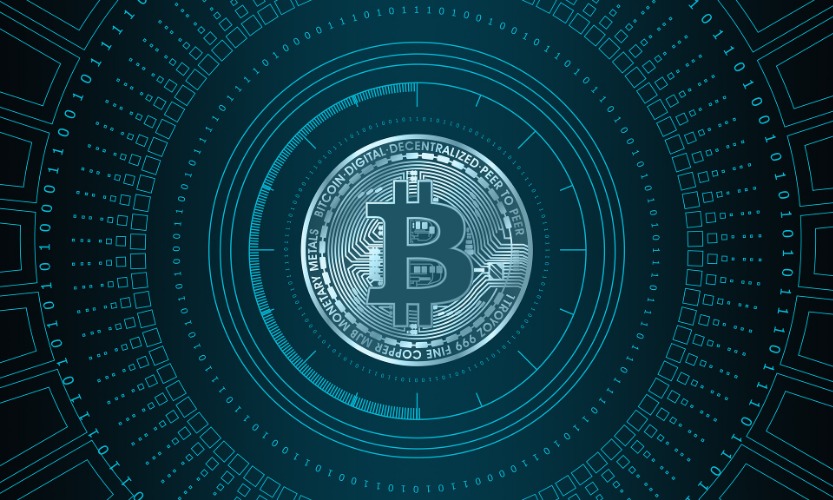 Image: Pete Linforth, Pixabay
Bitcoin prices started to breakdown around Thanksgiving 2018 after holding the $6000 support level for much of last year. The turkey week breakdown ruined many holiday meals for investors who bought coins higher but were trying to hold on. That breakdown shook out many retail investors who finally threw in the towel as prices languished below this important $6000 level for all of 2019. Bitcoin shook out everyone, and now shortsellers will be the opening catalyst as prices head back to this important $6K floor.
Todays rally is led by short sellers' algos who were forced to cover above $4500, and if you didn't get out of the way quick, the bullish train just ran you over. There are many shorts waking up this morning asking WTF? Welcome to the flight to quality asset of the future.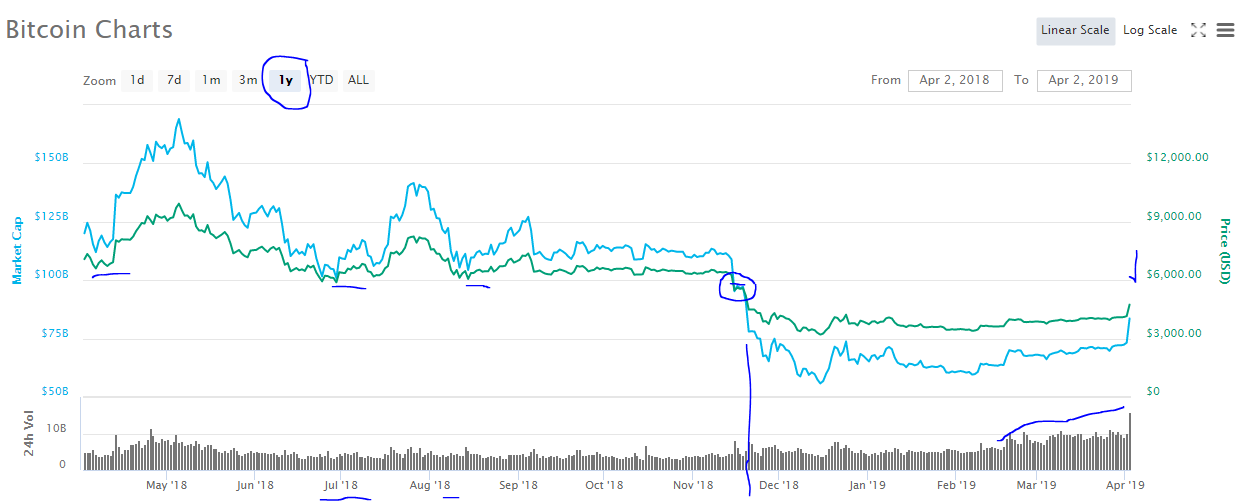 The important item to note on the chart above is the number of shortsellers betting the coin would fail against the $4200 level as you can see volume rising as we exit Q1 2019. The digital currency market (like many markets), trades technically when there are no fundamentals on which to lean, and Bitcoin and other digital currencies have lacked any real fundamental catalysts since the 2017 rally. In fact, the fundamentals in Bitcoin are confusing at best, and you are better off not looking at them until the market matures. This asset class is not a stock or a bond; rather, it is the flight to quality asset in waiting.
The important level for now will be how prices act at this $5500 level to the magic $6K resistance level where they broke down during turkey day 2018. I fully expect this upcoming rally will start a fire in the media cycle and get retail investors interested again. For now, this rally catalyst, and today's 15% rally, has to do with trading algos of the shorts who were forced to cover. This concept of too many bodies trying to fit through one door happens often in listed assets like stocks, bonds or commodities where short covering kicks off the rally drawing new buying. Anyone who was long from higher is now kicking themselves for having sold into the elongated exit that has occurred in Q4 2018 and in Q1 2019.
Get ready for another round of media cycle attention, a retail buying frenzy and the magic $6k now acting as a floor versus a roof 🙂