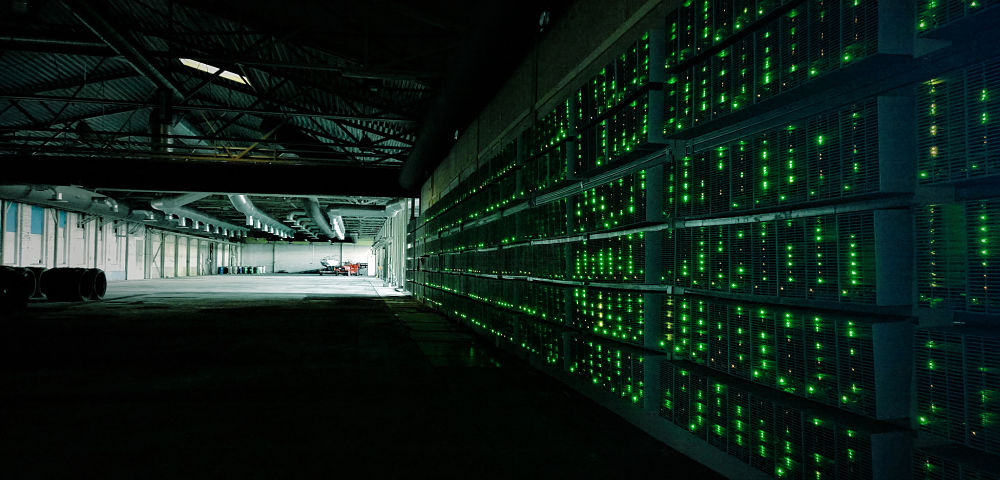 Image via Marko Ahtisaari/Flickr CC
Cryptocurrency giant, Bitcoin, is coming off of its worst month in three years. The cryptocurrency fell below the $10,000 threshold in the first month of 2018 after an array of bad news started to put pressure on the currency.
CoinDesk has the currency back over $10,000 mid-week but warns that the return above $10,000 may be short-lived.
The currency fell to $9,627 to a two-week low before rising back over the $10,000 mark. Investors fear going any lower than the $10,000 threshold may cause a sell off resulting in the cryptocurrency falling even further.
Sharp losses are expected when the currency falls to $9,780 and experts suggest the day's rally is a correction rather than the currency strengthening.
The currency has many lawmakers skeptical after a round of bad news. Nigeria, known for being the home of many online scams, recently led the round of bad news with the senate asking the country's central bank to investigate bitcoin and warn citizens of the potential dangers of the currency.
Lawmakers grew cautious of bitcoin following a Ponzi scheme from Russia's Mavrodi Mundial Moneybox (MMM). MMM has two million users, offering 30% monthly returns on investments before crashing. Administrators of MMM than encouraged anyone left in their user base to trade in bitcoin and not cash.
Trading has skyrocketed in the country with local exchanges emerging and over 1 billion naira traded in August 2017.
Kodak claimed that the company would be introducing their own cryptocurrency weeks ago after announcing a delay this week. KodakCoin was slated to be launched on January 31 with an initial offering that would raise as much as $20 million from the company.
Reports from a day earlier likely derailed the company's plans after the New York Times questioned the company's vetting process for their cryptocurrency partners.
Samsung (SSNLF) has made a splash with the announcement that the company will be making chips that are specifically designed for cryptocurrency mining. Bitcoin has disrupted many industries, including coin counter sorting machines and even the graphic card industry in recent weeks.
Graphics card manufacturers issued warnings to retailers to stop selling their products to cryptocurrency miners. The miners were found to be buying the entire stock of graphics cards in stores causing a shortage for consumers that want to purchase the graphics cards for gaming.
Samsung has specifically created a chip, known as ASICs chips, to help cryptocurrency miners mine Ethereum and Bitcoin.
South Korea has also uncovered $600 million in illegal cryptocurrency trades. The country's finance minister reassured the country's traders that there are no plans to shut down trading. He claims that the government's main task is to regulate exchanges rather than suppress cryptocurrencies.
Traders feared that an Asian crackdown on cryptocurrency would result in South Korea also putting harsh regulations on the industry.
Facebook also changed their policies for ads that ban any promotion of cryptocurrency. The social media giant fears that cryptocurrencies are being used to defraud people. Some of the ads on the company's site encouraged users to start using their retirement funds to invest in bitcoin.