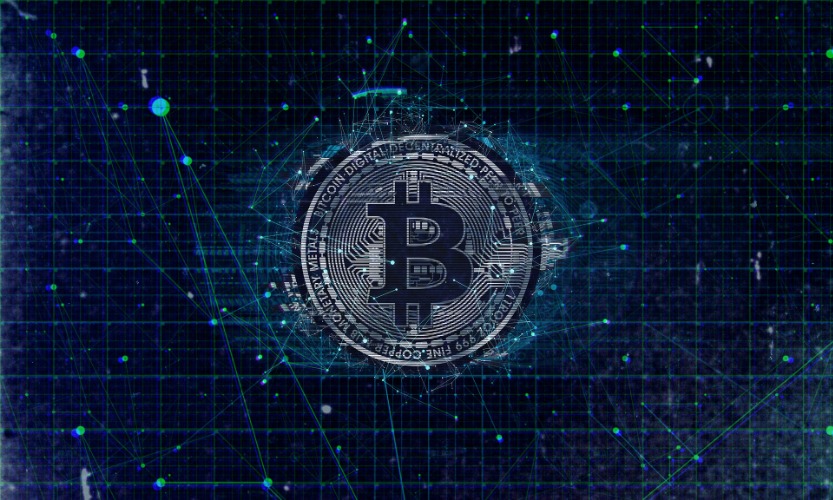 Any asset I have observed over the last three decades seems to follow this simple axiom: they move when you least expect it. It doesn't matter if it is a tech stock, a digital currency or an expiring option contract in gold futures. I think this is why they move, period, and if you talk to professional traders, the thing they try and develop is a counter-intuitive sense of markets when they swing to irrational levels.
Your instinct is a trading tool, not an emotion, and if you are ever to make any money investing you need to develop this tool.
You hear this often from pro's when they say, "only buy stock when there is blood in the streets" or "sell when your cab/Uber driver is buying."
These are all examples of speculative excess that drive upward or downward momentum to an extreme creating a frenzy. The consistent action from this extreme (when you look at any chart of the volume and price action like below) is that the highest volume occurs at the bottom and the top – take any historical turn in any market from Gold to Tulip Bulbs and you will see the greatest fools standing as the music stops without a chair.
But my favorite saying that constantly rings true is happening right now to Bitcoin. The trading axiom is, " Markets spend 85% of the time preparing to move – and 15% of the time moving."
Bitcoin is switching tracks from preparing to move to actually moving. The signs are everywhere.

The most unlikely scenario for all Digital Currency is that it rallies 100% from these prices, and BTC retraces to $10,000. And, personally, I believe this is exactly what it will do.
I see signs of capitulation everywhere, and with a new asset class it is important to pay attention to the cultural signals because trying to sort out the fundamentals of digital currency is rather impossible.
The single most important factor in any new or emerging market is price. Price. Price. Price. Everything you need to know is reflected in the price. You can look back at the volume to understand what is happening behind you, but watching the price action is the only real way to determine anything. Also, don't watch every tick, go back to what you do day-to-day.
It is actually a huge waste of time trying to sort out why XRP/Ripple would be better that the JP Morgan Digital Currency. We are simply not qualified. Everyone thinks there is some secret tip that they overhear that will sort out the fundamentals, and there is not. The only thing that matters is price, and when watching digital currency the only thing to watch in 2019 is Bitcoin.
I am not saying the other alt-coins are not invest-able. I'm saying the mothership price is all you need to write down in your daily ledger. It is OK to trade the altcoin's, but do not be distracted when Litecoin moves and Bitcoin doesn't move – forget that, just be long, establish some upper price targets where you think you would like to sell, and be prepared to risk the entire investment. Don't over trade them, just buy them and look away, and go back to what you do for a living. I know it is hard to do, but this is the counter-intuitive investing skill needed to establish a position and make sound investments.
You never need to buy the bottom or sell the top, if you do you are lucky (and to look for trading models that do this are silly at best). Investing is about trends and in 2019 in the new age of social media and the "new age" velocity of changing opinion we are riding high speed trains that stop in the station for much shorter periods of time.
Steve Kanaval $steve-kanaval
Portfolio Manager/Writer/ Market Analyst
You can email comments/ideas to [email protected] Thank You for reading 🙂
Steve began his career in the Trading Pits in Chicago making markets at the Chicago Mercantile Exchange (NYSE:CME) the Chicago Board of Trade and the CBOE in the early 80's. He ran the Morgan Stanley Derivative Prop Trading for the firm specializing in Index Arbitrage. He continued his career as a Trader/Portfolio Manager for multiple Hedge Funds during the Internet Boom of the 90's managing large portfolios. Steve is known as an expert in MicroCap Technology Stocks and the emerging Digital Currency markets as a Portfolio Manager for his Family Office. Steve has managed portfolio's in volatile asset classes for 3 decades as a commodity trader, hedge fund manager and digital currency trader and miner. Steve is one of the few managers who publishes his views on the asset classes in a public forum and has published articles simplifying these complex and volatile assets for readers. His work is published on multiple sites including Bloomberg, Equities.com, Hacked.com, CryptoCurrencyNews as a paid contributor. His work includes research, journalism and archived video on important market volatility related to stocks, digital currency and other volatile misunderstood asset classes. He offers a humorous, unique insight and the related back stories and drivers for readers interested in volatility and emerging market assets.