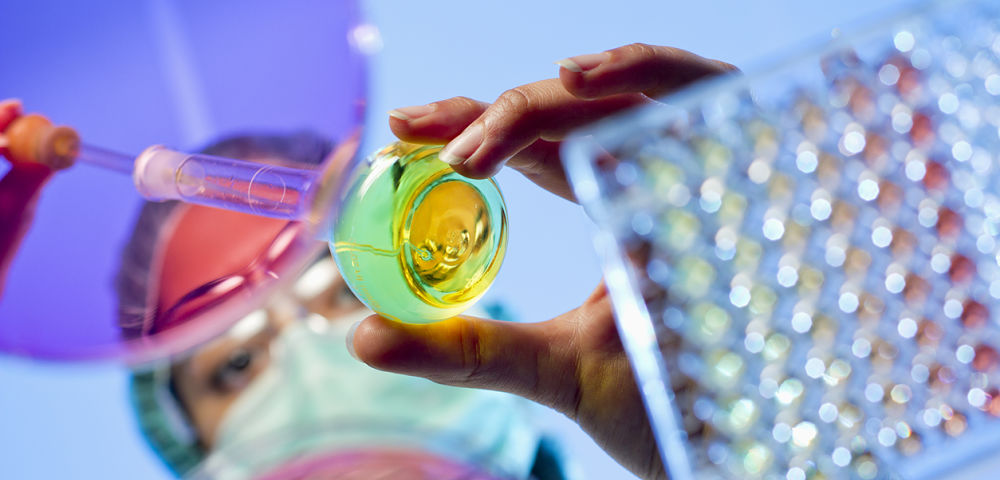 The cancer world was a little slow this week, with much of the focus on the partnering activities of Johnson & Johnson JNJ. They exited two cancer programs with Geron Corp GERN and Aduro Biotechnology ADRO, only to turn around and get into a big collaboration in gene therapy, signaling an exit from oncology in this particular space. I discussed the lessons we can learn from this news and cancer investing in general over on Invest Against Cancer.
But there was definitely some news to talk about this week, as well. Here are some highlights!
1) Clovis Oncology Gets a Breakthrough Therapy Designation
Clovis Oncology CLVS has had a shaky growth trajectory since their first approval of a PARP inhibitor back in 2016, as competition with AstraZeneca AZN has curtailed the sales growth of rucaparib in ovarian cancer, and their hyped third-generation EGFR kinase inhibitor rociletinib failed spectacularly.
Clovis has moved beyond rociletinib now, but they are still struggling to differentiate rucaparib from the burgeoning pack of PARP inhibitors, which include olaparib and niraparib, with approval of talazoparib on the horizon. So it was welcome news when Clovis announced that rucaparib has been granted Breakthrough Therapy designation by the FDA, signifying that the agency has seen early results that are very compelling. This designation was granted for the use of rucaparib in the treatment of metastatic castration-resistant prostate cancer that carries a BRCA mutation.
To be fair, olaparib has been explored in this setting for quite a while, and they garnered their own Breakthrough Therapy designation here a few years ago. But the news means that rucaparib may not be far behind, despite olaparib's strong head start in the field. And certainly being able to compete where there are only two PARP inhibitors would mean being able to accelerate sales of rucaparib and help Clovis reach a break-even point.
Now, we need to look forward to this year's ESMO meeting, where the findings that led to Breakthrough Therapy designation will be presented for the first time.
2) Seattle Genetics Moves the Chains Further for Their Flagship Franchise
Seattle Genetics SGEN and Takeda TKPHF have built a blockbuster franchise out of the antibody-drug conjugate brentuximab vedotin (branded Adcetris), and the sales of this drug have sustained Seattle Genetics's growth through several tumultuous years. So far, the company has struggled to branch out with a new approved agent, so they have been forced to rely on growing the approved label of brentuximab to make ends meet.
However, this has been a fruitful venture, as the drug was approved for CD30-positive cutaneous T-cell lymphomas, pushing it beyond the bounds of relapsed Hodgkin lymphoma. The bigger coup was approval for brentuximab vedotin as part of first-line treatment for Hodgkin lymphoma, based on the strong results from ECHELON-1.
Now, we have word that the sequel trial, ECHELON-2, is also a positive study for brentuximab vedotin. Seattle Genetics substituted out the vincristine in the CHOP regimen for brentuximab vedotin in patients with peripheral T-cell lymphoma, and this led to improved progression-free survival without a substantial increase in toxicity. Patients also experienced a 34% improvement in overall survival.
So we can expect that these results will lead to a pretty quick FDA submission and approval, and I'm going to be looking forward to seeing the full findings at this year's ASH meeting. Of course, this disease is quite rare, even compared with Hodgkin lymphoma, but every step forward that the company can take with brentuximab vedotin is a positive.
3) Regeneron Joins the Big Five with a New Immune Checkpoint Inhibitor
There has been a rumbling for a little while about the immune checkpoint inhibitors, particularly in the realm of anti-PD-1/PD-L1 antibodies. Since last year, we've had five such agents approved across various indications in cancer, and this has led to a lot of confusion as the markets seem to saturate, and as clinical trials proliferate and draw all the air out of the room.
Of course, these immune checkpoint inhibitors have been shown to be highly effective for a variety of different cancer types, and they're landing billions and billions of dollars in sales every quarter. So the rumble is that the five approved antibodies would not be the last. We're seeing an outcropping of "me too" PD-1 inhibitors coming from outlets like Novartis NVS, Beigene BGNE, and Regeneron REGN. The latter company's antibody, cemiplimab, was the most advanced in clinical trials, and it looked like it would be the first one of the new set to be approved.
And so it is. Regeneron and their partner Sanofi SNY announced that cemiplimab has been approved for cutaneous squamous cell carcinoma, an uncommon form of skin cancer for which very few treatment options exist.
This marks the sixth immune checkpoint inhibitor to enter the market, putting Regeneron into the big contest. This is pretty big for the company, since they don't have many assets in oncology. And if they play their cards right, cemiplimab could come to be an important player in various forms of cancer, and we might come to know them for their work in cancer research in a few years.
Regeneron is exploring the use of cemiplimab in a total of eight clinical trials, including in lung cancer, myeloma, oropharyngeal cancer, glioblastoma, and ovarian cancer. This whole space is about to get a lot more complicated!