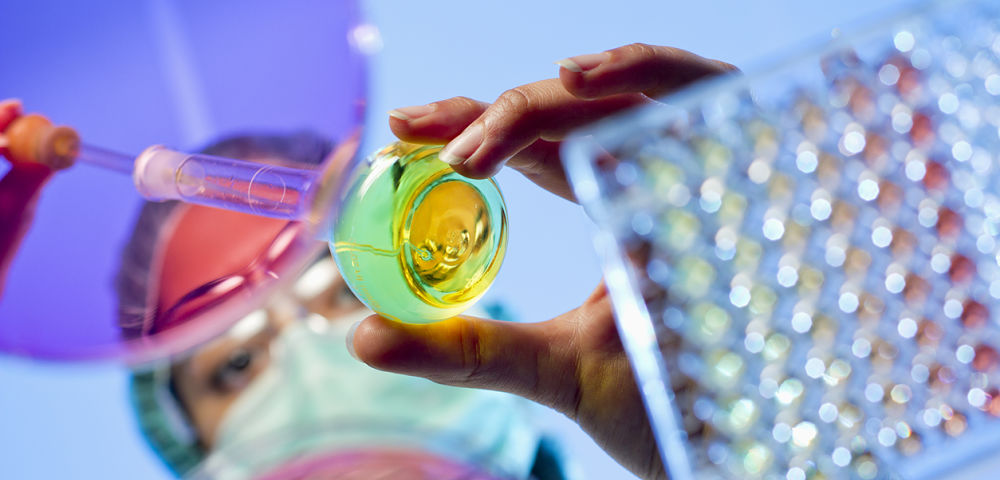 Every week, we see metric tons of news come out that can affect your cancer investing plans. My series, "3 Things in Biotech You Should Learn Today," focuses on helping readers keep up. But we can all use a little more help. This article covers the highlights from the world of cancer investing, in particular, with the goal of helping you pick out the most important news of the week. If you missed last week's highlights, please feel free to check those out!
Karyopharma KPTI is a current clinical-stage biotech darling, with their nuclear export inhibitor selinexor lighting up the oncology world with its possibilities. Selinexor is exciting because it offer a distinct mechanism of action. And that always fires up the imagination, especially when it shows signs that it is working. On May 28, the big highlight in 3 Things was the striking of a deal with Chinese biotech Antengene.
This deal does a few things for Karyopharm. First, it provided a decent $12 million upfront payment to the company. It also includes $150 million in potential milestones. But it also gives Karyopharma a big in with the Asian market. Asia is a notoriously insular market for drugs, so it was unlikely that Karyopharm was going to break in on its own.
The deal also helps Antengene, who gets access to a potent new drug. To me, this one is a win-win. Karyopharm stabilizes their cash position (which stood at $35 million at the last quarterly filing), and they get potential royalties in a market with massive potential.
It improves my forecasting for Karyopharm significantly, and I would seriously consider this company for a second look.
Eisai ESALY has been a small player in oncology despite having an approved drug for quite a few years. They have a kinase inhibitor, lenvatinib, approved for a few indications. But renal cell carcinoma is one of those, making it one of approximately 7 similar agents. Lenvatinib is also approved in thyroid cancer. It's an important indication, but not a huge money maker.
But Eisai made waves last year when it started presenting data from REFLECT, a phase 3 study comparing lenvatinib to sorafenib in patients with advanced liver cancer. This was all part of a ridiculous year for liver cancer management, as it went from having just one drug approved, to having 2 approved and 3 more on the precipice. I figured, for sure, that the lenvatinib new drug application would go through without a hitch.
For the most part, I was right. But then we saw that the FDA delayed the PDUFA action date from May 24 to August 24. Eisai did not divulge the reason for this delay. But it shocks me for two reasons. First, REFLECT showed pretty definitive evidence that the lenvatinib is a winner in liver cancer, at least on par with sorafenib. Second, lenvatinib has been around for 7 years now, and we have that much experience with the safety and efficacy of the drug. Oftentimes, manufacturing concerns cause these delays. But I honestly cannot fathom what caused this one, given the drug's history.
On May 30, we covered 3 very big pieces of news. The biggest was certainly Roche's RHHBY announcement that their IMpower130 study met both of its coprimary endpoints, overall survival and progression-free survival. This study looked at the combination of Roche's PD-L1 drug atezolizumab and two chemotherapeutic agents. In a way, this study is analogous to Merck's MRK KEYNOTE-021 cohort G, which led to the approval of pembrolizumab plus chemotherapy for patients with non-small cell lung cancer.
This positive data indicates to me that it won't be long before we see atezolizumab get the nod here. And there could be residual benefit for Celgene, as well, since IMpower130 included their drug, nab-paclitaxel (branded Abraxane).
The other big news was regulatory. Clovis Oncology finally got its PARP inhibitor rucaparib approved in Europe for treatment of patients with platinum-sensitive, relapsed, BRCA-mutant ovarian cancer. How much will this impact the company? That's anyone's guess. Rucaparib faces a crowded field in Europe, and it must also compete with the other PARP inhibitors being approved in earlier treatment lines as maintenance therapy. Will clinicians want to use rucaparib after a prior round of PARP inhibition?
Finally, Loxo Oncology LOXO announced that their new drug application for larotrectinib was accepted by the FDA with priority review status. Now, we will officially know about the approval status by November 26. I, for one, am very excited about this one, and if you read my articles on Loxo Oncology, you already know that I expect this drug to get approved, even though it's only based on phase 1/2 trial data. Needless to say, Bayer also sees this as good news, since they own most of the rights to larotrectinib.
This edition dealt prominently with recent news from Northwest Bio NWBO. They announced the publication of blinded data from their study investigating DCVax-L in glioblastoma. As it turns out, the technique seems to be doing some good for patients. A total of 90% received this therapy at some point in the study. And the median overall survival for the entire patient population is 23.1 months. Consider the Stupp protocol gives on the order of 15-17 months overall survival, this could be a an important improvement.
But we must take care. This unorthodox style of reporting the results can do a lot for hype, but it won't drive legitimacy to the company's science. That's why the company could not publish these findings in a more prestigious journal. Still, I feel this is a net positive development for Northwest Bio, and, perhaps, it is a sign that they are about to move past their missteps.
Meanwhile, Pfizer announced that their kinase inhibitor crizotinib has received Breakthrough Therapy designation from the FDA. In this case, this long-time standard in ALK-positive lung cancer appears to work in patients with MET Exon 14 abnormalities. This is very interesting news! Although less common than ALK or EGFR mutations, alterations in MET represent the next frontier for lung cancer research. To date, however, few drugs have emerged as strong-enough contenders to get really excited.
This news means that crizotinib gets to stay relevant for a while longer. Right now, next-generation ALK inhibitors like alectinib and ceritinib are taking over this space, with crizotinib left in the dust. Breakthrough Therapy designation in a different line means that crizotinib has more legs yet.
Investors seem to be ignoring the potential of biosimilars in oncology, by and large. These drugs are the sort-of "generic" forms of antibodies that were approved in settings like HER2-positive breast cancer and lymphoma. Roche has made an absolutely monstrous profit on the back of trastuzumab , bevacizumab, and rituximab. And now we're going to start to see this spread out among several companies. Amgen AMGN announced that their biosimilar trastuzumab was approved in Europe, which brings their approved count up to 2 in the oncology space. This is an easy tap into a market worth billions, and it's huge for Amgen that they're getting in this early.
The other big news in biosimilars came from South Korean firm Celltrion. They had trouble in the US last year, as FDA inspections of their facilities identified numerous record keeping and production issues. Even though their biosimilars proved safe and effective in clinical trials, the FDA decided to reject their applications. Celltrion has resubmitted their applications, which means they have likely addressed all of the ourstanding issues. An approval here would be a pretty big win both for Celltrion and their partner, Teva TEVA.
Conclusions
It was a pretty big week for biotech in general, and cancer in particular. And that doesn't even begin to cover the big news coming out of ASCO! We will be seeing a lot of impact come out of these news items in the next several months. So I would keep an eye on these firms. In the meantime, feel free to become a follower of mine on Seeking Alpha and join the conversation!
This article is a republication of a post I made on my website, Invest Against Cancer.