According to the CDC, each year more than 795,000 people in the US have a stroke, of which 610,000 first-time strokes. About 140,000 Americans die from stroke each year — about 1 out of every 20 deaths — and someone has a stroke every 40 seconds. About 87% of all strokes are ischemic strokes, in which blood flow to the brain is blocked. Healthcare costs related to stroke amount to an estimated $34 billion each year in services, medicines to treat stroke and missed days of work.
Biogen BIIB announced this morning that it has entered into an exclusive option agreement with TMS Co., a privately held Japanese biotechnology company, to acquire TMS's Phase 2 acute ischemic stroke candidate along with backup compounds. The agreement includes an upfront payment of $4 million for the option and an additional $18 million payment if Biogen exercises the option. TMS stands to receive up to $335 million from Biogen in potential development and commercialization milestones as well as tiered royalties.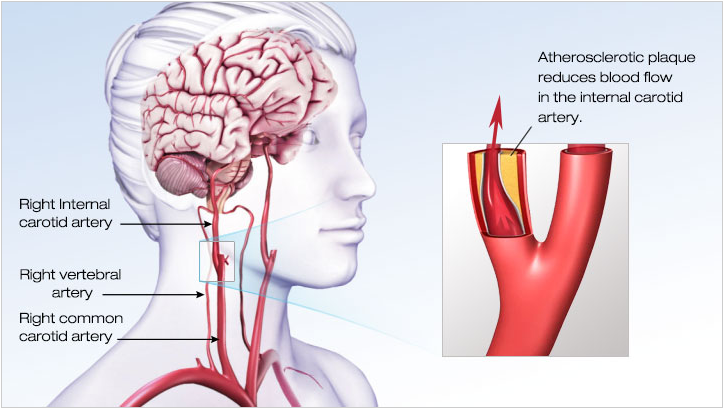 An ischemic stroke occurs when a clot or a mass clogs a blood vessel, cutting off the blood flow to brain cells. The underlying condition for this type of obstruction is the development of fatty deposits lining the vessel walls. This condition is called atherosclerosis. Source: American Heart Association.
TMS-007 is a small molecule plasminogen activator that is associated with breaking down blood clots. The compound is also believed to inhibit local inflammation at the site of the clot or thrombosis. This unique combination could position TMS-007 as a best in class thrombolytic for individuals with acute ischemic stroke with potential for an extended treatment window as compared to current thrombolytic agents.
The compound is currently being evaluated in a Phase 2 study in Japan, designed to investigate the safety and efficacy of a single intravenous administration of TMS-007 in approximately 60-90 patients with acute ischemic stroke up to 12 hours after stroke onset. TMS-007 has previously demonstrated an acceptable safety profile in a Phase 1 study and has also reduced infarct volume (area of dead tissue resulting from failure of blood supply) in experimental rodent and primate embolic and thrombotic stroke models.
Stroke represents a compelling opportunity that takes advantage of our deep expertise and capabilities in neuroscience as we seek to make a meaningful difference in patients' lives. Stroke impacts millions of people every year, and is a leading cause of death and long-term disability worldwide. TMS-007 complements our broader efforts in stroke, including our Phase 3 ready asset BIIB093 (intravenous glibenclamide), which targets prevention and treatment of edema in large hemispheric infarction, one of the most severe types of stroke. By growing our acute neurology portfolio, we aim to make new advances in a disease that in the past decades has seen limited therapeutic innovation.
– Michael Ehlers, MD, PhD, Executive VP, Research and Development, Biogen.
Alex Philippidis writes in Genetic Engineering & Biotechnology News that, in the most recent conference call with analysts, Biogen CFO Jeff Capello stressed the company's commitment to pipeline growth:
Our premium is on adding to the pipeline, given our commercial footprint and our manufacturing footprint, and trying to bring in assets that are closer to being market ready. So there's certainly a preference to kind of look at those types of transactions. As we go along, we'll continue to add to the pipeline with mid-stage assets and lower-stage assets where they fill in.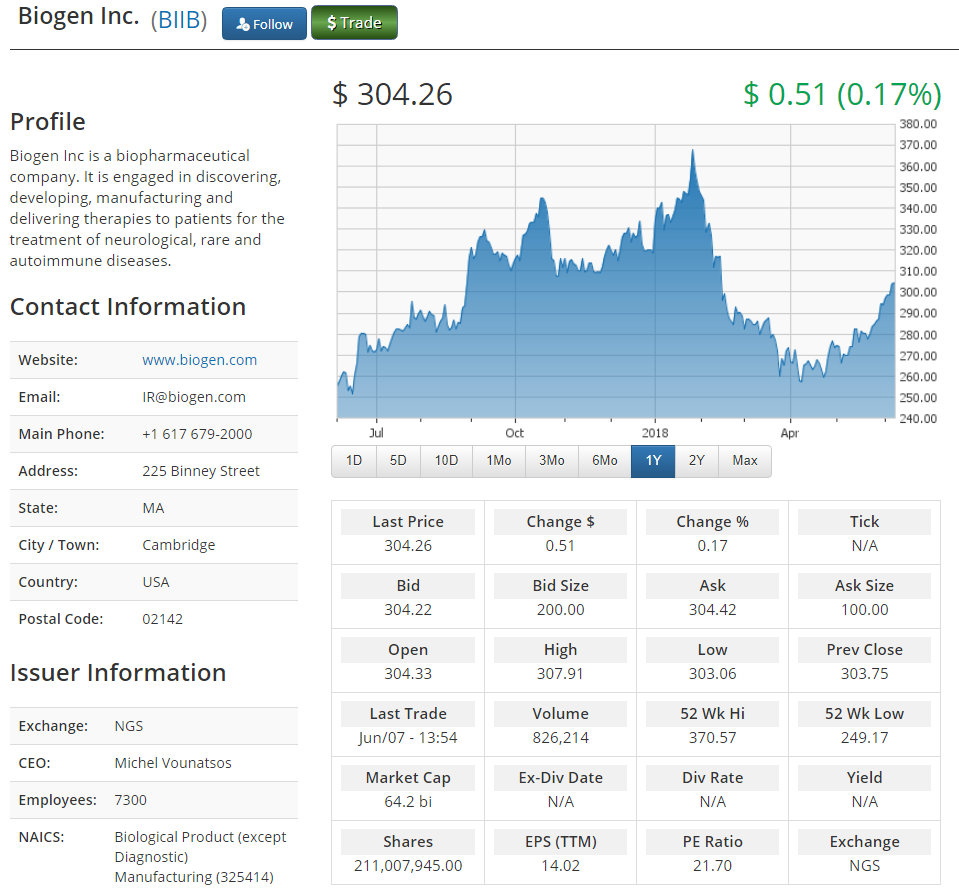 Please email [email protected] to see our Case Studies and Testimonials.
Please click here for information on our new trading platform.
Please click here to see our weekly newsletter.