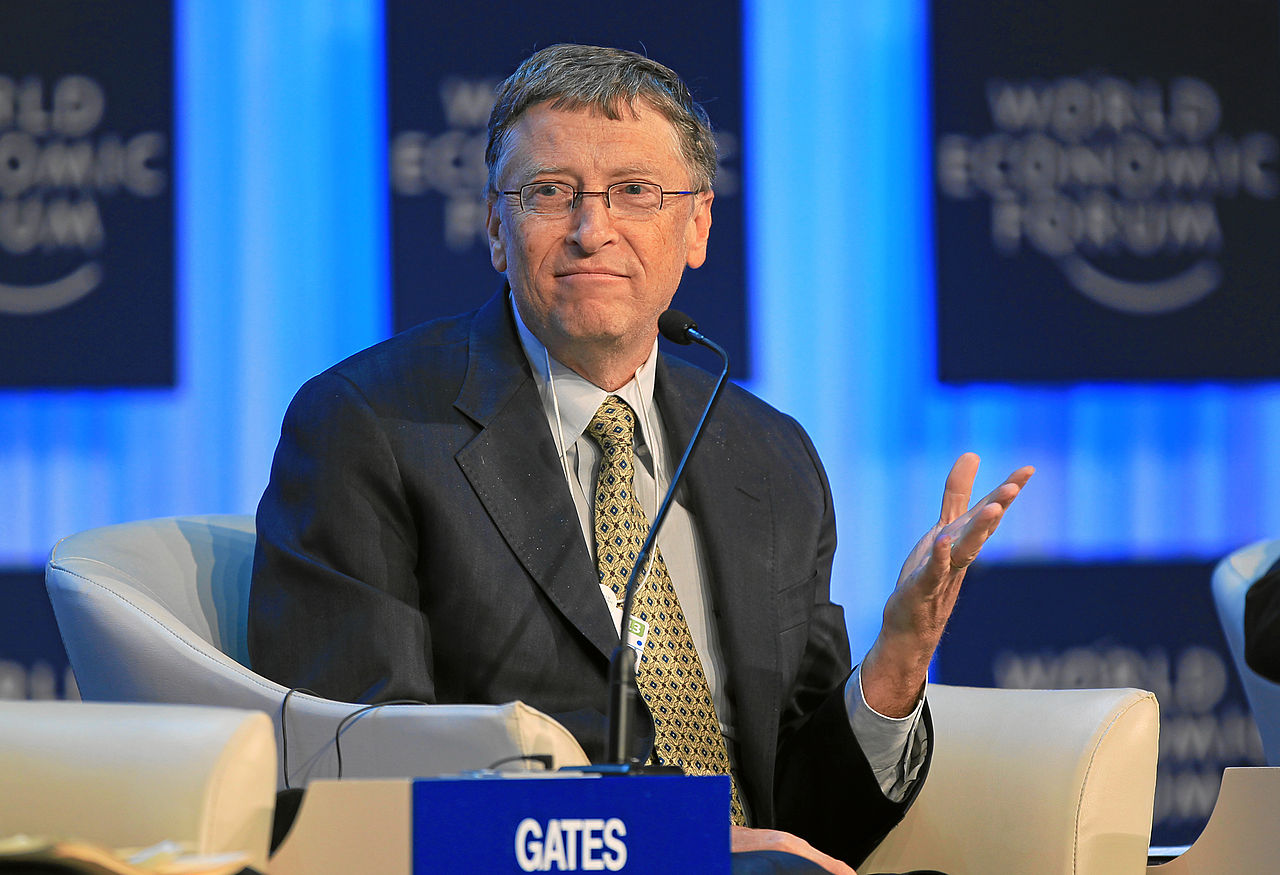 Image: Bill Gates. Source: World Economic Forum, CC BY-SA 2.0, via Wikimedia Commons
Bill Gates said he was taken aback when Dr. Anthony Fauci and he became frequent targets of "crazy" and "evil" conspiracy theories related to the ongoing COVID-19 pandemic.
In an interview with Reuters on Wednesday, the billionaire Microsoft co-founder-turned-philanthropist said he would like to explore what's driving the social media chatter and figure out to better educate people about the virus, its origins and motives of those working to fight the outbreak.
Gates told Reuters, "Nobody would have predicted that Fauci and I would be so prominent in these really evil theories."
Since the onset of the pandemic a year ago, millions of baseless coronavirus conspiracy theories have spread over the Internet, including claims that Gates and Fauci — the director of the National Institute of Allergy and Infectious Diseases and President Biden's chief medical advisor — created the crisis to try and control people and that they want to profit from the spread of the virus. Others have falsely claimed Gates planned to use COVID-19 vaccines to put trackable microchips into people.
"Do people really believe that stuff?" Gates asked during the interview.
He went on to say, "We're really going to have to get educated about this over the next year and understand… how does it change peoples' behavior and how should we have minimized this?"
Over the past year, Gates has committed at least $1.75 billion through the Bill & Melinda Gates Foundation for the global pandemic response effort, including the support of COVID-19 vaccine and therapy development.
On Wednesday, Gates said he was "excited" about the team President Joe Biden has selected to handle the coronavirus crisis and praised Fauci, as well as Francis Collins, head of the U.S. National Institutes of Health, as "smart" and "wonderful people."
_____
Source: Equities News